Centre for Social Development and Social Entrepreneurship University of the Punjab, in collaboration with the Social Welfare Training Institute, Department of Social Welfare and Bait ul Maal Government of the Punjab, and Community World Service Asia, is pleased to announce one-month short course on NGO Management.
When: 22nd May- 15th June 2023 (Classes are scheduled between Monday to Thursday in the second half of each day per week)
Where: University of the Punjab, Lahore, Pakistan
Language: Urdu and English
Fees: PKR 15,000
Interested Applicants: Click here to register
Last Date to Apply: 12th May 2023 (Applications will be selected on a first come, first serve basis)
Background and Objectives:
The last thirty years have witnessed an extraordinary growth in the NGO sector in many parts of the world, becoming a prominent part of the global civil society and are now significant players in promoting and protecting human rights, environment issues and social development causes at local, national and international levels. Consequently, there is an increasing need for building familiarity and skills on management of NGOs. Through this course, participants will:
Be familiarised with concepts of NGOs operations and their vision, civil society, volunteerism, charity, aid, social change and their intersection
Understand various development issues and how accountable NGO management and contextual strategy formulation can help resolve them
Gain knowledge about the nature, functions, formation and registration process of NGOs in Pakistan
Develop communication skills, financial management skills and resource mobilisation techniques for an NGO
Target Audience:
This course is designed for fresh graduates interested in joining the sector, Social Welfare Department staff, NGOs staff and other people interested in understanding the working of development sector organizations. Women and students are highly encouraged to apply; a special incentive may be given.
Teaching Methodology:
Interactive lectures/Discussions
Assignments for self-study
Presentation by the students
Workshop/Seminars/Exercises/Field Visits to develop social analytical skills
Instructors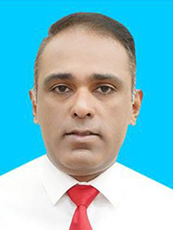 Mr. Muddassir Riaz Malik has over 20 years of experience serving in the public sector in varying capacities. He received the Australia Awards Scholarship in 2015, through which he graduated with a Master of Public Policy from the Crawford School of Public Policy, Australian National University, Canberra, specializing in policy impact evaluation, research and economic cost benefit analysis. He currently serves as the Director General Department of Social Welfare and Bait ul Maal Government of the Punjab. Previously, he has held the posts of Director General Punjab Food Authority, Deputy Commissioner Lahore, Commissioner DG Khan and Additional Secretary (Admin) Planning and Development Department.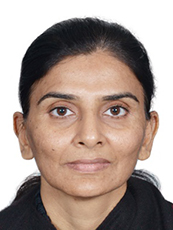 Dr Tahira Jabeen with a doctorate in 'Child Protection Policy' from Australian National University, Dr. Tahira Jabeen has over 25 years of work experience as an academic, independent researcher, trainer and consultant with government, and national and international NGOs and multilateral organizations in the areas of child protection, children and human rights, qualitative research, social entrepreneurship, social development and civil society. In addition to her duties as Associate Professor and Director of the Centre for Social Development and Social Entrepreneurship at University of the Punjab, she currently also serves on Board of Studies of Lahore College Women University and University of Home Economics, Lahore, as well as on the editorial board of the journal 'Child Maltreatment: Research, Policy and Practice.'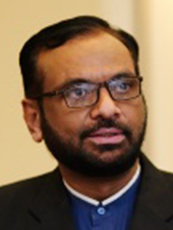 Mr. Irshad Waheed has been associated with social development/community development in the public sector for the past 25 years in the domains of women protection and development, child protection, rehabilitation of disabled persons and senior citizens' social policy formulation. He has been a part of various teams of the Department of Social Welfare and Bait ul Maal Government of the Punjab and currently serves as Director General of the Punjab Women Protection Authority where he oversees the execution, monitoring and coordination of the Women Protection System. Mr. Irshad is also part of the visiting faculty at Social Work Department, Punjab University.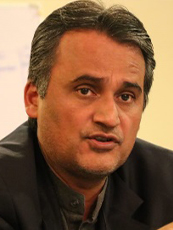 Mr. Irfan Mufti, a well-known human rights defender and peace activist in Pakistan and South Asia, holds a Master's Degree in Social and Cultural Anthropology and M.Phil in American History. Currently serving as Deputy Executive Director of a six-country development and advocacy consortium South Asia Partnership-Pakistan (SAP-PK), he has previously led Global Call to Action Against Poverty (GCAP) for three years. Mr. Irfan has worked extensively in the community development field through facilitation of community groups, NGOs and networks, organizational planning, humanitarian assistance and advocacy campaigns. He co-authored two books and remains a regular contributor to political economy pages of national English dailies and other research journals.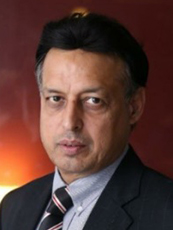 Dr. Izhar Hashmi a graduate of Kind Edward Medical College, Institute of Public Health and AMA, Dr. Izhar Hashmi is currently working as Director (Program & Operations) at Punjab Welfare Trust for the Disabled (PWTD). He has remained engaged in varying capacities with Akhuwat, Waseela Foundation, Al-Noor Umer Welfare Trust and Society for Education and Technology. In the public sector, he has been associated with SWD KPK and Punjab, Special Education Department Punjab and Punjab Youth Development Program. Dr. Izhar Hashmi has developed innovative models and solutions for the inclusive education, especially with learning difficulties and disabilities through different interventions. He has delivered trainings on soft skills, entrepreneurship, strategic negotiation skills, SDGs and community development.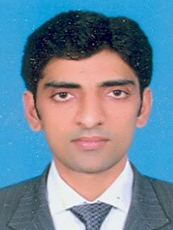 Mr. Safdar Abbas is a sociologist and social development professional with more than 16 years of experience. He has contributed to more than fourteen national and international research projects from conception to execution. He has been actively involved in policy analysis, project management, capacity building and advocacy through communication various levels. On the academic side, he is a regular contributor to high impact HEC journals and has so far published fourteen articles on a wide range of topics including human rights, community development, violence against children, and women rights/empowerment. His professional experience coupled with the national and international level trainings on various themes have enabled him to develop viable public sector policies, programs, and projects.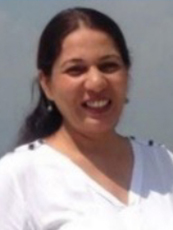 Ms. Ayesha Hassan is the Associate Director at Community World Service Asia with a diverse experience project implementation on Quality and Accountability (including Safeguarding, PSEAH, Complaints Response Mechanism), Gender, Livelihoods (including food security with focus on DRR), Education, and Participation. She is a trainer, advisor and voice for Quality and Accountability standards including Core Humanitarian Standard, Do No Harm Approach, and Sphere Standards. Ayesha is hands on in fundraising and program growth, overseeing the development of proposals and donor compliance. She develops program strategies for various programs under implementation while she has also facilitated the process of developing a 10-year strategy for DRR, livelihood and democratization.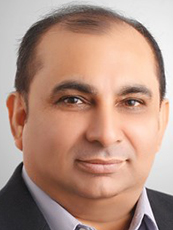 Mr. Sohail Muhammad Ali is a high-performing research and capacity-building specialist and trainer with expertise in research, training and development to maximize human resource outputs in social development and education sectors. He is an influential and inspirational leader with excellent human capital development skills. Mr. Sohail has the experience of working in South Asia, Africa and Europe. He has conducted professional development workshops and capacity building sessions. He has served as a national and international consultant for organizations including Leonard Cheshire (LC) UK, World Bank, USAID, Care International, UNICEF, Aga Khan Rural Support Program (AKRSP), Academy for Educational Development (AED), Aga Khan Foundation (AKF), Transparency International, Lead Pakistan, British Council Pakistan, Human Resource Development Network (HRDN), and others.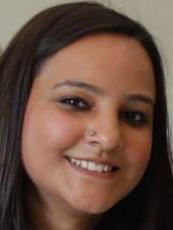 Ms. Tooba Siddiqi is an experienced Engagement Manager with over 10 years of experience in partnership management, advocacy, youth mobilization, community- led campaigning, fundraising, and resource development. A tech-savvy, human resource manager with a demonstrated history of remotely managing large teams from diverse geographical and ethnic backgrounds. She is a strong community and development professional trained in Management Sciences and Human Resources Management from the University of the Punjab, Lahore. In the past year with Community World Service Asia, she has played a significant role in pushing the Quality and Accountability standards with local NGOs as well as regional NGOs.