Training on: Essentials of Report Writing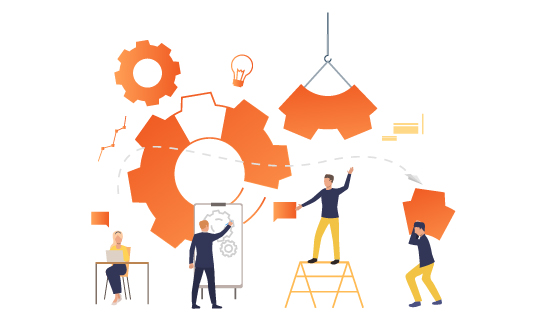 When: 13th-15th March 2023 (arrival at venue on 12th March 2023)
Where: Murree, Punjab
Language: Urdu and English
Interested Applicants: CLICK HERE TO REGISTER
Last Date to Apply: 15th February 2023 (incomplete applications will not be entertained)
Training Objectives:
By the end of this workshop, you will be able to:
Understand the audience of the report
Organize your thinking into a clear, logical structure before beginning to write
Learn the Do's and Don'ts of effective report writing
Review for logical style and flow, plain English usage and correct style
Develop understanding of technical tools and approaches for effective report writing
Write reports based on the requirements of organization / or donors.
Background
Report writing is a powerful communication skill and is a key requirement for NGOs and CSOs to capture their activities as well as ensure effective monitoring and accountability. It may be written for a wide range of audiences from donor and government departments to internal management and partners. In this three-day report writing workshop, you'll learn how to apply timeless report-writing principles to any scenario. You'll learn to craft each report around a concise high-level message, followed by logical ordered and support points. You'll learn how to decide on the scale and scope of technical detail to include, what to do about business jargon, and what to do when new facts. How to change the report angle as well as use of infographics and PPT to make your it clearer and more effective.
Number of Participants
A maximum of 20 participants will be selected for the training. Women and staff belonging to ethnic/religious minorities are encouraged to apply. Preference will be given to participants representing organizations working in remote and under-served areas.
Selection Criteria
Participant's organization should be registered with its respective provincial Social Welfare Department
Participant is working in a local/national NGO with responsibility of report writing in some capacity
Participants from women led organisations, different abled persons, minority groups will be given preference
Commitment to apply learning in their work, including dissemination of learning within their organisation
Fee Details
Training fee for each participant is PKR 10,000. Fee concessions and scholarships are available for participants belonging marginalised groups and NGOs with limited funding.
No TA/DA will be given to participants and travel expenses will be incurred by participants themselves.
Trainers:
Ms. Danish Batool Zaidi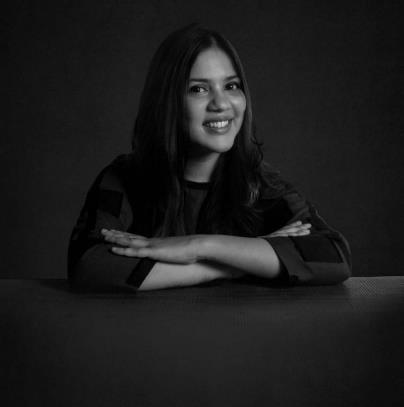 Ms. Batool is associated with Social Development Sector since 2011, She has been working with number of National and International Organizations in Pakistan. Her core expertise is mainly related to Organizational Capacity Development, Public Health, Local Governance, Sexual Reproductive Health Rights, Sustainable Development Goals framework agenda, Gender Justice, Children/Adolescents, and Youth Leadership/empowerment for social change.
In collaboration with Indus Health Network and provincial Governments, she developed the manual/curriculum for adolescents and teachers of government secondary schools titled, Adolescent Health and Leadership Course for Kiran Sitara Students and Teachers. The manual was approved by the Education Departments of Sindh and KPK and consisted of topics such as Leadership, Communication Skills, Health and Nutrition, Child Protection, and Social Action Project Planning. She also organized various stakeholder's groups to implement the Effective Community Development approach for engaging communities for sustainable change. She also served as Global Call for Action against Poverty Youth Coordinator while coordinating with 53 PARC (People's Awareness and Rights Committees) Networks in 15 districts of Southern Punjab.
She developed Behaviour Change Models and especially focused on the use of media as a change medium. She appeared in several TV programmes, raising voices on citizens' rights, active citizenship, women's rights etc. She also ran radio campaigns on Early and Child Marriages, Family Planning, Water and Sanitation, Violence Against Women and Youth Friendly Health Services.
She recently developed the training manual on "Prevention of Violent Extremism in South Asian Countries" in collaboration with University of Peshawar. She represented Pakistan as a youth/women's right activist on many national and international platform, in 2020, Seven of position papers along-with digital posters have been selected for World Congress on Occupational Safety and Health by Canadian Government.
Syeda Yumna Hasany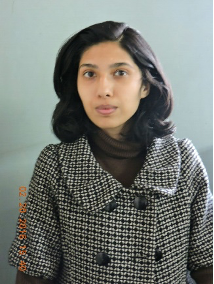 Yumna has over nine years of experience in the development sector, in the areas of program development, project management, and communications. She completed her master's degree in public policy and governance in 2019, from Australian National University, Canberra, under the Australia Award Scholarship Program. She is a fellow of the Legislative Fellowship Program for India and Pakistan, organized by the U.S. Department of State, for policymakers and development practitioners. Currently, she is leading the Program Development Unit at Community World Service Asia.
She is a development consultant and the former manager of the health program, at a local non-profit organization-Akhtar Hameed Khan Resource (AHKRC). AHKRC is working in areas of reproductive health, education, and entrepreneurship in the urban slums of Pakistan. Previously she has worked in different NGOs such as Devolution Trust for Community Empowerment (DTCE) and LEAD Pakistan working in areas of women's leadership, health, and rule of law.
She has also been affiliated with Radio Pakistan since 2010, working for Planet 94 and FM101 radio station as a radio host, voice-over artist, and content writer, hosting shows on literature, art, and social issues.
She is also a trainer in communications and leadership. Currently, she is the lead trainer and mentor for the Girls4Girls program an initiative of the Harvard Kennedy School of Government with a mission to "Empower Girls".
Community World Service Asia (CWSA) is a humanitarian and development organization, registered in Pakistan, head-quartered in Karachi, and implementing initiatives throughout Asia. CWSA is a member of the Core Humanitarian Standard (CHS) Alliance, a member of Sphere and their regional partner in Asia, and also manages the ADRRN Quality & Accountability Hub in Asia.