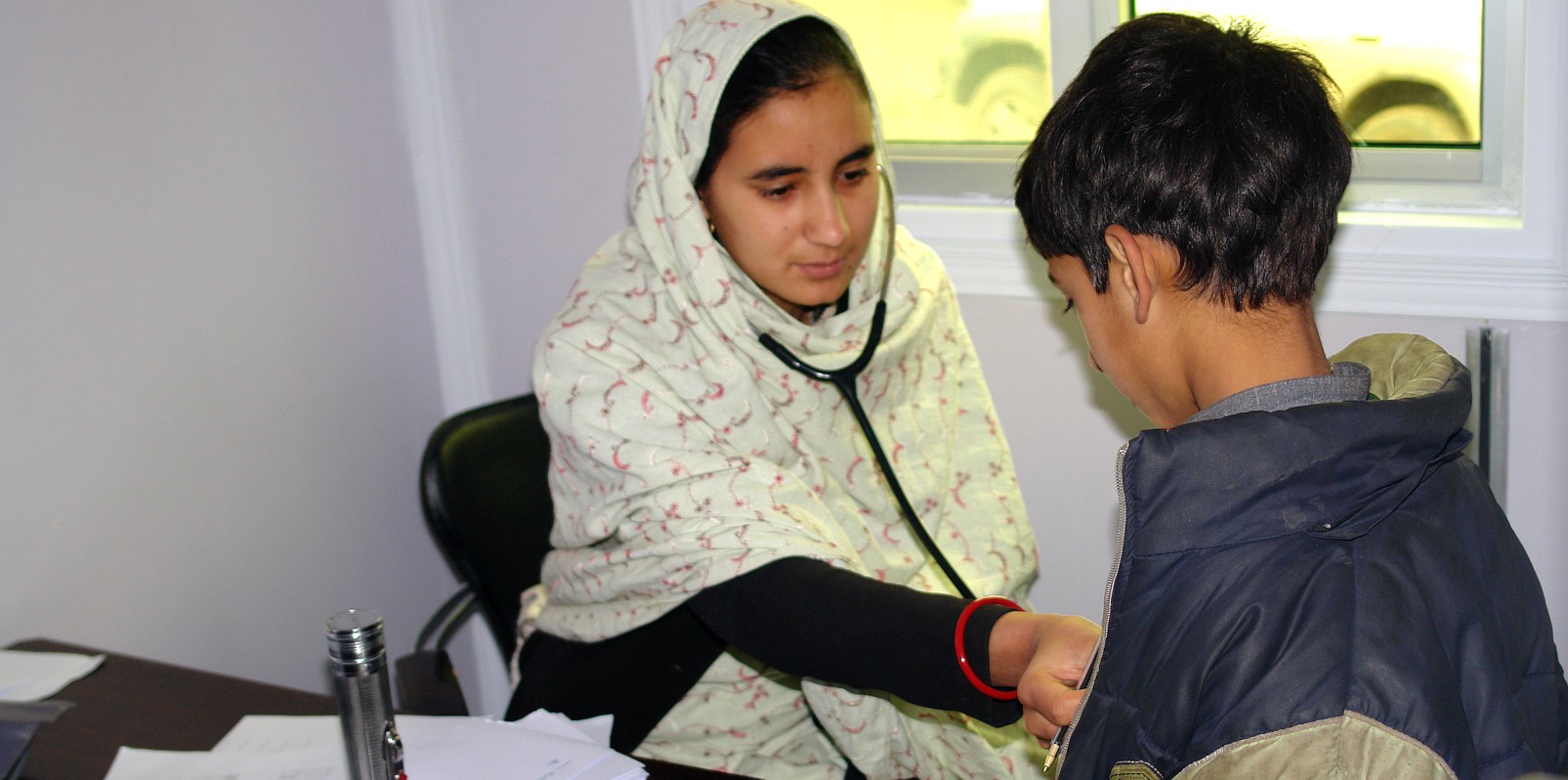 Emergency health services

Our health team is quickly mobilized to reach disaster-affected communities with life-saving care and medicines.

Mobile health units (MHU)—compact vehicles which transport medicines and health staff to remote areas. The health team sets up temporary clinics within the community or camps to provide services.
Mobile laboratory—a six-wheeler truck with an attached 140 sq. ft. (floor space) cargo converted into an air-conditioned laboratory space with areas for collection of samples, sample analysis, a bed for patient examination, and a washroom powered by a 5 KVA generator. The laboratory, equipped with facilities and equipment, is able to conduct basic tests.
Hydraulic mobile health units (HMHU)—200 sq. ft. (floor space) cargo containers converted into an air-conditioned health facility powered by a 5 KVA generator, with two rooms, a pharmacy, and a washroom. These health units are transported to the site through a six-wheeler truck bed. These units are particularly useful as a temporary set-up for health services until damaged or destroyed static health facilities are rehabilitated or reconstructed.

Long-term health programs

We operate long-term health programs for vulnerable communities including refugees, internally displaced persons (IDPs), and marginalized communities. These initiatives operate through static health units within the national health structure. Preventive and curative health services, vaccination campaigns, mother and child health, and health education are some of the key components of these programs. Community ownership is encouraged through hiring of staff and health workers from the local communities and the establishment and involvement of health management committees. Successful completion of programs includes handing over health facilities to the government health department to ensure continued services for the communities.

Mother and child health

In communities where health awareness and access to health services are limited, we work with communities to improve their overall health status with emphasis on mother and child health care. In many remote areas, cultural barriers prevent women from seeking treatment from male doctors, in many cases putting them at serious risk. We therefore aim to provide the health facilities that women need while respecting the social norms of the communities with whom we work. Centers are established where vaccinations, pre and postnatal care, education on sexual reproductive health and family planning, and in some cases delivery services are available through qualified female staff.

Capacity of health practitioners

We help build local capacity on health by establishing health management committees and providing training to traditional birth attendants (TBAs), midwives, and basic health unit staff. With enhanced skills on topics such as safe delivery, hygiene, and disease early warning system (DEWS), they are able to provide better services to their patients, reducing the prevalence of communicable diseases, infant mortality, and other preventable health issues.
Health management committees comprise of community members who commit to promoting good health and hygiene practices in their communities. With our capacity building support, the committees go on to conduct awareness-raising campaigns and sessions, and engage in activities to celebrate international observance days on key health issues such as World AIDS Day.

HIV & AIDS

We conduct sessions with adolescents, communities, and other organizations to promote awareness on HIV and AIDS, working to remove the stigma and discrimination associated with people living with HIV while equipping at-risk groups with knowledge on modes of transmission, prevention, symptoms and treatment.