When: 5th October, 2022/Wednesday
Time: 2.00 PM-3:00 PM (Pakistan Standard Time)
Where: Zoom (Register here)
Language: English
Background:
The catastrophic flooding in Pakistan's southern and northern regions has paved way for a socioeconomic crisis for which long-term assistance is anticipated by the humanitarian sector. Community World Service Asia, high committed towards Accountability to Affected People, is launching a safeguarding coaching and mentoring series for local NGOs currently engaged in flood response in the country to ensure that quality and accountability aspect is covered in humanitarian relief.
When people we work with or for feel unsafe within their workspace or global environment, this has important negative impacts on the quality of our work and the objectives we intend to reach. Safeguarding is therefore a key pillar to any accountability measure that organizations integrate into their programmes and working cycle. To continue supporting its implementing partners, CWSA plans to organize a series of 6 one-hour remote events on the topic.
Objectives:
As the first in a series of six, this session would focus on gaining input from participants as to what would be the most useful themes within safeguarding for you, to be discussed more in-depth and get practical support in subsequent coaching and mentoring sessions. This first session should also contribute to identify potential speakers who would be ready to share their experience and support others on specific themes within safeguarding. This will overall support participants in implementing safeguarding guidelines and practices in their organizations.
Note:
Registered participants are expected to have prior experience in safeguarding work
The first session is open-call and all participants are welcome to attend. For subsequent sessions, a selected cohort will be chosen based on their experience and the relevance of their work to safeguarding. This cohort is expected to attend all the planned sessions.
Presenter: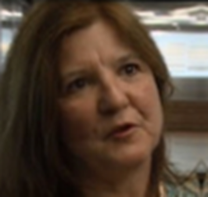 Ester Dross is an independent consultant with over 25 years of experience, specializing in accountability, prevention of sexual exploitation and abuse, gender and child protection. Ms. Dross has had an extensive exposure to humanitarian certification systems and accountability to affected populations while working with HAP International as their Complaints Handling and Investigation Advisor, later as their Certification Manager. She has been closely involved in the Building Safer Organisations Project since 2005, dealing with sexual exploitation and abuse of project participants, particularly focusing on gender and child protection. Over the last 6 years and since working as an independent consultant, Ester has been leading a pilot project for FAO on accountability and gender mainstreaming in emergencies and working with numerous NGOs including ACT Alliance members, supporting and training their staff on gender issues and child protection.