Sphere focal points in Asia take up key role in CHS revision process – ensuring it is made more Relevant and Accessible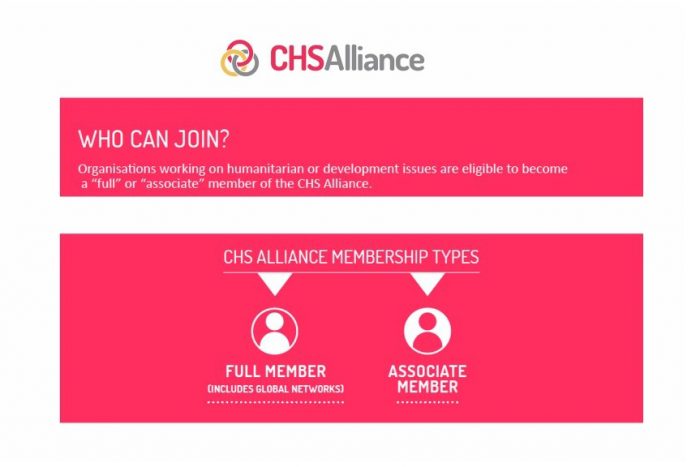 The Sphere Focal Points group in Asia has started following a regular quarterly model of virtual meeting to adjust to post-pandemic realities and make information sharing more timely and consistent. These meetings ensure to engage all focal points and sets ground for better communication and learning while highlighting and discussing contextualised challenges in different countries, and how to overcome them.
Held in June, this year's second virtual meeting focused on sharing information about the Core Humanitarian Standard, which is one of the foundation chapters of Sphere. The CHS Alliance Strategy 2022-2025 and its Revision process was also discussed in this session. Shama Mall, Deputy Regional Director at CWSA, shared an overview of how Sphere Strategy and the newly launched CHS Alliance Strategy complement each other.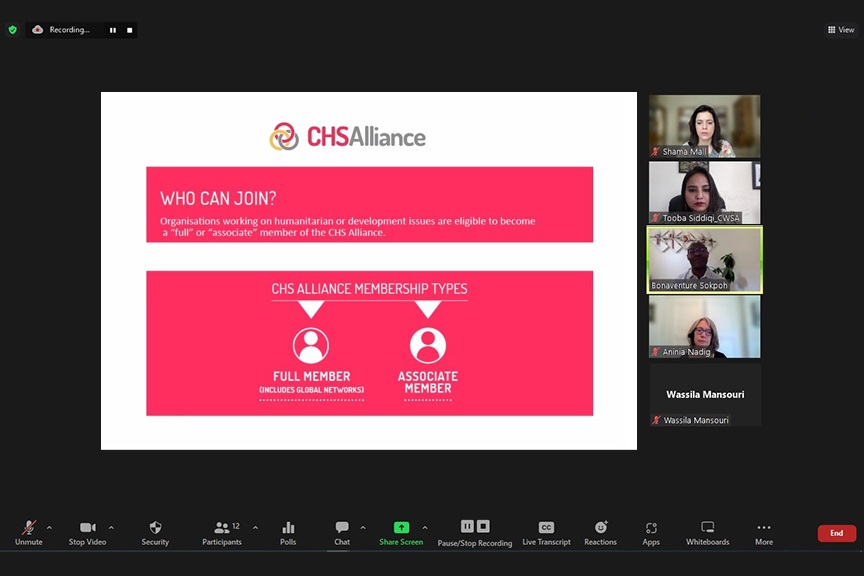 "The Core Humanitarian Standard was based on a large consultation which lasted 12 months with communities and people affected by crisis, NGOs and networks, governments, UN agencies, academics, and funding partners and overseen by a Technical Advisory Group. As a measurable and verifiable standard, CHS verification which is valid for two years and is managed by the CHS Alliance is 'a structured', systematic process to assess the degree to which an organisation's work complies with the CHS," shared Bonaventure Sokpoh from CHS Alliance who also participated in this virtual session.
While discussing the recently launched CHS revision process and consultations, Aninia Nadig, CHS Revision Manager, presented a detailed purpose and plan "The CHS is one of the foundations for technical standards and other initiatives. It serves as a framework for monitoring and continuous improvement while influencing the system-wide policy and operational challenges as well as transforming relationships with people and communities, making aid more effective and accountable. The CHS Revision process has been officially launched in May this year in light of global and local changes and it aims to look into the aspects of CHS working well, those need to be changed and how its potential can be maximised to make sure that the CHS is more accessible and relevant to all stakeholders. The revision scope focuses on three levels: structure, content and use."
"For CHS Revision to be effective, a global consultative process grounded in local realities is required. A successful CHS revision would result in the standard being more accessible and inclusive, relevant for today and future challenges, better known and used by many more stakeholders, driving continuous, measurable improvements, and increasing accountability at all levels," said Aninia.
To take the CHS Revision Consultations to scale, it is necessary to explore the role that organisations and networks in member countries can take to ensure participation of all relevant stakeholders in the consultations. Guidance for the consultations, including tools, have been launched and available to all members and the humanitarian community at large. Aninia Nadig emphasised that since CHS is a part of the Sphere handbook, Focal Points promoting Sphere can support the revision process by conducting consultations in their respective countries as well.
CWSA's consultation plan for this year was shared with all focal points to share a reference regarding implementation. The diverse voices from affected communities and organisations will help make the revised version more effective and relevant.