Community World Service Asia (CWSA) is providing Maternal, Newborn and Child Health (MNCH) services, under its Health program, in collaboration with the district health department at two Taluka Hospitals (THQs) in Umerkot and one Mother Neonatal Child Health Centre in Sujawal district. The MNCH caters to thirty surrounding villages in the two districts.
CWSA implements long-term health programs for vulnerable and marginalized communities in the region. The projects under this program operate through static health units within the provincial health structures, Preventive and curative health services, vaccination campaigns, mother and child health, and health education are some of the key components of these projects.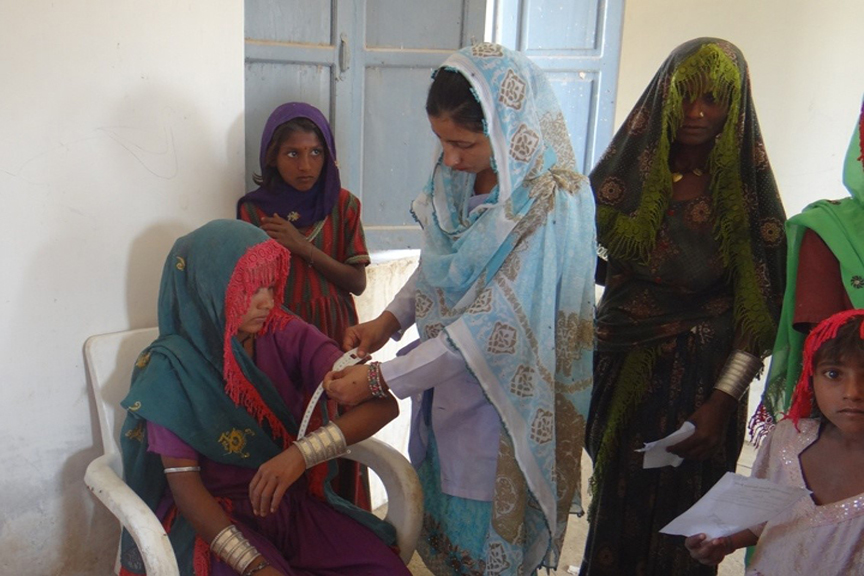 In most remote areas of Pakistan, cultural barriers prevent women from seeking medical treatment from male nurses and doctors and as a result prolong their illnesses or leave themselves undiagnosed. The health centers set up by CWSA are equipped with women medical staff to ensure that women and girls in the communities have equal and easy access to health services.
These rural health centers employ women medical staff that provide vaccinations, pre and postnatal care, education and awareness on sexual reproductive health and family planning, and delivery services to women and young girls in the villages.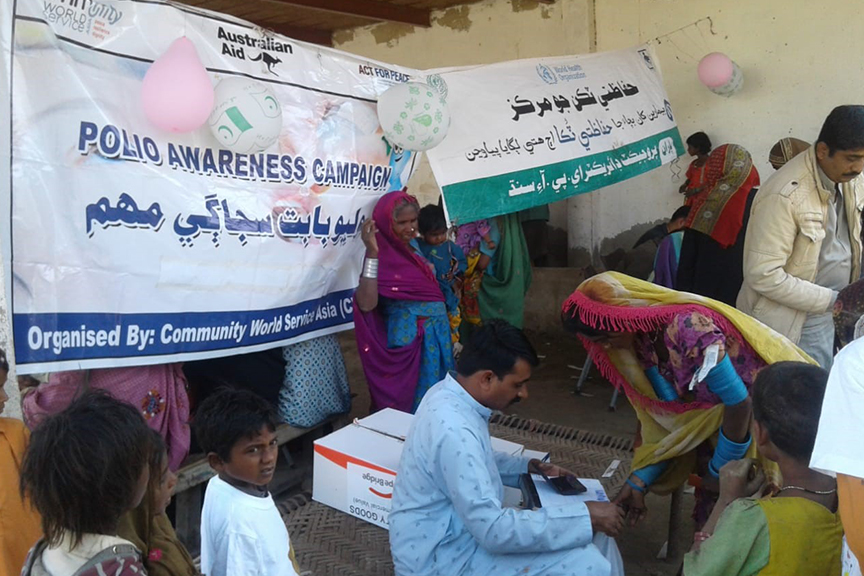 Since January 2020, the health team has organized and facilitated eleven awareness sessions on polio eradication, HIV/AIDS, Acute Respiratory Infection (ARI), hepatitis, family planning, antenatal and postnatal check-ups, breast-feeding benefits and healthy nutrition for pregnant women in the catchment areas of both THQs, namely Samaro and Pithoro. In addition, the health team participated in a 'Family Mela' organized by the Population Welfare Department in Umerkot.  Through the awareness activities, communities, Health Management Committees, local schools and children were sensitized on the major causes of epidemic diseases and their signs and symptoms and precautionary measures. Information, Education and Communication (IEC) material was also distributed and displayed among communities on related topics during the sessions. Baby kits were also distributed for the mothers of newborns and pregnant women. Whereas, Hygiene Kits were distributed among school children and wheel-chairs among disable persons in the community.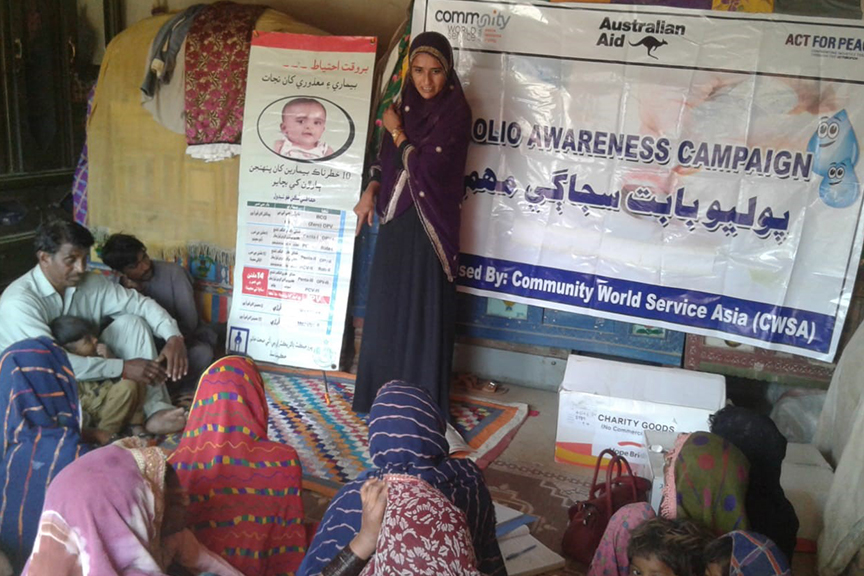 Moreover, the health teams collaborated and supported a government lead polio vaccination program in Yousaf Bhatti village to help them mobilize communities and convince them to take the vaccinations as many local communities were against the campaigns. The medical staff sensitized the community members on severe effects of polio and how it could lead to permanent disabilities, with vaccination being the best prevention. The community was convinced and agreed for their children to get vaccinated.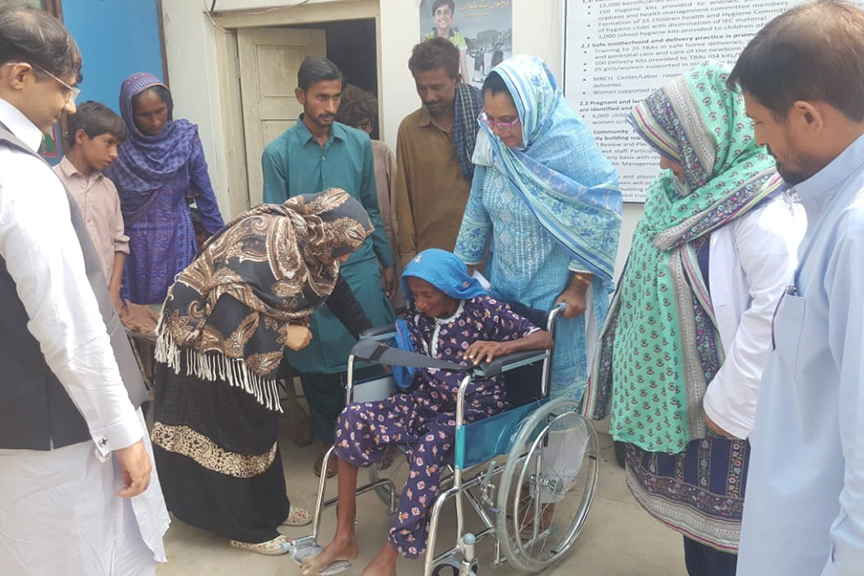 Rural communities facing poverty, food insecurity, malnutrition, and inaccessibility to basic services, often put health-care as their last priority. Community World Service Asia is committed to helping such communities access their health rights, find sustainable solutions and reduce disaster risks as they survive and find ways to earn livelihoods.