Celebrating Empowered and Inspired Women this International Women's Day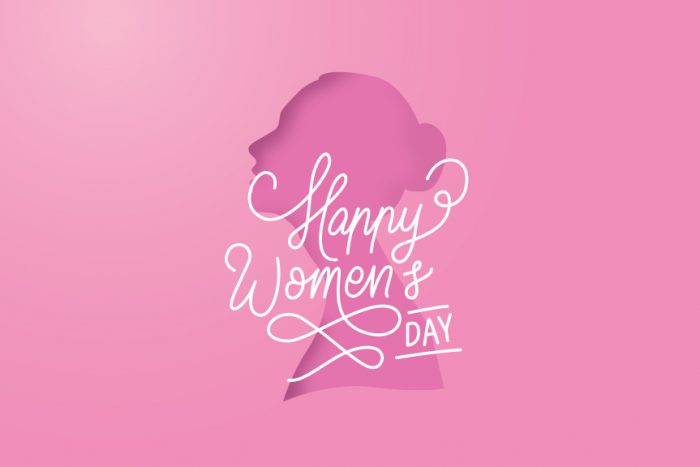 This year, International Women's Day occurs on a Sunday and will be celebrated with the special 2020 theme, #EachforEqual. It is the time to reflect on progress made, to call for change and to celebrate acts of courage and determination by ordinary women.
Community World Service Asia is celebrating International Women's Day with the staff and project participants by sharing their contributions and what they are doing to create a gender equality society. We have an opportunity to celebrate the women who have given us inspiration. The day is a gift – it's the perfect time to remember the progress that's been made on gender equality, to shed some light on everything that still needs to be done and to recognize those who've helped to inch the bar to benefit everyone.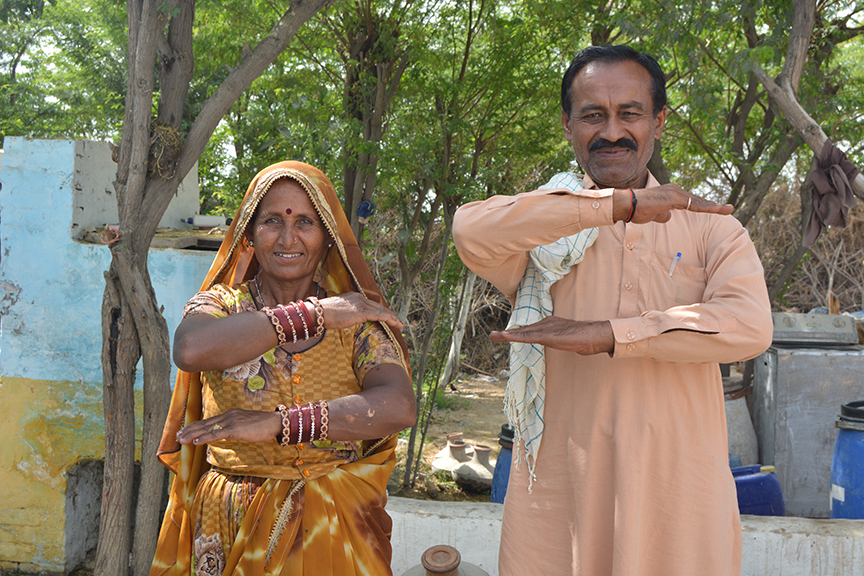 As President of the Steering Committee under the Every Voice Counts Project, I encouraged my wife to become a member of the Community Group. Since 2018, we have been engaged with community members and build awareness to disregard child marriages and promote girls education in our village. As supportive parents, we respect our daughter and daughter-in-laws and encourage them to contribute in decision-making processes.
Husband and Wife, Luno Mal and Rahoo from Ahori Farm village, Umerkot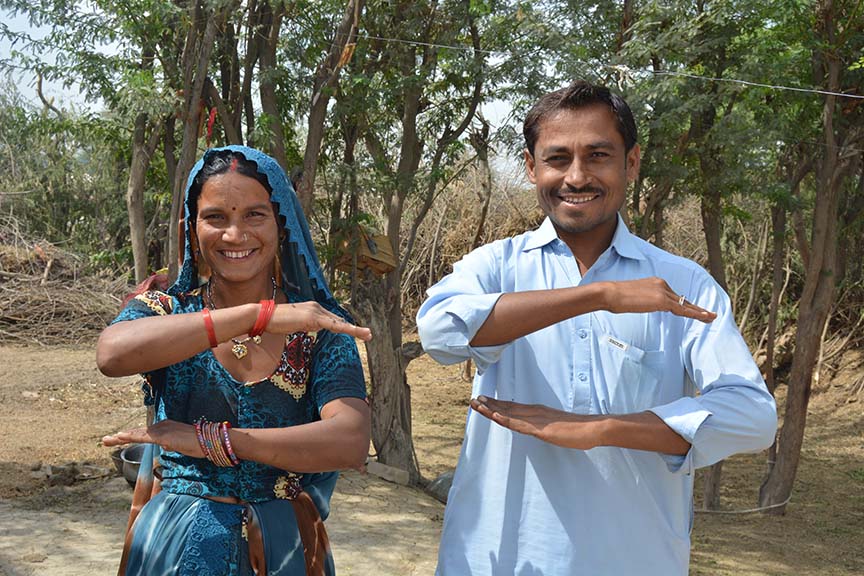 I am a member of the Steering Committee and also working as an artisan in the Taanka project. My husband and I advocate about girls' education by meeting families in Ahori Farm village every month. Through the continuous meetings, we have been successful in enrolling seven girls and today, they regularly attend school. Ramesh involves me in decision-making processes of the family matters. I want to urge women to share responsibilities with their partners and encourage each other to play their role in building a gender equal society.
Nirjala with her husband, Ramesh from Ahori Farm village, Umerkot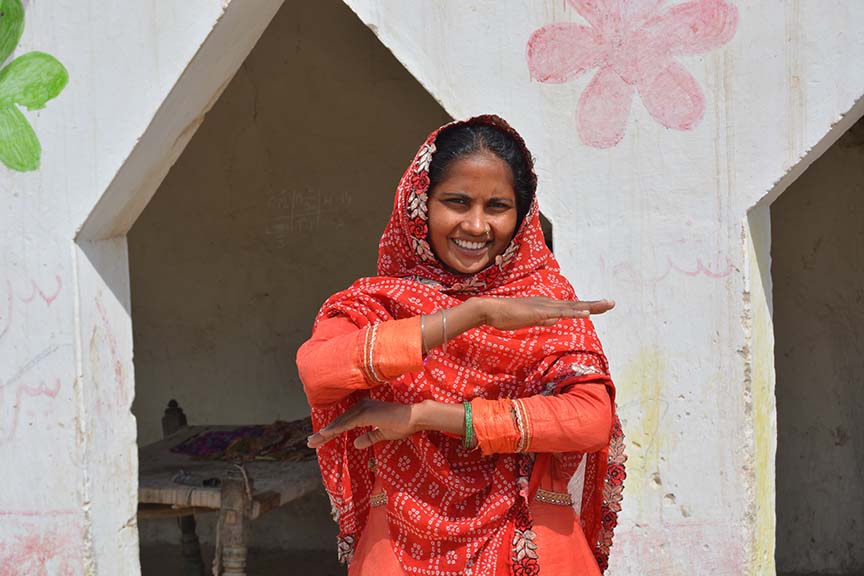 As Community Group member under the Every Voice Counts Project, many young girls in the village see me as their role model as I was the first girl in the village to complete Matriculation with the support of my parents. We are five siblings and I am the eldest amongst all. I support my siblings in their school work and encourage other children, especially girls to gain education and go for their dreams. Through awareness meeting with parents in Surto Oad, eleven girls were enrolled in the local primary school. My message on this International Women's Day is to urge parents to provide equal opportunities of education and career growth for their daughters and sons. Daughters will make their parents more proud as they will continue the same practice in future in their families and encourage their children towards education.
Shardah from Surto Oad village, Umerkot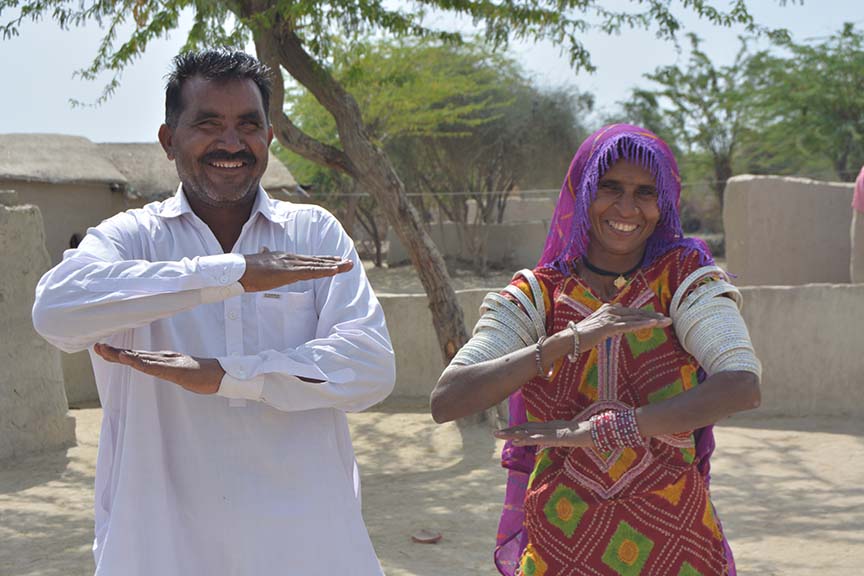 My wife, Soomal and I are members of the Steering Committee (SC) in Surto Oad since 2018 under the Every Voice Counts Project. When elected as President of the SC, I was the first person to stand up for gender equality and persuaded my wife to become a member of the Steering Committee. In the village where women were not allowed to speak freely or visit their neighbors without the permission of their elders, this was a big step towards change. I saw the potential in our women as they handled home chores and field work perfectly and at the same time took care of large families. Their management skills are outstanding; so why not use them on a broader level. Today, there are seven active members in our SC who take part in decision-making processes of matters in the village. In the monthly meetings of the SC, they bring out the issues faced by women in our community such as child marriages and domestic violence.  We then, jointly work to resolve such issues. Changing the rigid mindsets have become easier through women involvement as the people, especially elders, are witnessing the positive change these women are bringing in our village. Girls are going to schools, young women are earning income through orders of stitching and embroidery and women are taking part in decision-making.
Shewa Ram and his wife, Soomal from Surto Oad village, Umerkot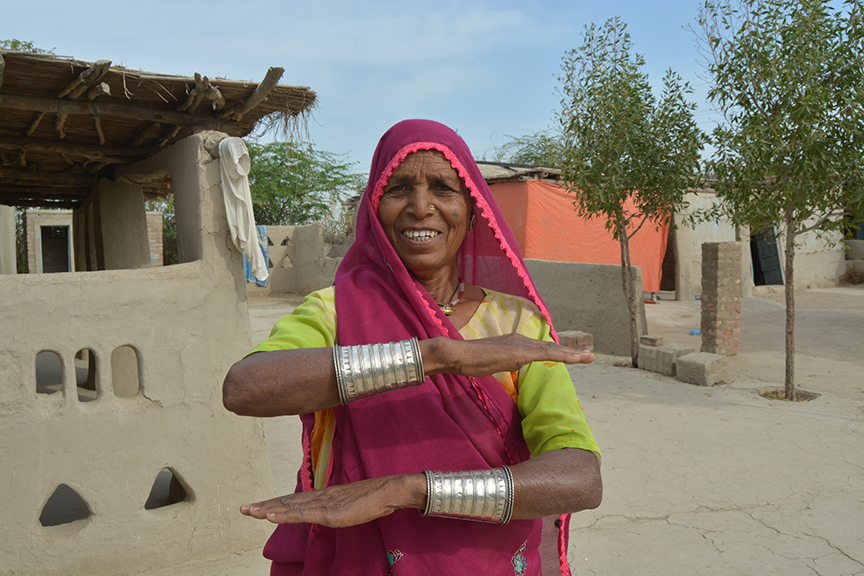 I was married at a young age of 13. I was not ready for the responsibilities of taking care of my husband's family and handling home chores at the same time. But I had no other choice but to obey the decision of my elders. Today, as member of the Community Group under the Every Voice Counts Projects, I have taken the responsibility to stand for the young girls who are afraid to voice their concerns. The trainings held for the members of the Community Groups have enlightened us with our rights, marriage laws and punishment for child marriages. I have stopped child marriages occurring in our village through meetings and awareness sessions with families and women specifically. Together, I encourage young girls to attend school and build a better future for themselves. My message this year on International Women's Day is that child marriage is a crime; do not punish your children by marrying them in such young ages. Instead, it is the prime responsibility of the parents to support and encourage them to gain education.
Hamzo from Harsan Bhagat village, Mirpurkhas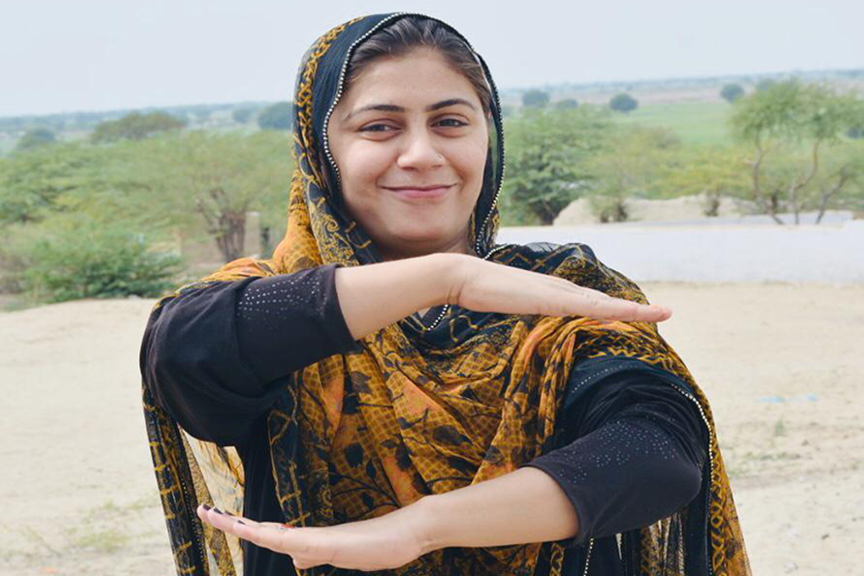 Since 2015, I have been engaged in livelihoods, health and women empowerment projects with Community World Service Asia. As Community Mobilizer, I feel proud to advocate women rights and girls' education. These projects have given the opportunity to change lives of women in the rural Sindh. The livelihoods and women empowerment initiatives have made the women economically strong. They have travelled to different cities in Pakistan to promote their handmade apparels and home accessories. It is amazing to see how far women can go if they are provided with opportunities. I also belong to a community where women are restricted to growth. But I have proudly convinced my parents that women can play a prominent and constructive role in our society. My younger sister has followed my footsteps. She had joined an organization and have become a humanitarian worker like myself.
Kaneez Rubab, Community Mobilizer, Community World Service Asia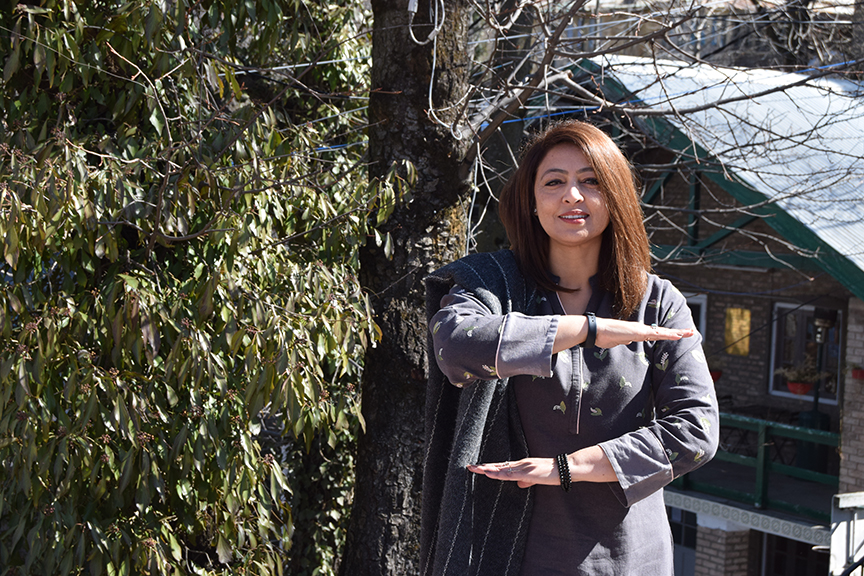 I was always enthusiastic about playing a prominent role in creating a gender equality nation. Consequently, I completed my degree in Gender and Women studies. Throughout my career, I have been engaged in projects promoting gender equality and women empowerment. I have conducted awareness sessions and trainings on different topics for organizations all over Pakistan, with special focus on women participation in economic activities. My tagline for this years' IWD is 'Empowering Women means Empowering Nation'.
Kausar BIBI, Senior Training & Development Officer, Community World Service Asia, Islamabad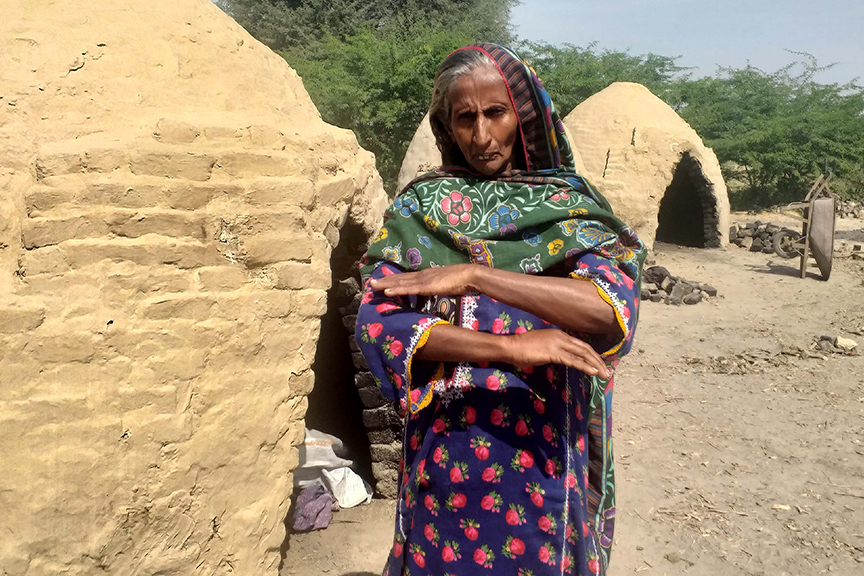 As member of the Health Management Committee under the Health Project of Community World Service Asia, I have actively worked for the health rights of women. Women residing in remote villages of Sindh have limited access to effective healthcare. For this reason, I conduct health education sessions to build awareness and promote improved health for women and children. My message this year to men especially is to initiate women empowerment from home. Involve women in decision making and encourage them to support men economically.
Haleeman from Ranta village, Sujawal District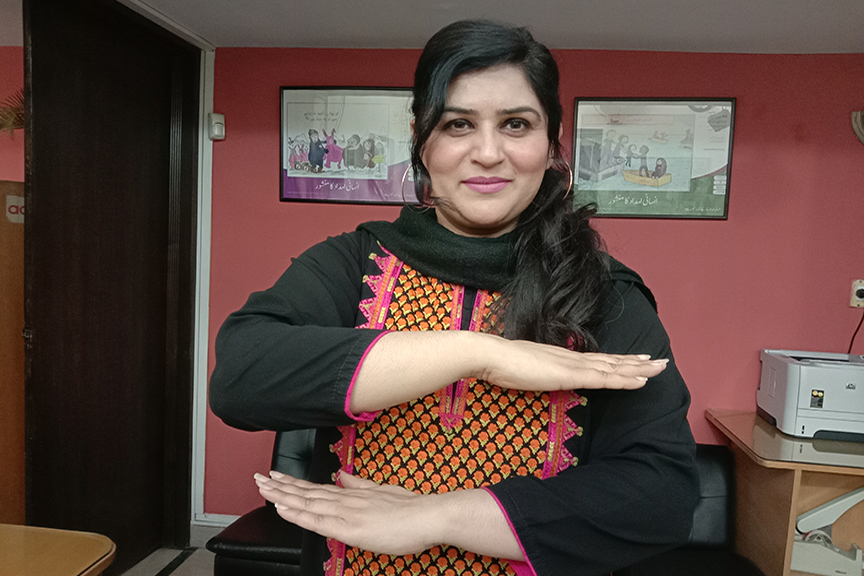 For more than 10 years, as a trainer, I have encouraged women from different organizations to participate in trainings focused on Program Management, Organizational Development, Financial Management, Human Resource Management, Social Mobilization and other essential topics. I am proud to share that women have excelled themselves in every field of life and are actively contributing through various professions. I believe that human rights directly relate to women rights. Hence, promotion of women's rights upholds the fundamental human rights granted to individuals internationally.
Lubna Hussain, Senior Program Officer at Community World Service Asia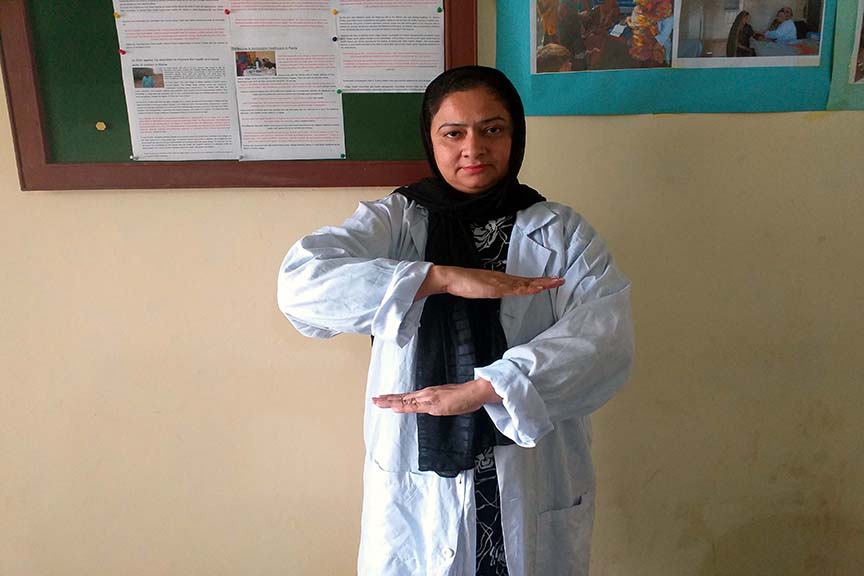 Education plays an essential role for any individual's development and growth in life. I am a role model for women in the rural area as I live in a conservative society where women are not even allowed to leave their homes without the permission of the men at home. I work as a Lady Health Worker with Community World service Asia. My family is very proud of me as I transfer my learnings through health education sessions with community members and consultations in the Health Center.
Preh Baloch, Lady Health Visitor with Community World Service Asia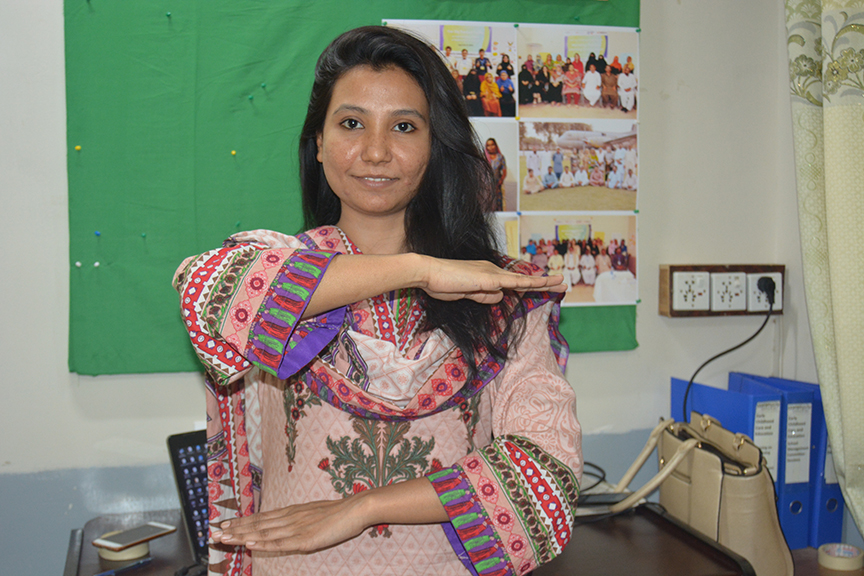 It was my dream to work in the development sector as I wanted to do something for the humans of Sindh. Since 2011, I have been engaged in community development through a number of projects. Currently, working as Project Officer under the Education project, I have got the opportunity to work with 15 government schools, with focus on girls' education. We support in advancing curriculum and school activities. We train teachers and introduces child-friendly classrooms and practical activities to learn through playing. Students, especially girls, have become interested and regular in studies. We provide equal opportunities to men and women in our training programs where teachers share experiences and learn new methodologies to make teaching effective and fun. My message on this Women's day is 'Traditionally, women and girls have been a vulnerable group affected by gender inequality and deprived of their rights to education. However, to achieve a sustainable world, this must change. Gender equality must be integrated at all levels of education, from early childhood upbringing to higher education, both in formal and non-formal settings'.
Farhat Fairy, Project Officer with Community World Service Asia, Umerkot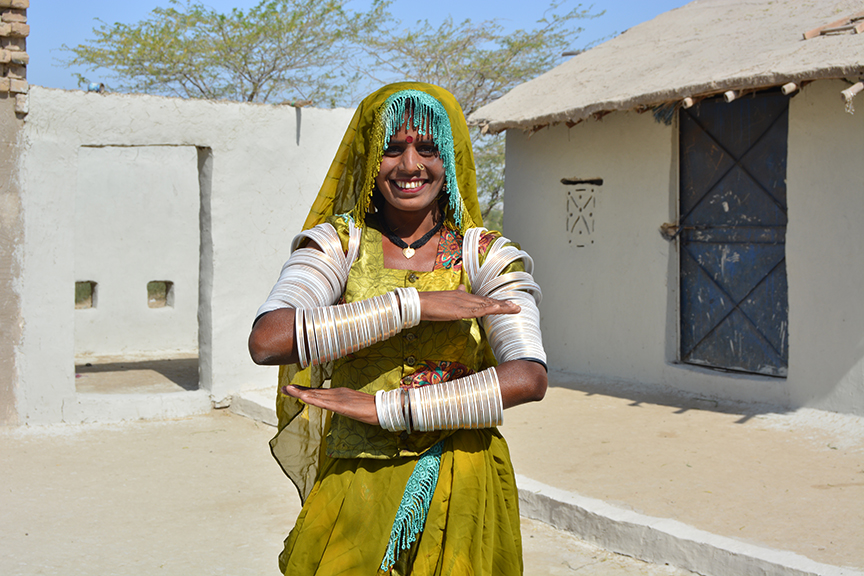 Under the DRR and Food Security project of Community Worlds Service Asia, I have been engaged alongside men in various trainings in relation to Disaster Risk Reduction, Kitchen Gardening, Climate Smart Agriculture and Health and Hygiene. I have successfully made my own kitchen garden through which I provide my family with fresh and healthy vegetables. I also save money that we use to spend in purchasing vegetables from the city. Realizing the fact that women can contribute in the economic and physical wellbeing of the family through small initiatives such as kitchen gardening, I encourage other women in the village to replicate my learning and support their husbands in saving money. I believe every women can contribute in economic empowerment if she is willing to do.
Jhamoon, wife of Roop Chand, Walhar village, Umerkot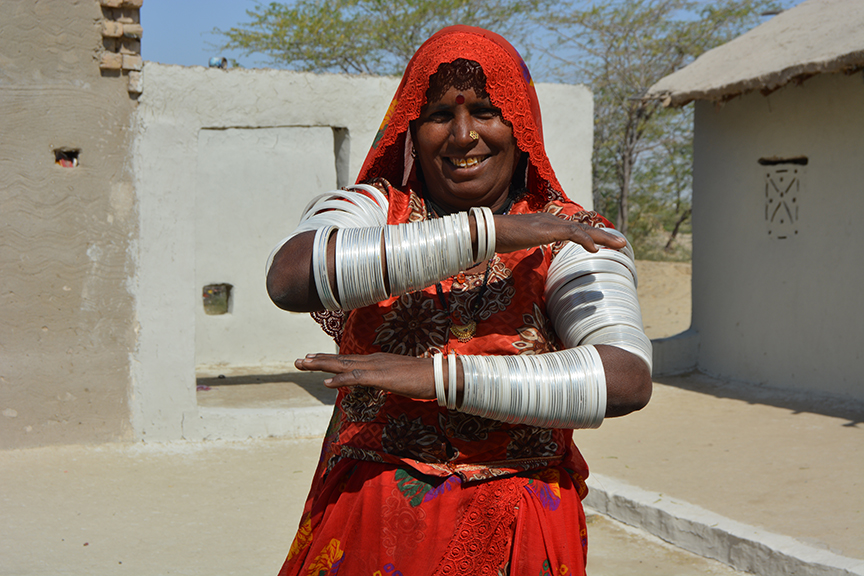 I am an active member of the Village Management Committee. Under the DRR Project, I have been part of DRR trainings and awareness sessions. I have conducted awareness session for men and women in our community. Initially, I use to hesitate to speak in front of men especially as our culture is different and conservative. After being regularly involved in meetings and project interventions, I now confidently forward my learning to large audiences. In addition, I have attended trainings on Kitchen Gardening, Village Management and Health and Hygiene. I have helped in developing a DRR plan which has information of various disasters and its preventive measures. I believe that women can play a prominent role in combating disasters.
Khandi, Walhar village, Umerkot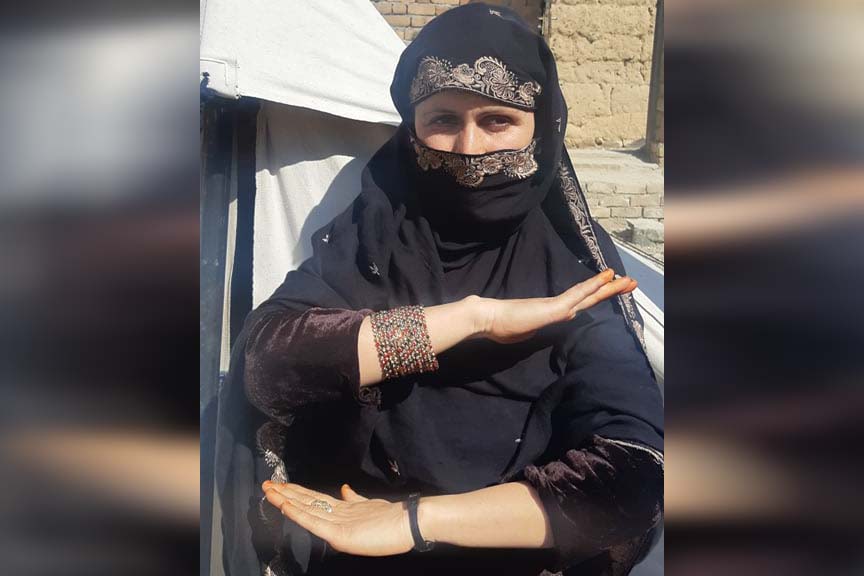 As a midwife, I provide health services and education to increase access to efficient healthcare for women residing in remote areas. Through health session, I encourage women to adopt health behaviors and exercise health rights.
Pashmeena, Midwife at Salingar Health Facility of Community World Service Asia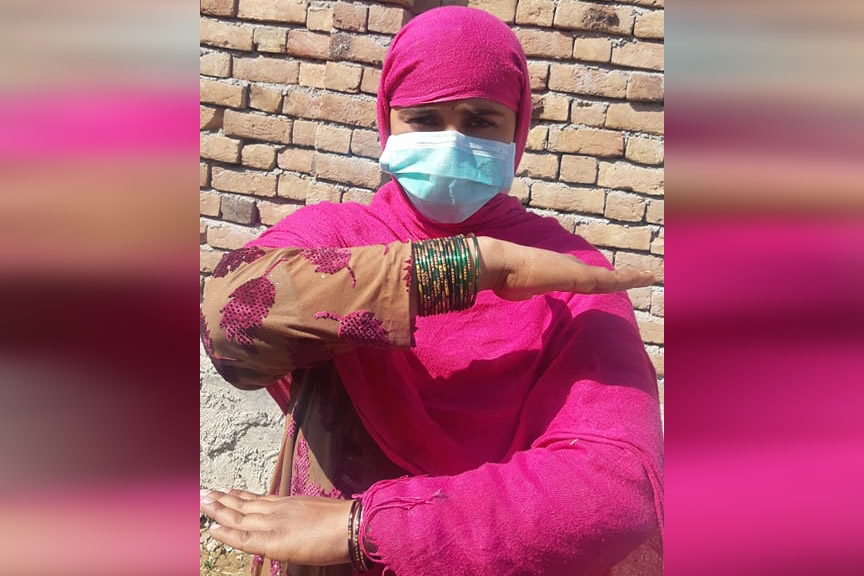 I train Community Health Workers for them to provide effective health services for women in rural villages. Through these training, I encourage CHWs to motivate both men and women to utilize health services provided in the health facilities. Moreover, I motivate women to take decisions in their households to support their family members.
Marzai, Community Health Supervisor at Community World Service Asia in Salingar Health Facility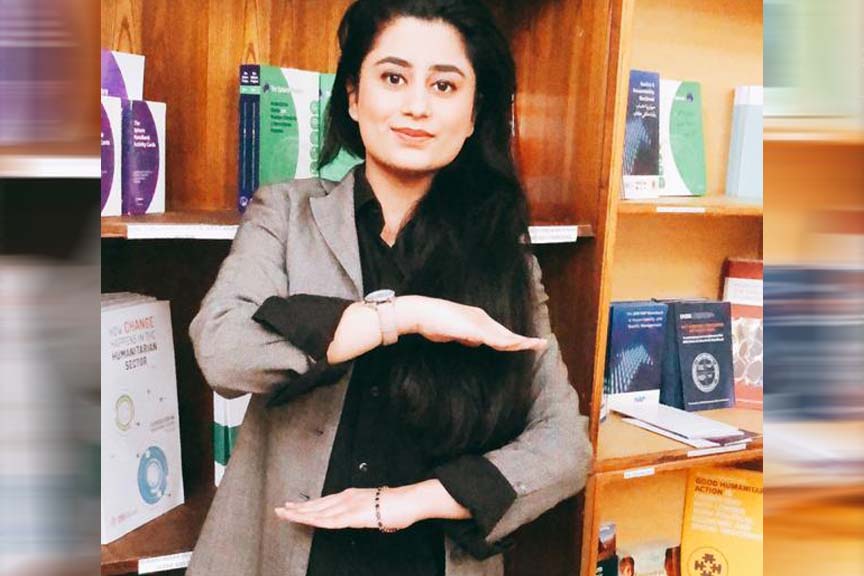 IT has mostly been considered as a man's field of work in our society. But this did not stop me from achieving what I want. I completed my Master's degree in Information Security in the year 2019. I proved as a women that there is no field of work limited to a specific gender. Women can equally become a professional in any field they choose. Women are strong, beautiful and leaders in every walk of life. May we continue to inspire others around us.
Rosheen Qazi, IT Officer at Community World Service Asia