Home
Newsroom
Stories
Mainstreaming Gender Laws and Policies through increasing local governing capacities in Sindh
Mainstreaming Gender Laws and Policies through increasing local governing capacities in Sindh
Community World Service Asia, through its networks and alliances, continuously seeks new and effective ways to maximize program impact, by utilizing the influence and ideas of specialized experts, including government officials, consultants, civil society workers, media personnel and academia,  who can make a difference.
By partnering with government departments, we assist vulnerable communities to work together on shared goals and actions. Our teams use this network of partnerships to encourage different communities to work towards bringing change, improve their lives and that of others.
To strengthen these partnerships and collaborations, two trainings, each of one day, were organized with government departments in Sindh.  Representatives from various departments such as the Social Welfare team, Women Development, Police, Education, Health, District Councils, and Population welfare teams were trained in a series of information sharing and capacity strengthening sessions on Gender laws and mainstreaming in districts Umerkot and Mirpurkhas in April this year. The trainings focused on enhancing Women's Empowerment through increasing knowledge on and implementation of Gender Related Policies and Laws for the various line departments.
Sofia Noreen, a consultant with over 27 years of professional experience in research, programme designing and execution, monitoring, international development and liaison & coordination, facilitated the sessions.  Having practical experience on work around gender, women empowerment and governance, she had many interesting examples and exercises to share with the group of participants to ensure effective learning.
The training sessions were designed to enhance engagement and interaction among participants, while providing them sufficient space to share their personal experiences and professional learnings. By the end of the training, participants understood the role of social institutions in formation of gender roles and impact of gender roles towards gender discrimination in accessing nutrition, health, education, income/resources and decision-making forums at all levels. Participants were able to identify and differentiate between the various roles each official and department had to play towards development and gender mainstreaming considering the Gender Development Index and Gender Empowerment measures.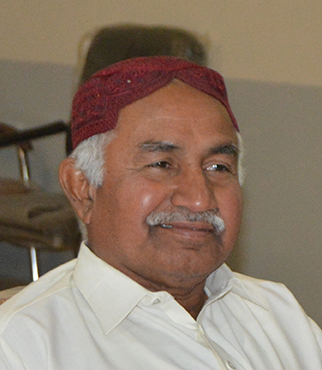 "The training was very relevant to our field of work. The training introduced the patriarchy system and how it plays an important role in assigning different roles, keeping in view the gender perspective," shared Saroop Chand, Assistant Director Social Welfare, Umerkot.
Group exercises, individual reflections, role plays and presentations highlighted Pakistani and Sindhi women's status of empowerment on education, health, income and decision-making. To further enhance the participants knowledge, some sessions focused on teaching basic definitions, frameworks, policies and laws relevant to the governing various sectors.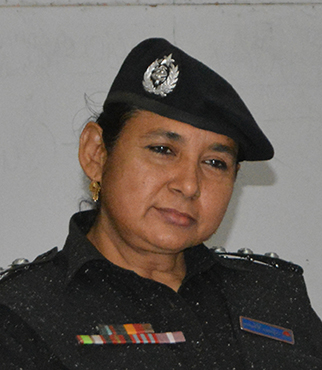 "I mostly decline training proposals I receive. However, the agenda of this training was quite appealing and relevant to my work. Sofia stressed on implementing the existing laws and policies in the country. Through proper implementation, we can omit the gender difference in every field of life and encourage empowerment of both men and women equally for the betterment of our society," positively expressed Afroza Chohan, Incharge Women Complaint Cell, Mirpurkhas and Umerkot.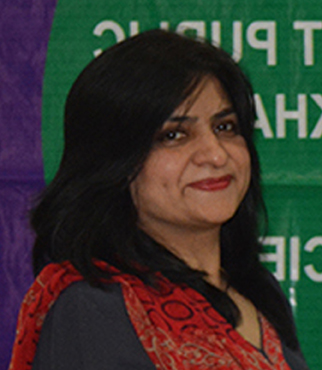 An exercise on clarifying the difference between gender and sex was one of the key topics of one of the sessions. Key institutions, such as family, academia, peer groups, religious institutes and media that play a vital role in establishing societal gender roles were identified as well. "On basis of these roles, some sections of society are given powerful status within societal structures while others are considered subordinate and subjugated. Hence, it is important to emphasize on the difference between gender and sex," shared Sofia Noreen.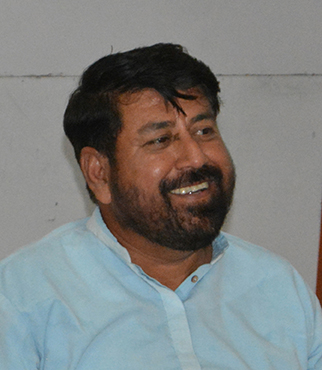 "The content of the training was unique and informative. I was unaware of many of the laws and policies related to Gender but this experience built a strong perspective towards women empowerment. The training stressed on how the process of socialization shapes our thoughts and actions and at which level one needs to work on changing the unjust mindsets," said Junaid Mirza, Assistant Director Social Welfare, Mirpurkhas.