Addressing food insecurity in drought-hit villages of Umerkot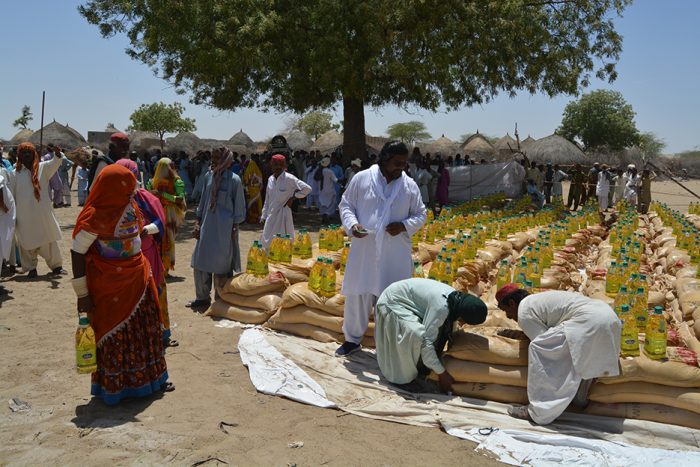 In response to the severe climate change lead drought in the Sindh and Baluchistan provinces of Pakistan, Community World Service Asia activated its emergency food security and nutrition project in Umerkot last month. This initiative, which is supported by the Presbyterian World Service & Development (PWS&D) and the Canadian Food Grains Bank (CFGB), aims to assist 1,600 most vulnerable drought affected families through food distribution and nutritional programs for six months.
Since most of the affected families belong to purely agrarian communities, millet seeds will also be distributed among them for the next sowing season to ensure their nutritional and livelihood sustainability. The first round of this project's food distribution was conducted during the last week of April at four different villages, namely Rohiraro, Bhadi, Dhalo Jo Tarr and Ramsar, in Umerkot District. The distribution points were selected in consultation with the local communities to ensure easy access for all selected project participants.
Food packages distributed under this project are developed using the Sphere minimum standards for food security which ensures the provision of 2,100 kilo calories per person per day. The package includes 60kgs of wheat flour, 15kgs of Rice, 7kgs of pulses, 4kgs of sugar, 6liters of cooking oil, 400g of tea leaves, 800g of iodized salt and a pack of 10 matchboxes for every family until they start harvesting their own produce. These families will also be provided16kgs of millet crop seed in June.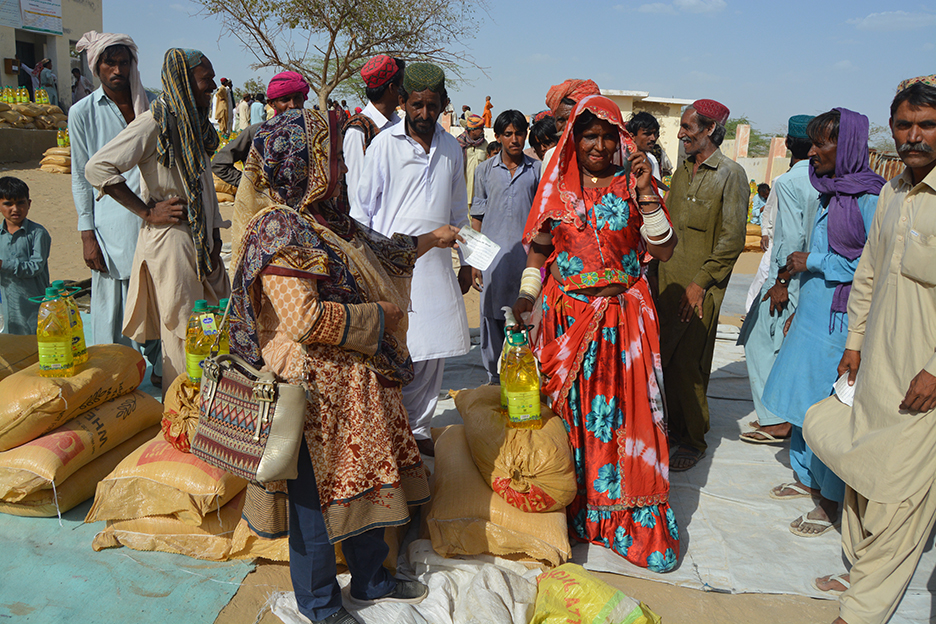 "During the last few months, our family could barely afford three meals a day as due to our poor financial conditions. We had limited availability of food at home, most of which was borrowed at high interest rates. The small amount of money that my four daughters earn by embroidering traditional Sindhi caps is not enough to even cover the expense of my medicines as I am a patient of Epilepsy. A few days ago my husband fractured his hand in an accident, increasing our problems and expenses further. In this difficult time, the food aid provided to us through this project has been a blessing for our family.  The quality of food has been good and will be sufficient to serve my family three meals a day for more than a month. We are hopeful that there will be a good downpour this year and we will have sufficient harvest from our fields."
Reshama, wife of Kirshan, resident of Ranhar village, UC Kaplore, Umerkot District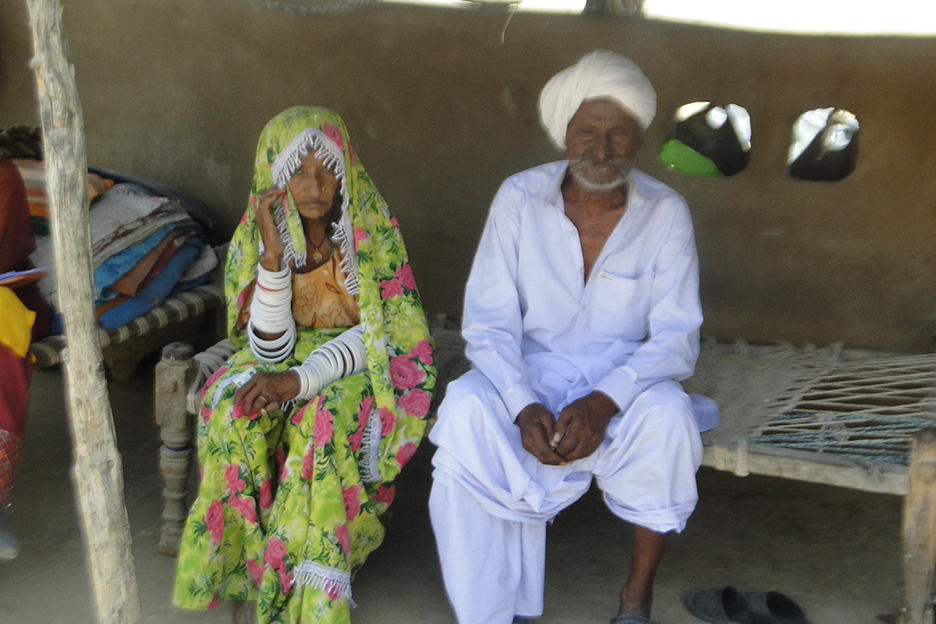 "The past two years have been very difficult for my family as there have been limited work opportunities in the area and there have been no harvests from our fields. We have bee surviving with limited resources. Access to food has been challenging. My elder son earns a meager income which is not sufficient to provide food to a six-member family thrice a day. Some community members lend us food sometimes.
We are now eating three meals daily for four consecutive days as a result of the food assistance provided under the food aid project. The food items received from the team are of good quality and quantity. I am glad to see my children sleeping with their stomachs full."
Kheian, wife of Pargho, residing in Ranhar village, UC Kaplore, Umerkot District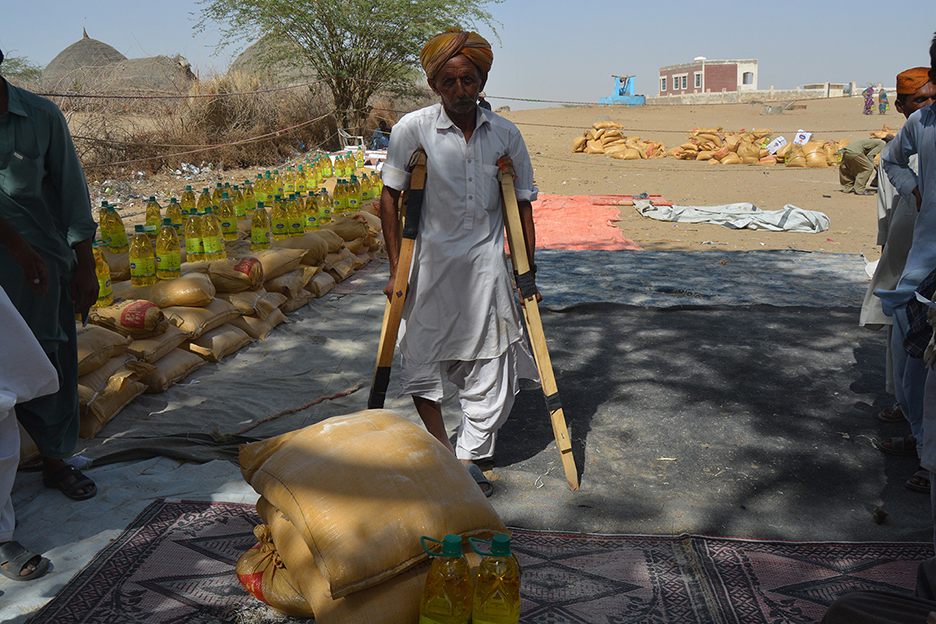 "Due to my physical disability, I manage and try to earn through the little livestock we own. Providing basic necessities for my family of eight people was becoming very difficult. The drought in the area further worsened our living conditions, making our lives more difficult. We barely had any means of income or food. We were not even able to migrate to other areas due to lack of resources.  In order to feed my family, I had to sell some of my livestock, leaving me with only three goats. The situation was getting worst by the day. My miseries came to an end when Community World Service Asia came knocking at my door to provide food assistance. The food package provided is enough to meet the food needs of my family for an entire month."
Chander Singh, resident of Bhadi village, UC Kaplore, Umerkot District