Regional Workshop Announcement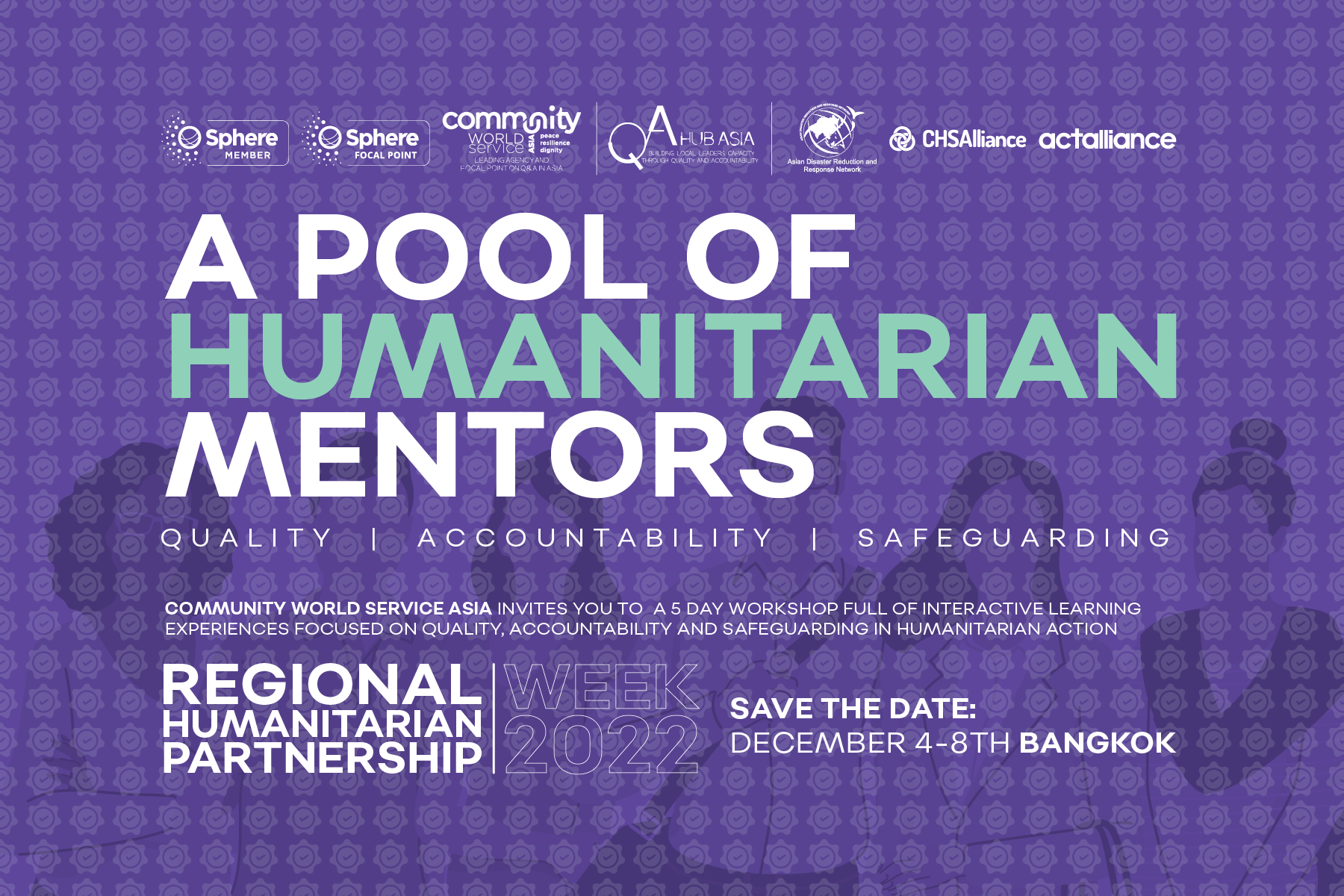 Community World Service Asia invites you to a 5-Day Workshop full of interactive learning experiences focused on Quality, Accountability and Safeguarding in Humanitarian Action from 4th – 8th of December 2022, in Bangkok, Thailand.
Kindly see the document below for more details and registration.
The application deadline for the Regional event is September 15th, 2022.
For more information, contact our Focal Point for this event Zainab Mir @ regional.program@communityworldservice.asia