Regional Humanitarian Partnership Week RHPW 2022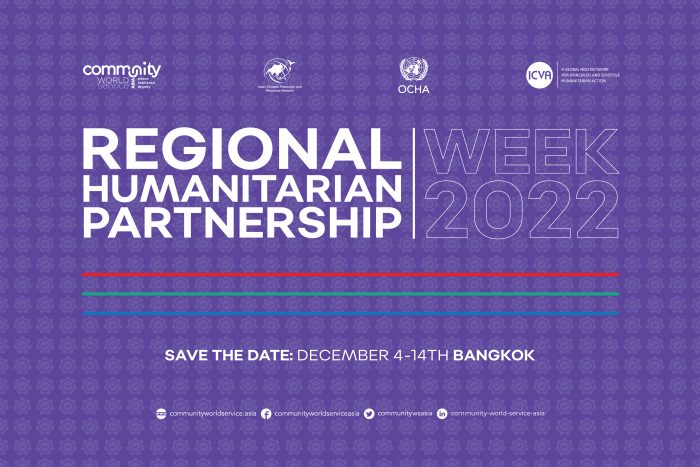 The Asian Disaster Risk Reduction Network (ADRRN), Community World Service Asia (CWSA), International Council of Voluntary Agencies ( ICVA), the United Nations Office for the Coordination of Humanitarian Affairs (UNOCHA), are collectively planning a Regional Humanitarian Partnership Week (RHPW) 2022, which will primarily be face-to-face, with some hybrid sessions, in Bangkok this December.
Please find here a 'Save the Date' announcement for you to plan your participation in this exciting and meaningful week.
Looking forward to welcoming you in Bangkok.