Latest monsoon rains in Pakistan have once again lead to widespread flooding, taking lives, damaging roads, and disrupting the lives of thousands of local communities that were already grappling with recovery from last year's floods. The 2022 floods had a profound impact on a large population of Pakistan's mostly rural community, affecting 33 million people across the country and claiming 1,739 lives1.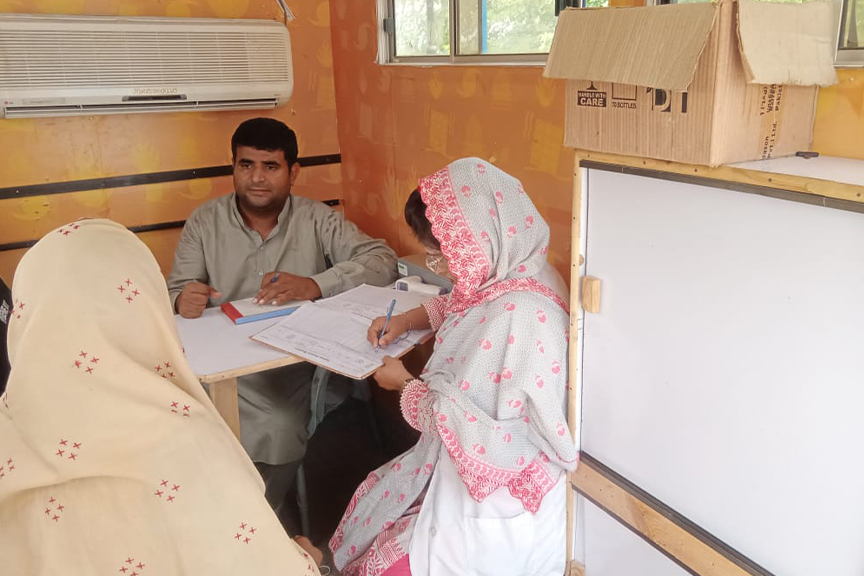 In initial response to the current floods, Community World Service Asia's emergency team has conducted assessments in twenty-five villages, which were previously affected by last year's floods, within the Khairpur district. This new wave of floods has again ravaged agricultural lands, livestock, and infrastructure of communities living in Taluka2 Sobhodero and Kingri.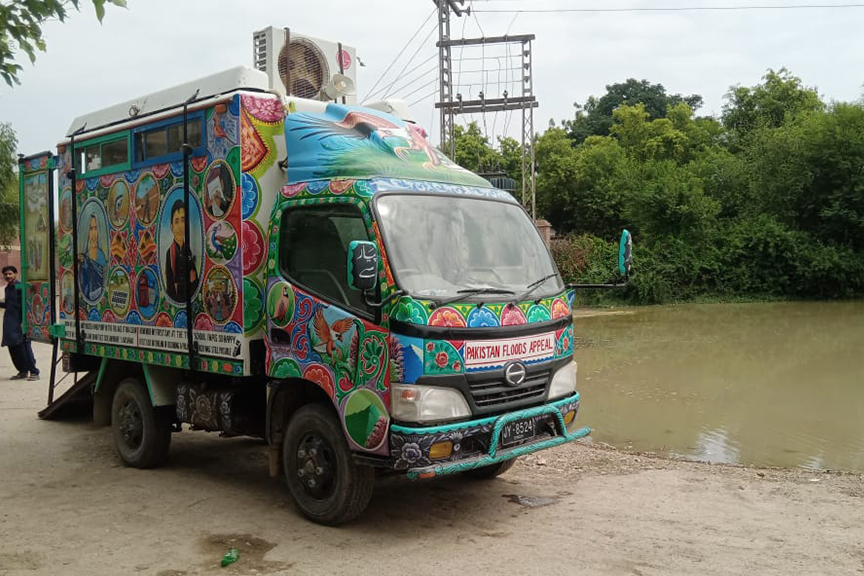 More than 5,600 people and a total of 1,149 households in the two talukas have been severely affected by the latest round of floods. Many affected families have sought refuge on higher grounds. Some women and children have decided to stay in their homes, with the men of the families venturing out in search of daily wages and essential supplies to ensure basic survival at this time of crisis. As connecting roads to this part of the district remain submerged, affected communities have again resorted to using boats to access main roads.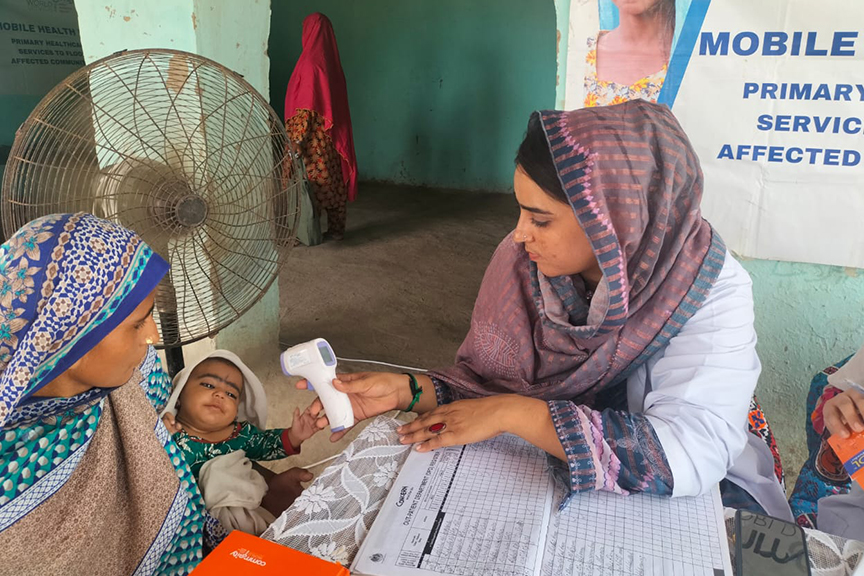 Community World Service Asia, with the support of its partners, has launched immediate humanitarian response activities to support affected communities in Taluka Sobhodero and Kingri. Through our response, we are providing essential health services through mobile health units, offering curative and preventive consultations, outpatient care, antenatal care, postnatal care, health counseling, and health awareness sessions. The awareness sessions focus on preventive diseases, maternal and neonatal healthcare, and hygiene. Affected communities are in urgent need of food, healthcare services, veterinary support for their livestock, and assistance with transportation through boats to meet their survival needs during this crisis.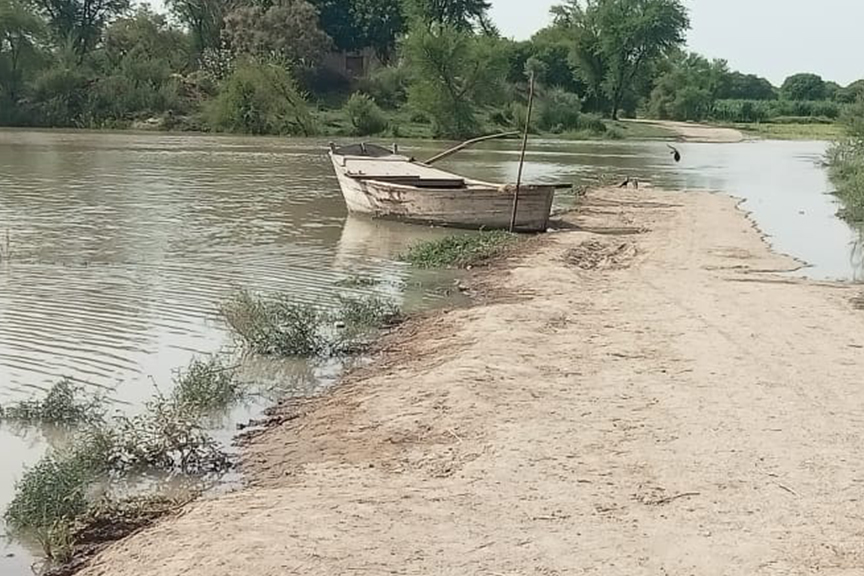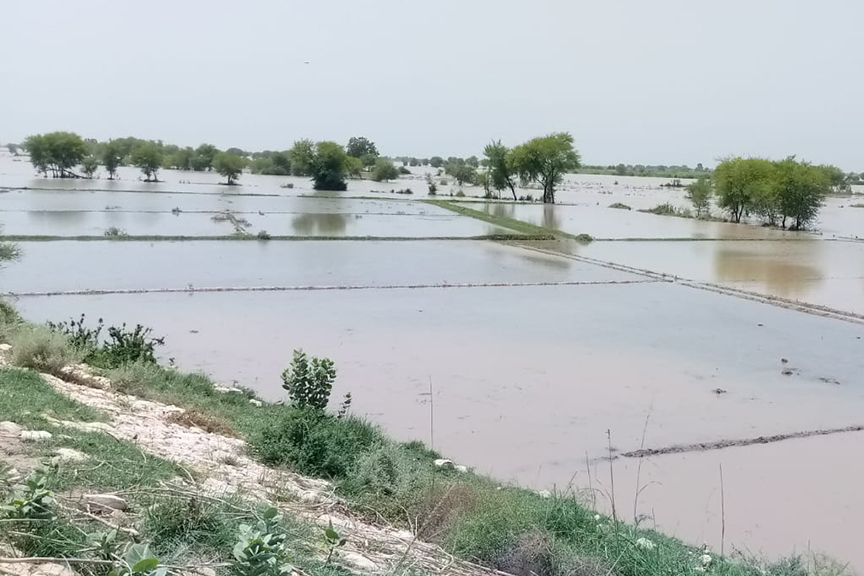 Note: Situation Update 1 on this emergency can be read here.
Contacts:
Shama Mall
Deputy Regional Director
Programs & Organisational Development
Email: shama.mall@communityworldservice.asia
Tele: +92-21-34390541-4
Palwashay Arbab
Head of Communication
Email: palwashay.arbab@communityworldservice.asia
Tele: +92-21-34390541

Sources:
www.ndma.gov.pk
www.arabnews.pk
https://pdma.gos.pk
https://reliefweb.int
www.nation.com.pk
---
1. National Disaster Management Authority (NDMA)
2. In Pakistan, a tehsil or (taluka) is an administrative sub-division of a District.