Home
Newsroom
Stories
Emergency Food Assistance activated to support drought-affected communities in Sindh
Emergency Food Assistance activated to support drought-affected communities in Sindh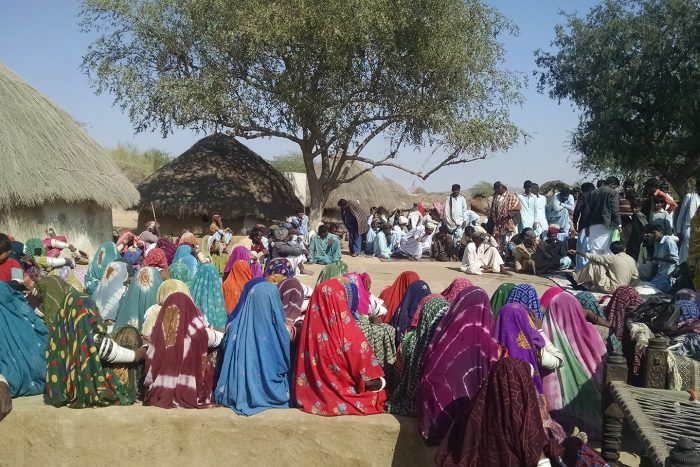 Our Emergencies Program is addressing food security needs of drought-affected communities in district Umerkot of Sindh, Pakistan. Food items have been distributed to 280 drought-affected families through voucher schemes at a "market day" that was organized by the project team in Sekhro, a union council of Umerkot.  The food package has been designed in line with Sphere food security standards and includes wheat flour (60kg), basmati rice (15kg), pulses (7kg), cooking oil (6 liters), sugar (6kg), tea leaves (600 grams), iodized salt (1kg) and matchboxes (pack of 10).
During the planning stage of the project, introductory meetings with affected communities were held to form village committees and train them, on project participant selection, use of voucher and complaint response mechanism, to participate in and take ownership of project activities. With the help of the village committees, women-headed households, families with low and no income, orphan children, elderly and the disabled village members were identified as key recipients of the food packages.
The village committee facilitated the entire voucher distribution process that took place a day prior to the "market day" and ensured that the food vouchers were distributed to the identified and most-vulnerable drought-affected families. The selected families were also oriented on how to use the voucher to buy the food items and about the venue and process of distribution on the "market day". All the project participants were informed of the code of conduct of ACT Alliance and the process of registering complaints as well.
A total of 140 women, 138 men and 2 differently abled individuals took part in the "Market Day", where they were given a range of food items to choose from with their vouchers for their respective household and family needs.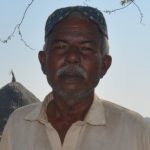 "Due to the severe drought in our area we were unable to harvest a single grain. It was difficult to find other labour opportunities in the vicinity as well. I was worried about feeding my family with no work and zero harvest. I was just about to sell my livestock when Community World Service Asia came to our door to provide food assistance in these difficult times. We received quality food items that are enough to cater to the nutritional needs of my family for more than a month."
Deepo, son of Muko, Sadamani Village, Umerkot District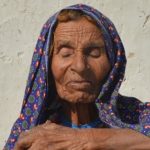 "I have been unable to feed my children adequately since the last couple of months. With the onslaught draught and lack of fodder for our animals, we barely had any means of income or food.  Many families had to migrate from this area, as they were unable to grow anything or find other work.  This relief project has come to us as a blessing. The method of selecting project participants and the distribution method at the market day was very organized and hassle free."
Jaman Khatton, wife of late Vishno, New Sobahani Village, Umerkot District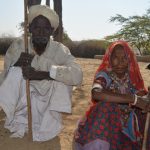 "My wife and I were dependent on our neighbors and other villagers who would provide us with little food assistance as my poor health does not allow me to work and earn a living. The food assistance provided by the project team of the relief project catered to our immediate needs. We now have food items stored in our house, which will last us more than two months. The food package includes a sufficient amount of basic food items required to cook a good meal."
Mr. and Mrs. Adho, Sadmani Village, Umerkot District