Home
Newsroom
Stories
Supporting Mohan and his family survive through multiple crises through immediate cash...
Supporting Mohan and his family survive through multiple crises through immediate cash assistance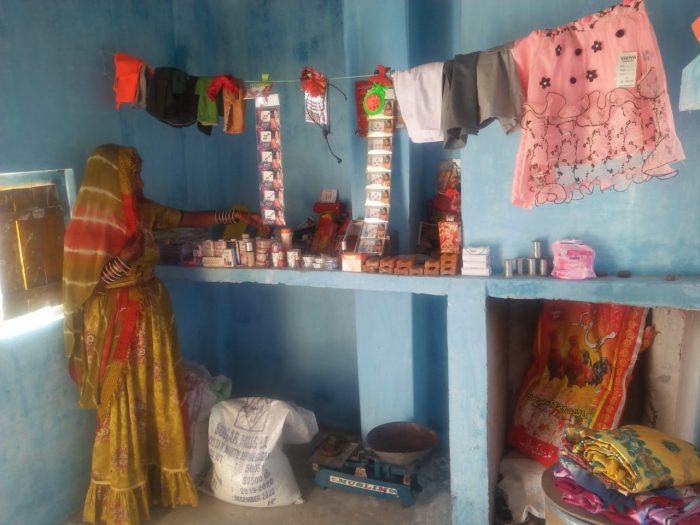 Mohan Maghwar, 35, lives with his wife and three children of seven & five years while little one is of three months old, in the remote village of Rantnor, located in the Thar Desertⁱ in the south of Pakistan. All kinds of natural life here is dependent on the annual rainwater. Rantnor is deprived of most basic survival facilities including healthcare, electricity, clean drinking water or sufficient livelihood sources.
Earning an income through traditional Sindhi cap weaving and manufacturing, Mohan was the sole breadwinner for his growing family. His wife would also help him with the weaving. He would receive many orders from the local markets and neighbouring buyers for which Mohan would buy raw materials and work on a fortnightly basis and then sell the finished product providing him a comfortable means to sustain his family. However, as COVID-19 struck the country, he soon lost his only source of livelihood.
"Our lives were going fine before the coronavirus came in the country and the national lockdown was imposed. Before the pandemic, I was earning up to PKR 600 (approx. USD 4) on every cap my wife and I produced. Sadly, our work was suspended because of closure of markets and restrictions on gatherings. There were no orders to work on and no money to earn due to limited or no work opportunities. I was worried about making ends meet without any source of income."
As a humanitarian response to the COVID-19 crisis, Community World Service Asia (CWSA), with support of United Methodist Committee on Relief (UMCOR), is implementing a project addressing the immediate needs of drought affected communities in Umerkot. Through the project, 1,206 families will be provided with two cash grants, each of PKR 12,000 (approx. USD $ 75/-) in September through mobile cash transfer services. This cash assistance is aimed at addressing the food insecurity caused by drought, repeated locust-attacks and the economic implications of COVID-19 on the most vulnerable communities in remote areas of Sindh.
Rantnor was among the project's target villages due as the family's livelihoods was severely affected by the lockdown amid COVID-19 and drought. CWSA's team identified Mohan and his family as project pariticpant of this humanitarian response as they were most affected by not only COVID-19 but other natural and climate induced crises as well.  Mohan received two rounds of cash assistances of PKR 12000 each (Approx. USD 75) in August and October 2020.
"With the money received, I purchased groceries and invested some money in a business and established a small enterprise shop at home, as I have marketing experience and utilized the cash assistance in creating a livelihood opportunity."
---
ⁱ 55kilometers from Pakistan's Umerkot District