Home
Newsroom
Stories
Empowering the local social welfare sector with skills to influence positive decision-making
Empowering the local social welfare sector with skills to influence positive decision-making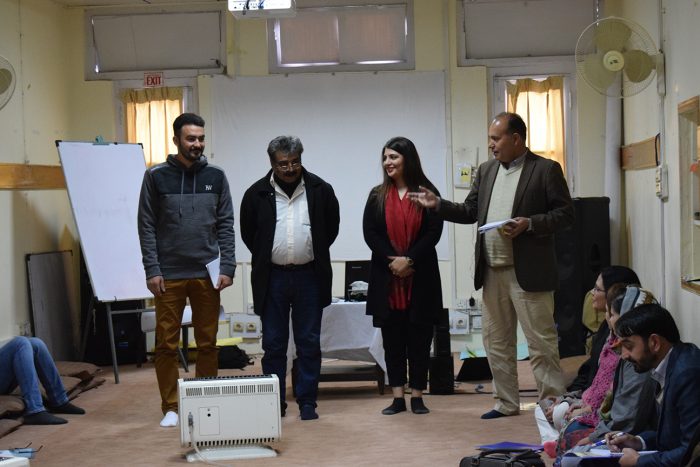 Dr. Mohammad Shafi, a doctor and development practitioner with over two decades of experience in the social welfare sector, participated in a training titled "Influencing Positive Change" organised by Community World Service Asia under its Capacity Enhancement Program. The program aims to strengthen the capacity of local humanitarian and development workers on organizational, programmatic and technical skills while responding to the needs of the most vulnerable in Pakistan.
The "Influencing Positive Change" training was conducted in December 2019 and was participated by twenty-one aid and development workers representing twelve civil society organisations (CSOs) from across Pakistan. During the five-day training, participants strengthened their knowledge and skills on developing strategic approaches to policy engagement and designing campaigns for social change through policy reforms.
Employed with Brooke Hospital for Animals Pakistan since 1997 as a Regional Manager, Dr. Mohammad Shafi has been working for the welfare of horses, mules and donkeys engaged in intensive labour work of the many thousands of people and communities dependent on their service.
"I monitor and mentor the field activities of the project teams. I also work to ensure animal welfare, community development and monitor proper planning of capacity enhancement activities of the communities we work with in coordination with key stakeholders."
"Our company was well aware of the good quality and value of the workshops conducted by Community World Service Asia in various operational fields for local and national organisations. Upon hearing of this training on 'Influencing Positive Change', I showed immediate interest and applied as a participant. The session on engaging with decision makers, as part of the training, was something new and interesting for me as it provided thorough knowledge on different advocacy strategies and tools for effective engagement with various stakeholders. The group exercise on stakeholders mapping was also very informative and a rich learning experience. After the trainings, I replicated the same exercise in mapping joint ventures when we planned the signing of a MoU with one of partners, the Bahauddin Zakariya University. We successfully signed the MoU on September 1, 2020."
The significance and value of objective setting and identifying key stakeholders and influencers prior to the implementation of a campaign was another key highlight of the training.
"We are now able to define priorities for our organizational awareness-building activities. In terms of improved comprehension and application of science, we appear to have more effective outcomes now. We have started working with relevant partners, with whom we can collaborate together on promoting equine health. We also successfully signed a MoU with the Bahauddin Zakariya University (BZU) to strengthen equine health and welfare knowledge and skills of Doctor of Veterinary Medicine (DVM) students and allied domain. This MoU will fortify the role of veterinary science facilities of BZU as the hub for animal welfare excellence and encourage animal welfare."
Shafi said that the pre-preparation assignments conducted during the training helped the organisation's teams to examine and obtain relevant knowledge about the partners with whom they want to work.
"A comprehensive research before our meetings allowed us to convince relevant stakeholders more effectively in order to agree on common grounds for joint ventures," expressed Shafi