Home
Newsroom
Alerts
Situation Alert: Heavy Rains Predicted in Different Parts of Pakistan in the...
Situation Alert: Heavy Rains Predicted in Different Parts of Pakistan in the Coming Week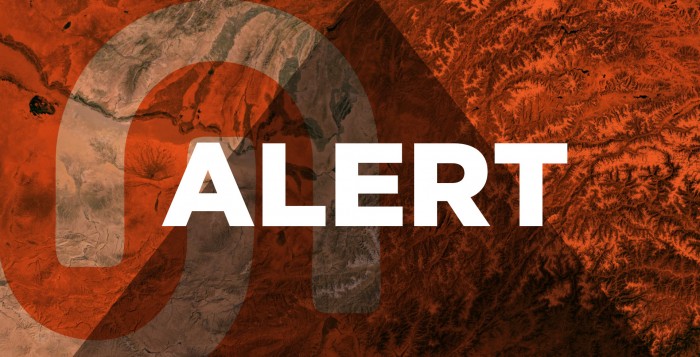 The Pakistan Meteorological Department (PMD) on Sunday predicted heavy rains in Khyber Pakhtunkhwa (KPK), northeastern Punjab and Azad Jammu and Kashmir (AJK) during the coming week.
Heavy rains forecasted within the next 24 hours in Malakand, Makran, Kalat, Gilgit-Baltistan and Kashmir are to be accompanied by powerful gusts of wind.
Rainfall of up to 200 millimeters (mm) may occur in these areas within the next 24 hours. The normal rainfall for Pakistan's monsoon season is usually expected to be around 141mm, while this expected rainfall of up to 200 mm (which is 42 % above the normal range) could cause flooding.
Year       Rainfall (mm)      Range
2011      236.5                   67 % above normal
2012      185                      31 % above normal
2013      148                      5% above normal
2014      113                      20 % below normal
The trend analysis of the rainfalls in Pakistan for the last four years indicates that the average rainfall from 2011 to 2014 had gradually decreased however the current expected rainfall of 200 mm may change the trend again. This anticipated changed pattern may generate high level flooding in the target areas.
Excess rainfall in the Kabul River catchment area along with the snow melting may also cause flooding along connected riverbanks.
Moreover, the deep depression over the east central Arabian Sea has intensified further into a tropical cyclone which is likely to move north-westward in the next 24 hours. Under the influence of this system thundershowers are expected in Karachi, Hyderabad, Mirpurkhas, Tharparkar, Thatta, Badin and Sujawal districts of lower Sindh in the next 24-48 hours and in southern Baluchistan in the next 36 hours.
Contacts:
Allan A. Calma
Deputy Director
Disaster Management Program
allan.calma@communityworldservice.asia
Cell: +92 301 5801621
Muhammad Fazal
Associate Director
Emergencies/DRR/Climate Change
fazil.sardar@communityworldservice.asia
Cell: +92 332 5586134
Palwashay Arbab
Senior Communications Officer
palwashay.arbab@communityworldservice.asia
Ph: +92 42 3586 5338
Sources:
www.pmd.gov.pk
www.dawn.com