Kasturi; the Man of her Family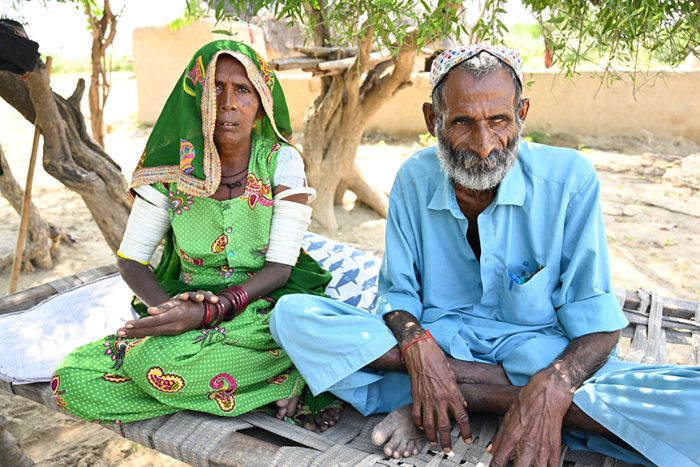 In 2021, the drought killed their three-acre crop and with it their hopes for food on their plates. But Kasturi and her husband Khamiso, who is diagnosed with acute asthma, considered the family fortunate to be project participants of  Community World Service Asia (CWSA), PWS&D & CBGB's[1] food aid programme starting in April and spread over six months. In  September with her fractured arm still not fully healed she had not returned to her work as a midwife.  Though at the rate of PKR 500 (Approx. USD 2.23) at most for a delivery and two to three cases per month, she was making very little, but even that was not to be sniffed at and she was keen to return to her work. Her orthopedic surgeon, however, told her she would not be able to resume work before February 2023. 
With their son grazing a livestock owner's twelve cows for PKR 400 per cow per month, the family at least had a steady income of PKR 4800. Living with the hope that the summer monsoon will not fail, the couple worked their three-acre spread and sowed it with guar, mung and millets in June 2022. After a long time,  heaven was benevolent and they saw the seed sprout and grow as it had not been seen in years. 
But when the rain did not stop for four straight days, their chaunras (Hut) began to collapse. So great was the rain and so excessive its weight on the thatch that half a dozen rafters simply cracked under the strain. As the downfall began, the August installment of ration aid came in the way and the family lost the entire supply of wheat flour. Kasturi, forever looking at the brighter side, said all was not lost for she fed the flour to her goats. As for the rice and lentils, that can easily be cleaned and used. 
The last food aid was due a few weeks after this interaction and Kasturi was of the view that it would see  them through to the time that the first of their millet will be in the grain silo. When their entire lot is harvested and their larder and silos filled, they will dispose of the rest against cash. As all desert dwellers know that the rafters are the major rebuilding expense and some of that income will go to providing the PKR  30,000 (Approx. USD 13.35) to make their homes habitable again. That is a good deal better than the drought.  If the rains destroyed their shelters, at least they were enough to give them a harvest as they had not seen in many years.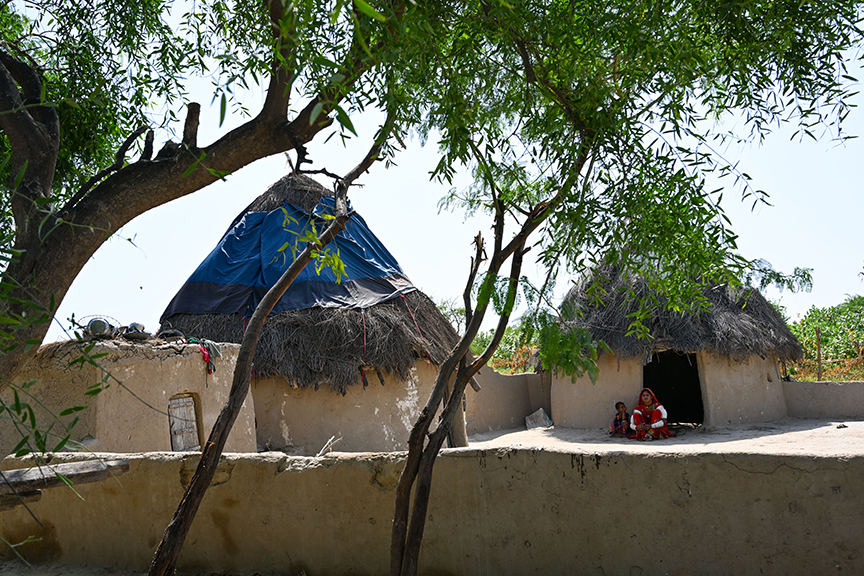 ---
[1] Presbyterian World Service & Development & Canadian Foodgrains Bank