Heatwave Response Continues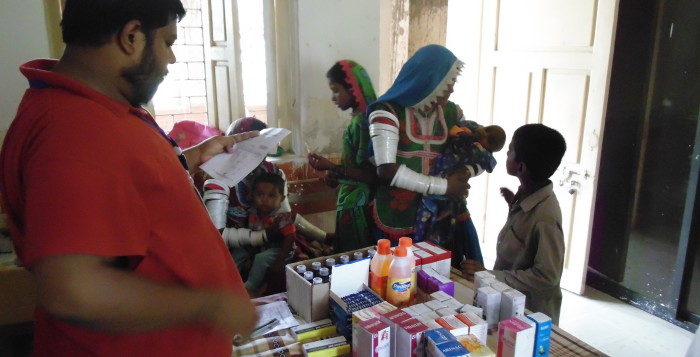 The death toll of the heatwave affected individuals has risen to 1400 with more than 40,000 people suffering from heat exhaustion and strokes according to UNOCHA's latest report. To respond to this growing crisis Community World Service Asia initiated an emergency heatwave response. In collaboration with its partners, Participatory Village Development Program (PVDP), Transformation and Reflection for Rural Development (TRD) and Society for Safe Environment and Welfare of Agrarians in Pakistan (SSEWA Pak) the response has completed its first week.
Heatwave rehabilitation centers in three different districts; Dadu, Mirpurkhas and Tharparkar of Sindh have been established and are running successfully. A number of consultation meetings were conducted with the government health departments in order to set up these relief centers.
Free medical consultations and medicines have been provided to 215 patients from the affected population under this response so far. Of the treated patients, 104 are men, 61 are women and 50 are children. Awareness raising activities on heatstroke orientation, its symptoms, treatment and prevention are also being conducted for the public sector paramedic staff and the visiting patients. The community members have been actively participating in these awareness sessions and the attendance is seen to have increased by the day.
As per the project plan, awareness sessions on building resiliency towards extreme weather are to be extended to village levels. Mobile health teams will conduct these sessions with the communities in other villages as well. Awareness about heatstroke prevention and extreme weather precautions will also be disseminated through text messages and interactive theaters.
Some of the affected areas in Sindh received its first surge of rain after a long drought last week but the showers were minimal. Thus, the drought and extreme heat spell is expected to continue in this part of the country. Medical specialists have started warning government departments about the possible spread of gastroenteritis amongst the affected communities in the coming days.