Home
Featured
Newsroom
Working together with underprivileged rural communities to build a healthier, fairer world
Working together with underprivileged rural communities to build a healthier, fairer world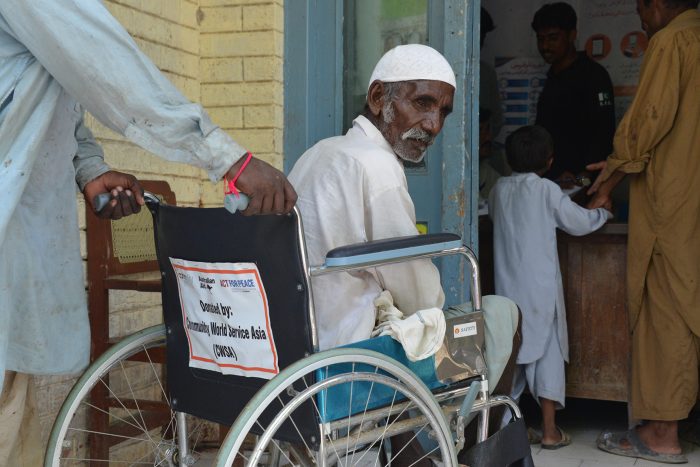 Inequalities have always existed. Despite improvements in health outcomes globally and in the Asia region, these gains have not been shared equally across different countries or communities. The COVID-19 pandemic has had grave consequences for people already experiencing inequalities and has disproportionately impacted communities that were already socially, economically, or geographically disadvantaged.
Working to tackle the causes of equality, Community World Service Asia continues to work towards achieving health equality and provide basic health services in remote communities of Sindh in Pakistan. The health team initiated awareness raising sessions on prevention and safety from COVID-19 and other vital health issues in relation to Mother Neonatal and Child Health (MNCH) for the communities that they work with in the region. These sessions were planned and conducted in coordination with local government health departments, Community Health Management and Village Health committees. A total of thirty-six awareness sessions with staff, health workers and communities have so far been conducted by our health teams.
"The Village Health Committee came to me when I was expecting my first child. They advised me to avail Antenatal Care services provided at the Taluka hospital Samaro by the health team of CWSA. The close vicinity, affordable consultation and free medicines allowed me to regularly visit the health centre during the nine months of my pregnancy and get vaccinated timely. On February 5th this year, I delivered a healthy baby girl at the THQ hospital Samaro without suffering any complications. The health staff has been efficient and responsive in every consultation. My husband and I now visit the health centre for postnatal care and health sessions on family planning and maintaining a hygienic lifestyle," shared twenty year old Baby, wife of Kishor, living in a remote village in Umerkot.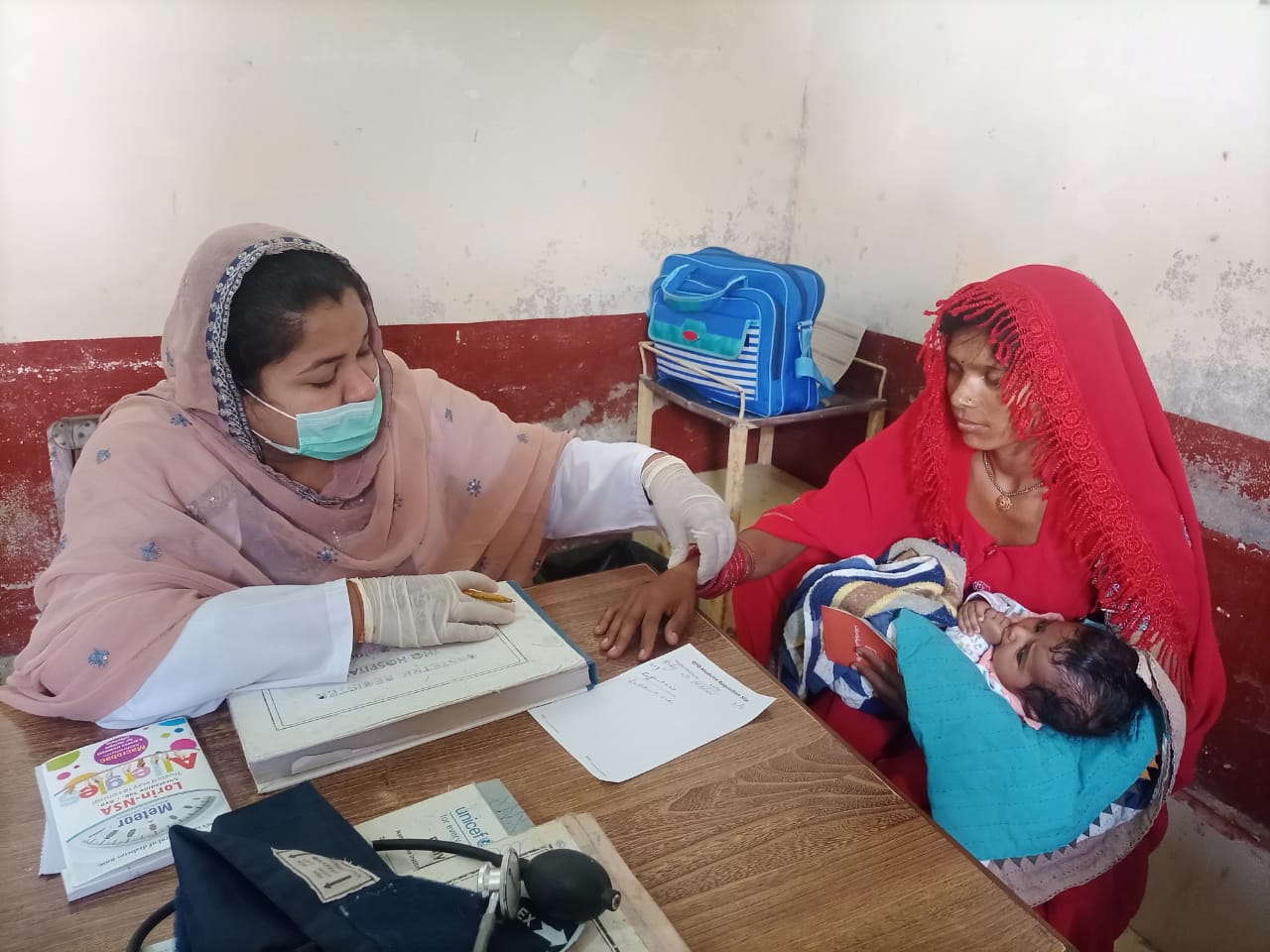 "We were totally unaware about health issues. In fact, most people here never took health issues seriously.  Ever since the health centres have been set up here and we received health awareness sessions, many people of our community have become health conscious and visit the health centres whenever needed," shared Meera, who is a 52-year-old village resident in Umerkot and a core member of the Village Health Committee (VHC). She joined the committee in 2019 and has since participated in a number of trainings, include on management skills and Traditional Birth Attendant (TBA).
To ensure progress in tackling health disparities during the pandemic, a WhatsApp group was set up with the Health Management and Village Health Committees[1] based in remote villages to conduct virtual health sessions on awareness on COVID-19 symptoms and precautionary measures. The members of the committees replicated the sessions within their communities to build mass awareness on COVID-19 and how to best protect against it.
Meera participated in the virtual trainings on health education with CWSA's health team and then shared the same learnings with the communities through community sessions.
"I have been attending the COVID-19 sessions held by HMC and VHC members in our village since last year. Before participating in these sessions, I had firmly believed that COVID-19 did not exist and was something made up.  I was not serious and neither was I following any Sops or wearing a mask. But ever since I have learnt more about the virus, its symptoms, and its fatal impact, I was at first astonished but also careful. Now I wear a mask whenever I am leaving my home and I avoid public gatherings. I also make sure I wash my hands after returning from town. I am also ensuring that my family follows the same practice," expressed Behari who is a 35-year-old resident of village Major Pali in Umerkot. He has been a regular participant of the various health and hygiene sessions conducted in their village.
The awareness sessions included discussions on other vital health topics such as family planning, importance of breastfeeding, recurrent curable diseases, HIV/AIDs and other communal diseases as well. Special health sessions have also been conducted in schools in coordination with the School Management Committees, for teachers and students to ensure they follow Covid-19 SoPs in school premises and at home. School Hygiene Clubs have been formed by bringing together students who lead in building awareness on various WASH lessons and COVID-19 prevention for fellow students and parents. These clubs have played a pivotal role in increasing the adoption of COVID-19 Sops among children and local communities.
"I am Hera Lal and a student of 5th class. I go to a government primary school in a village in the Umerkot district and am a member of the Health and Hygiene Club set up in our school in February (2021). My primary responsibilities are to keep my school clean and to educate students of my school about health and hygiene. I also inform my family members and siblings about what we learnt in the health hygiene club and what they should do to keep safe from viruses and diseases. I feel very happy to be part of this club."
In consultation and coordination with the local health departments and district administration, Community World Service Asia's health centres in Sindh are providing essential healthcare services to help local, impoverished communities live a healthy life regardless of their age, gender, ethnicity, disability, economic situation or livelihood. These centres have been established under our health portfolio supported by Australian Aid and Act for Peace. It is actively providing health services and clinical support in two THQs[2] in district Umerkot, equipped with trained health staff including medical officers, lady health visitors, medical technicians and community mobilizers. Community participation is ensured from the inception of the project through their representation in Village Health Committees and Health Management Committees and district advocacy forums.
---
[1] Community-level structures formed to ensure community participation in project implementation. The members consisting of key persons from the community coordinate with the project team in terms of organising and coordinating project activities, awareness raising and sensitizing communities.
[2]  Taluka's Health Quarters