Webinar on: Key Policies & Minimum Requirements in relation to Safeguarding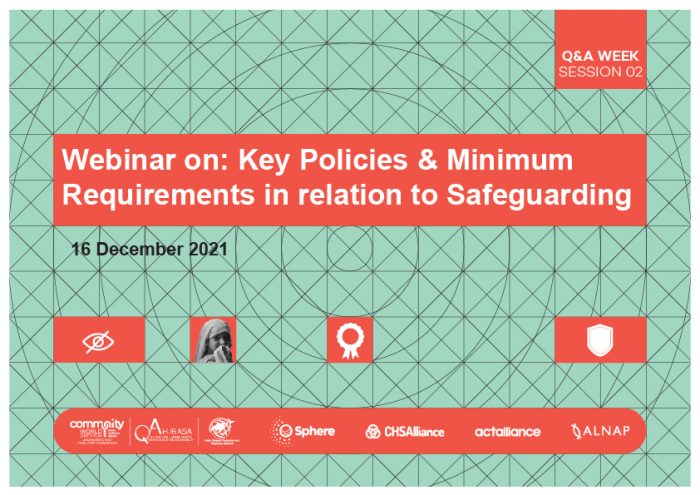 When: 16 December 2021
What time: 2.00 PM-3:00 PM (Pakistan Standard Time)
Where: Zoom – Link to be shared with registered participants.
For registration click here
Language: English
How long: 60 minutes
For: Safeguarding focal points, senior managers of national, international and regional NGOs and aid/development networks
Moderator and Trainer: Ester Dross
Background:
CWSA is a Pakistani humanitarian and development organisation addressing factor that divide people by promoting inclusiveness, shared values, diversity, and interdépendance.CWSA is highly committed towards Accountability to Affected People and people centered aid. Over the last 2 years, we have offered different webinars, covering various aspects on safeguarding and aiming to raise more awareness on key aspects of accountability such as establishing efficient and transparent complaints systems and protection from and prevention of sexual exploitation, abuse and harassment.
Objectives:
Safeguarding is a key pillar to any accountability measures that organisations must integrate into their programmes and working cycle.
When people we work with or for, feel unsafe within their workspace or global environment, this has important negative impacts on the quality of our work and the objectives we intend to reach. It is therefore important that we are more aware and increase our efforts for a better understanding of the issues at hand.
This webinar is part of a series of 6 one-hour remote events, covering Safeguarding, Key policies and minimum requirements, Complaints systems, Complaints handling and Managing Investigations and communication. The last webinar will be dedicated to experience sharing and best practice.
This second event follows an introductory session on Safeguarding where three organizations shared their experiences on setting up a safeguarding framework. In this session, we would like to ensure that the audience is aware of the minimum policies and procedures an organization needs to have in place to be compliant with their responsibility and commitment to accountability and safeguarding.
Moderator and Trainer:
Ester Dross—Independent Consultant
Ms. Dross is an indépendant consultant with over 25 years of expérience, specializing in accountability, prevention of sexual exploitation and abuse, gender and child protection.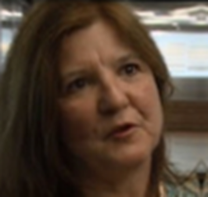 Ms. Dross has had an extensive exposure to humanitarian certification systems and accountability to affected populations while working with HAP International as their Complaints Handling and Investigation Advisor, later as their Certification Manager. She has been closely involved in the Building Safer Organizations Project since 2005, dealing with sexual exploitation and abuse of beneficiaries, particularly focusing on gender and child protection. Over the last 6 years and since working as an independent consultant, Ester has been leading a pilot project for FAO on accountability and gender mainstreaming in emergencies and working with numerous NGOs including ACT Alliance members, supporting and training their staff on gender issues, child protection, accountability, complaints handling and investigations. She is an experienced investigator herself and has conducted investigations in Asia, South America, Africa and Europe.