Home
Newsroom
Alerts
Situation Update II Millions affected as the decade's worst disaster hits Pakistan
Situation Update II Millions affected as the decade's worst disaster hits Pakistan
The monsoon flooding in Pakistan continues to wreak havoc as 119 people have reportedly died in the last 24 hours, according to figures released by the National Disaster Management Authority (NDMA), taking the total death toll from this natural calamity to 1,200. This year's floods are being compared to that of 2010 – the worst on record– when more than 2,000 people died and nearly a fifth of the country was under water.
Thirty million people (about 15% of Pakistan's total population) have been affected by the floods across the country so far, with ten million people left homeless, 800,000 livestock perished, one million houses completely washed away, over 200 bridges and roads collapsed and more than forty small dams breached since June 14th this year1. UNCOHA reports a total of 116 districts affected, including 66 districts officially declared 'calamity hit'.
In Sindh province alone, the floods have killed more than 300 people. Along the narrow streets, people use whatever patch of dry ground is still available to pitch temporary shelter. In addition, almost 710,000 livestock are lost, and thousands of kilometres of roads and bridges destroyed. The floods have caused an earthquake-like destruction. Local communities in Sindh claim these rains as different – more intense than anything they have ever seen. One local official called them "floods of biblical proportions"2.
Mirpurkhas and Umerkot districts of Sindh were already severely affected by floods during the 2020 monsoons, which left agrarian communities at a huge loss of standing crops and agricultural property. People here had hardly started recovering from the shock of losing two cropping seasons, when their crops this year have again been completely destroyed. These communities are left with no option but to depend on humanitarian support for recovery and rehabilitation.
Impact of 2022 Floods in CWSA's Project Area
District
Partially Damaged Houses
Completely Damaged Houses
No. of Affected Union Councils
Acres of Land Impacted
Affected Population
Mirpurkhas
82,295
23,587
50
169,353
261,781
Umerkot
60,110
190
42
88,885
557,280
People from nearby districts such as Sanghar and Khairpur have also taken refuge in elevated areas in district Umerkot in addition to the district's own population living on irrigated patches. Affected communities from other districts are included in the number of displaced people recorded in Umerkot currently.
The rainfall received nationwide is 2.87 times higher than the national 30-year average, with some provinces receiving more than five times as much rainfall as their 30-year average. The climate minister, Sherry Rehman, said the country was going through its eighth monsoon cycle "while normally the country only has three to four cycles of rain".
Millions are without food and shelter in Balochistan, Khyber Pakhtunkhwa and Sindh provinces, which have been most affected by this "climate change catastrophe". People have lost their homes, their cattle, their lands and livelihoods and are now totally dependent on humanitarian assistance. Affected communities are in immediate need of clean drinking water, food, emergency medical assistance, and shelter. The poorest and most vulnerable are on the frontline of this crisis.
Pakistan is eighth on NGO Germanwatch's global climate risk index, a list of countries deemed most vulnerable to extreme weather caused by climate change.
We need your generous support to help flood-affected families and support them to rebuild their lives.
Community World Service Asia Response:
Community World Service Asia (CWSA) is in coordination with the local government and other stakeholders active in the area. Our emergency response team is closely monitoring the situation on the ground, is undertaking assessments and mobilising funds, preparing to start relief operations as soon as possible.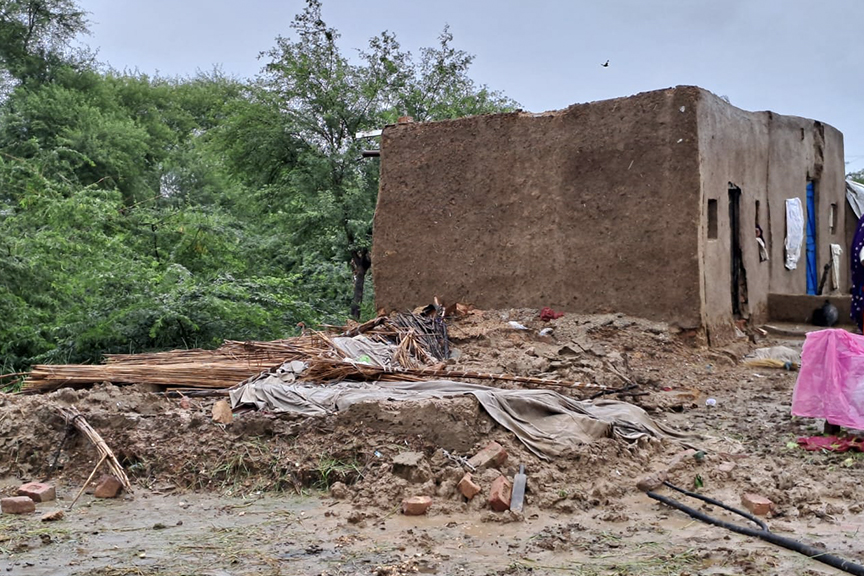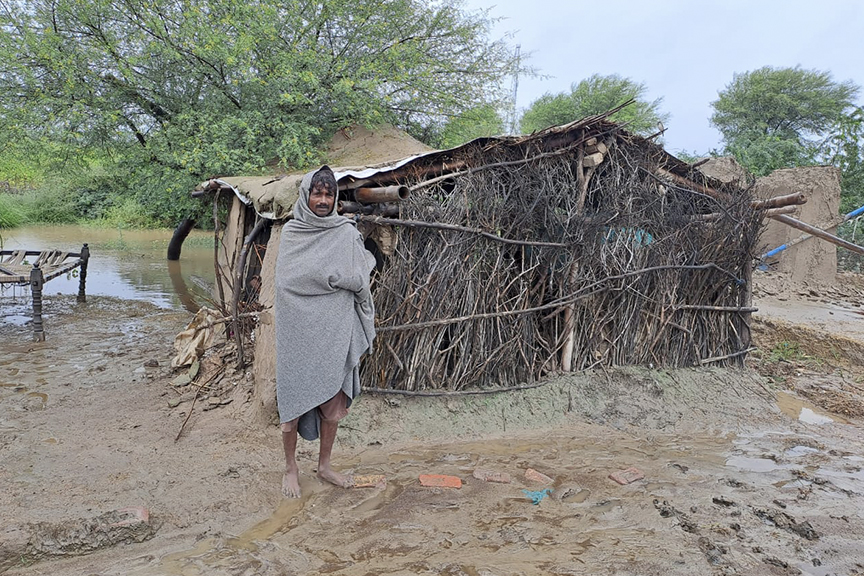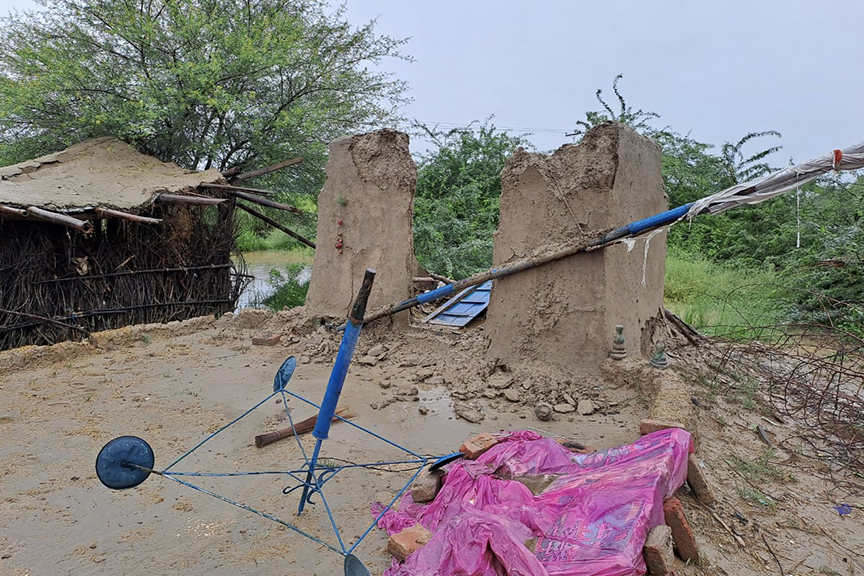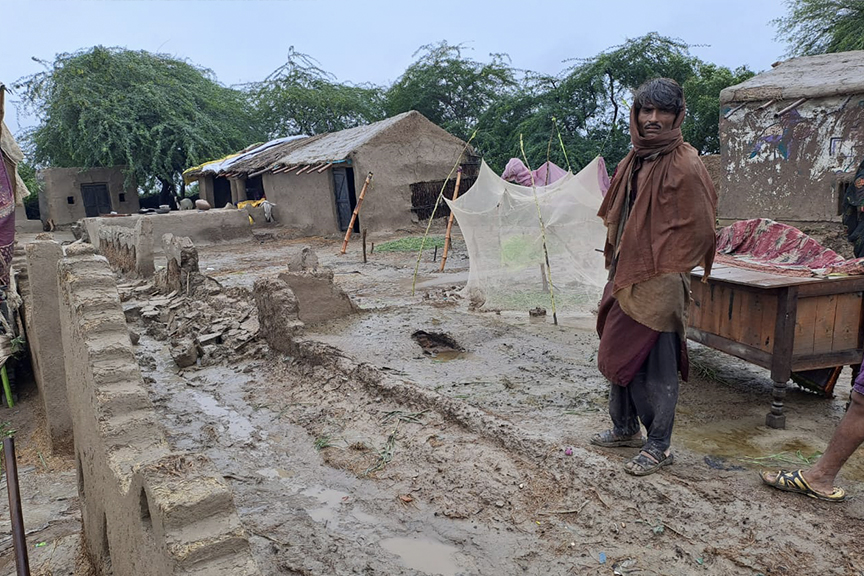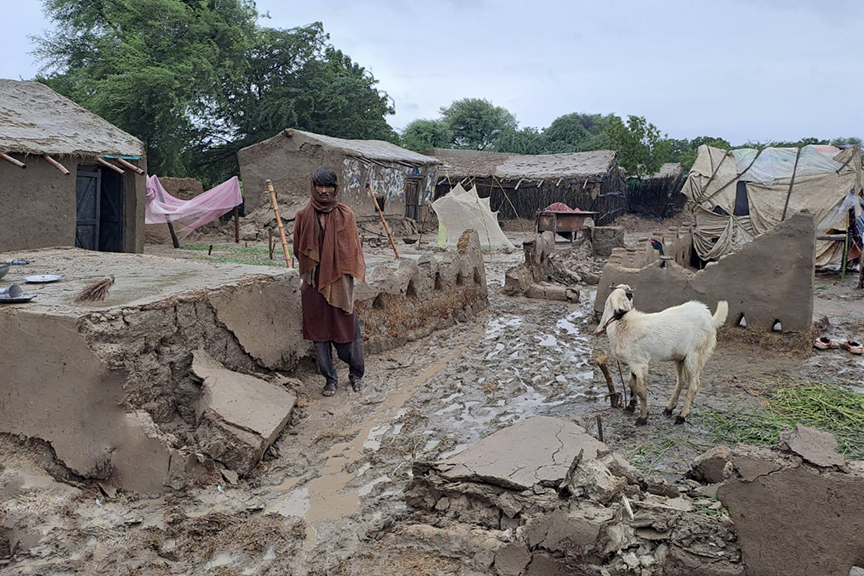 Contacts:
Shama Mall
Deputy Regional Director
Programs & Organizational Development
Email: shama.mall@communityworldservice.asia
Tele: +92 21 34390541-4
Palwashay Arbab
Head of Communication
Email: palwashay.arbab@communityworldservice.asia
Tele: +92 21 34390541-4
Sources:
NDMA Report
UNOCHA Report
www.dailytimes.com.pk
www.ifrg.org
www.tribune.com.pk
www.guardian.com
---
NDMA report Aug 29th
Bbc news -Aug 29th.