Home
Newsroom
Alerts
Situation Alert: Unending Rains continue to batter homes, villages and cities across...
Situation Alert: Unending Rains continue to batter homes, villages and cities across Pakistan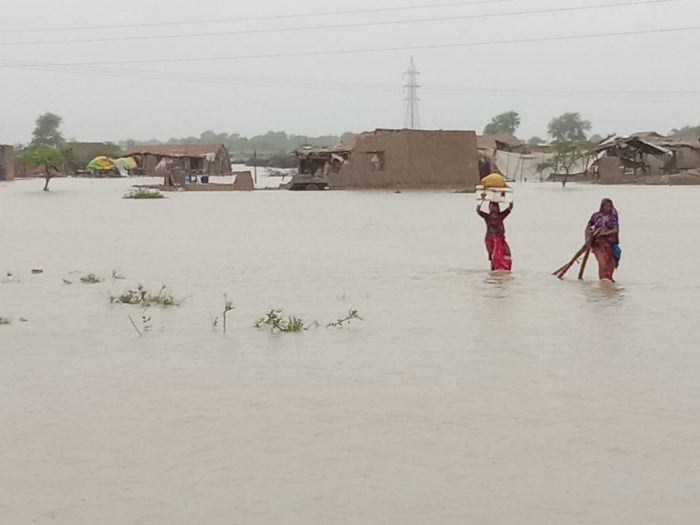 More than 580 people have died (including 224 children and 114 women) and thousands have lost their homes across Pakistan as torrential rains hit the country. Widespread rain-thunderstorms with scattered heavy/very heavy falls, accompanied by occasional strong winds have struck districts Mirpurkhas and Umerkot of Sindh province, where a majority of Community World Service Asia's humanitarian and development programs are focused. These extreme rains are critically affecting vulnerable communities already living in poverty and has damaged infrastructure in the area, with no electricity and limited communication access.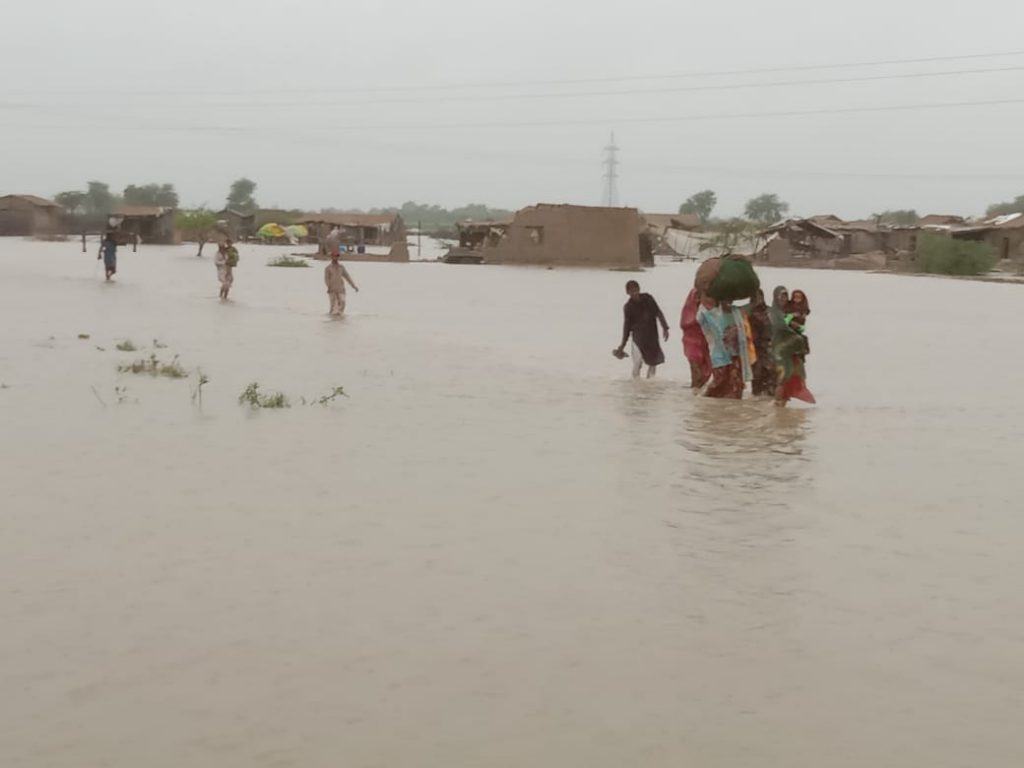 The flood-affected communities in Umerkot are in need of food, tents, clean drinking water, mosquito nets, ration bags and hygiene kits. A total of 1,860 houses have been damaged, affecting a population of 109,246 and displacing 18,207 men, women and children in Mirpurkhas and Umerkot.
An estimated 1 million people have been affected by heavy rainfall, flash floods and landslides since July as Pakistan endures more than 60% of its normal total monsoon rainfall in three weeks.
The worst-hit provinces include Balochistan, Khyber Pakhtunkhwa, and Sindh, and Pakistan is expected to see severe rain until Friday (August 19th).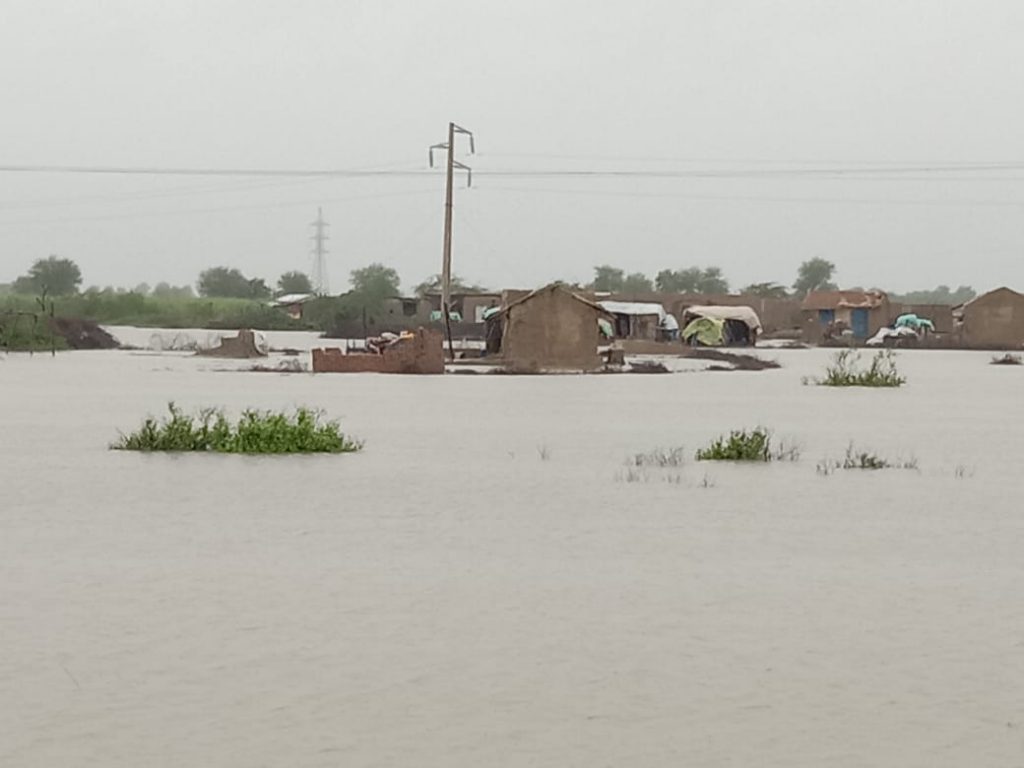 Approximately 200 people have died in Balochistan – Pakistan's biggest and poorest province – which is suffering its worst floods in more than 30 years. The National Disaster Management Authority said the province had received 305% more rain than the annual average.
Climate Change Minister of Pakistan said the climate catastrophe in Pakistan is "a national security crisis." Pakistan is in the "middle of the food, climate, water, population and environmental crisis." Pakistan has faced 152 extreme events in the last two decades with constant shifts in rainfall patterns, intensity and frequency. "We are also home to the hottest cities in the world for three years straight with temperatures rising up to 53.7C which is an unlivable situation," added the Minister.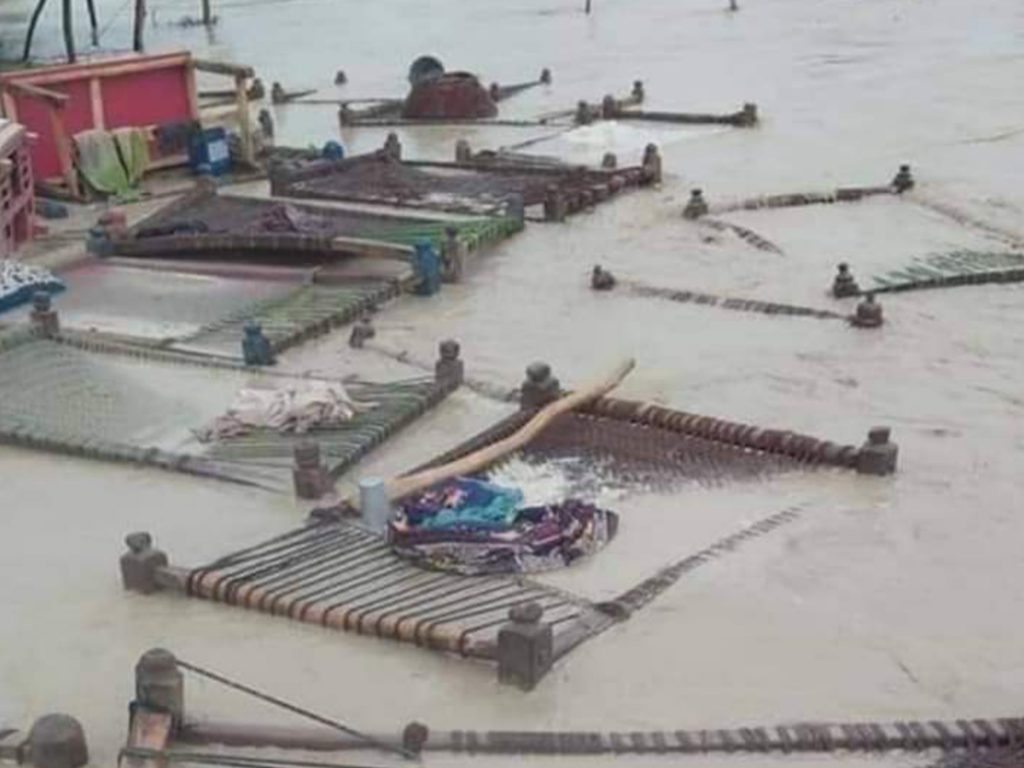 Community World Service Asia Response:
Community World Service Asia (CWSA) is in coordination with the local government and other stakeholders active in the area. Our emergency response team is closely monitoring the situation on the ground and will start relief operations immediately when required.
Contacts:
Shama Mall
Deputy Regional Director
Programs & Organizational Development
Email: hi2shama@cyber.net.pk
Tele: 92-21-34390541-4
Palwashay Arbab
Head of Communication
Email: palwashay.arbab@communityworldservice.asia
Tele: +92 42 35865338
Sources:
www.dailytimes.com.pk
NDMA
Reliefweb
Gulf news