Situation Update II: AJK Earthquake leaves thousands homeless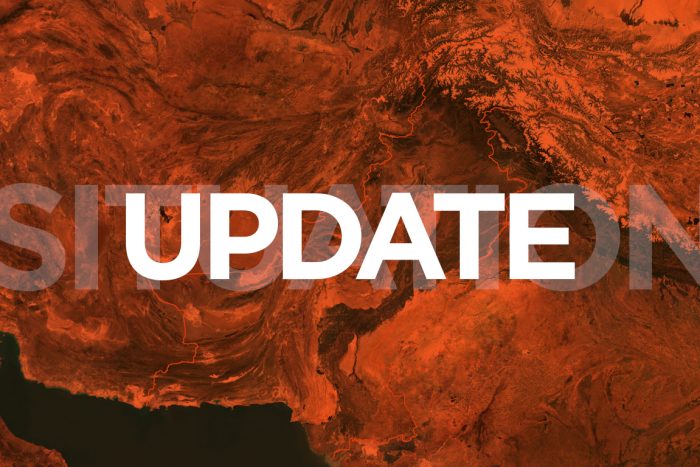 AJK Earthquake leaves thousands homeless
Large areas of the districts Mirpur and Bimber of Pakistan's Azad, Jamu & Kashmir (AJK) province were severely jolted by a 5.8 magnitude earthquake on September 24, 2019, with the epicenter at only a depth of 10 kms.  The two districts, which house about 876,824 people, suffered large-scale human and economic damages. A reported thirty-seven people lost their lives, and 579 people, including women and children, have been injured. Strong jolts not only damaged shelters and infrastructure but also severely affected the livelihoods of local people[1].
Most recent information received from the office of the Commissioner details that a total of 10,500 families in Mirpur and Bimber, have been affected by the earthquake.  This information has been further verified by the initial assessment that National Disaster Consortium (NDC[2]) members have conducted. The assessment reports a total of nine thousand houses affected; with two thousand houses completely destroyed, and six thousand partially damaged.  These six thousand houses cannot be repaired with minor work as the damages are massive.  The report further claims fifty acres of land as uncultivable due to the destruction, and with boreholes, which are the main source of drinking water, severely contaminated and undrinkable due to violent movements in the earth. During Community World Service Asia's Emergency program team's field visit,  a number of health issues were also reported among earthquake-affected communities as many suffered from vomiting after consuming water from the boreholes.
Affected communities from Mirpur and Bimber are in dire need of food and non-food items (NFIs) as many families are currently living in open spaces, under the open sky. Families, with houses, partially destroyed, are also living in the outdoors due to fear of their houses collapsing from aftershocks and rains. The condition of these communities has been worsened due to the aftershocks and the unseasonal monsoon rains that continued uptil the first week of October.
The province of AJK has long been a disputed territory of Pakistan and has therefore been less developed, with a weaker economy and infrastructure. The government has initiated a damage assessment of the earthquake-affected area but the focus has been on infrastructure damages as the government resources are limited and the immediate priority has been rescue operations and to functionalize the local infrastructure.
The villages and small towns most severely hit by the earthquake are among the poorer regions of the district. The majority of the population of these smaller villages and towns depend on low paying daily wage jobs or agriculture as their main livelihood.
With the support of the START network and ACT Alliance, Community world Service Asia is supporting 1170 families with the provision of shelter tents, winterization tents, hygiene kits, water filtration, and hygiene promotion.
A latest Government-led need assessment reports 12500 houses as fully and partially damaged (being non-livable). A recent AJK geological department report has also notified of all and any kind of construction to be stopped until further notice. According to research conducted by the department, the pressure under the earth has not completely discharged during the earthquake because of which movement beneath the earth's surface still continues. This is hazardous for reconstruction. With the advent of winter, the temperature has dropped to -4 degrees celcius, with the needs of the affected communities increasing and not being met, the Government of AJK has officially requested Community World Service Asia for supporting them with providing an additional 3500 winterization tents through an official letter [3].
Community World Service Asia is currently conducting a needs assessment to identify the long term needs of these communities. This will be made available and shared shortly.
Affected community-members report: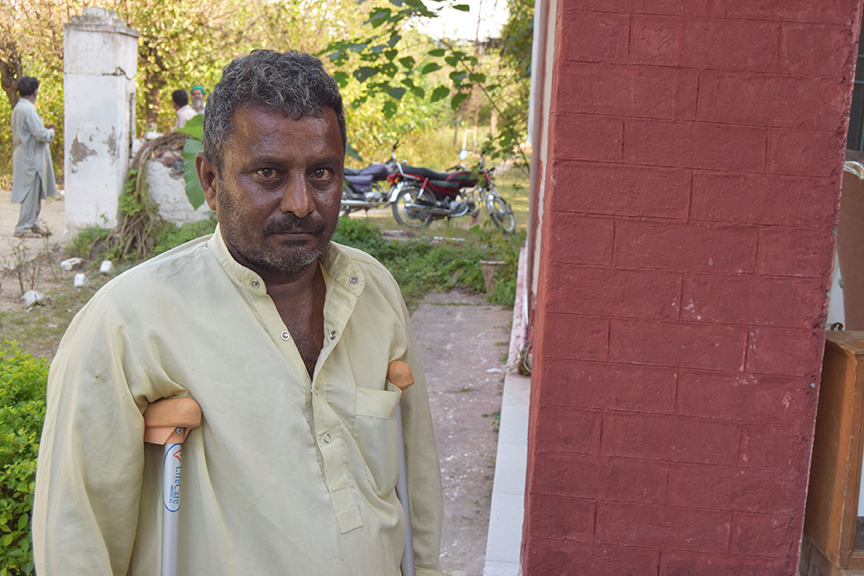 "The 24th September Earthquake was a horrible experience for my family. That day I was on my bed, sleeping with my youngest son. I felt heavy jolts followed by an earthquake. Our homes were destroyed. There was no source of clean water in the area. Water was contaminated and the area was facing issues of hygiene and poor sanitation. The provision of Hygiene Kits and water filters from Community World Service Asia's WASH team has been a blessing for us as we have lost almost everything." Iftikhar Ahmed, Village Afzalpu,r District Mirpur, AJ&K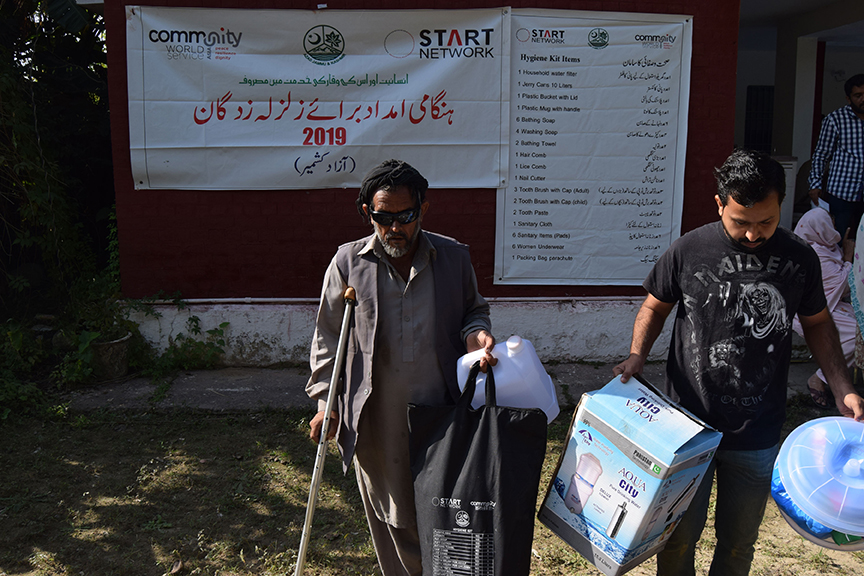 "The earthquake caused a catastrophe in our village, Mughal Pur. I am a disabled man and unable to walk properly. This earthquake completely damaged my house and water-well which we had made in our house. The water in the well is now contaminated and not safe to drink. All our water-storage containers were lost when our house collapsed. The WASH Kit provided by Community World Service Asia has been specially very useful for my family. We have access to clean drinking water and other basic items to use in our everyday life." Muhammad Latif, Naie Abadi Mughalpura, District Mirpur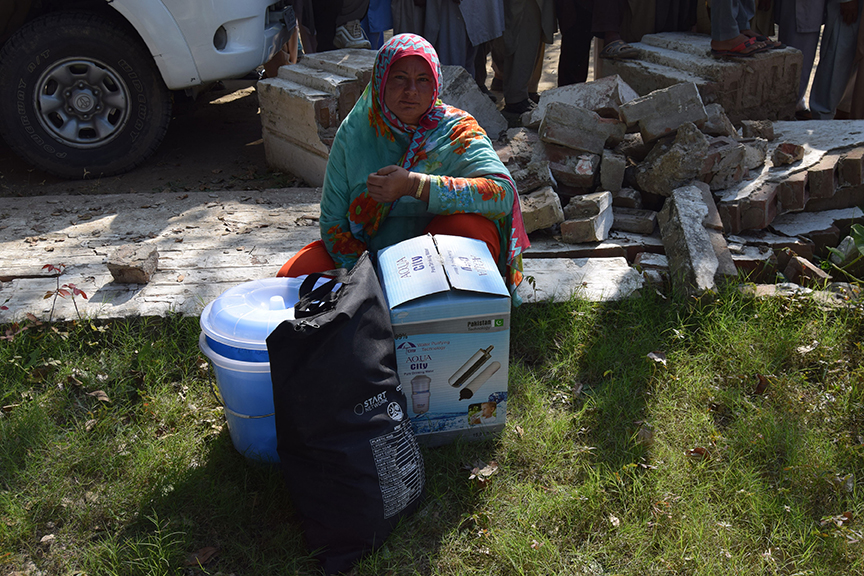 "My home was destroyed in the earthquake and my family has been very disturbed. It was really scary to see catastrophe everywhere; houses collapsed, large cracks appeared on roads and life became stagnant. It all happened very suddenly. There was no ray of hope for life. But now there is an activity in which we are receiving assistance from CWSA. These things are beneficial for me and my family. We have received a Hygiene kit which contain relevant things regarding personal and domestic hygiene. My family and I  will use this to access clean and safe water." Farrah Iftikhar,  a widower from Village Mugalpura, District Mirpur AJ&K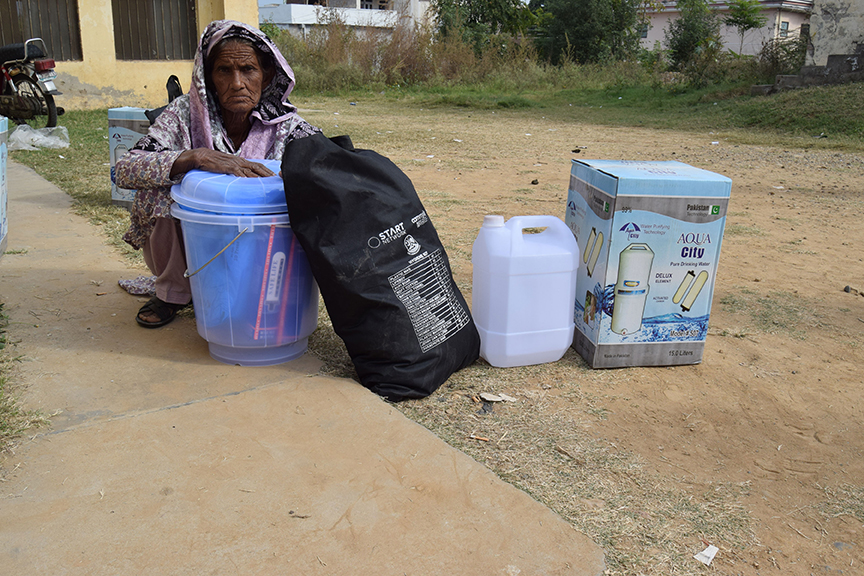 "I am an 85 year-old widow, living alone. My house was completely destroyed in the recent earthquake. Community World Service Asia visited my damaged house and enlisted my name in their project. The aid provided by the relief team will be enough to last me six months. The water filter provided in the aid kit is one of the most valuable items for me as we need clean drinking water to survive and maintain good health." Saad Noor Bibi, Village Kharak, Mirpur, AJ&K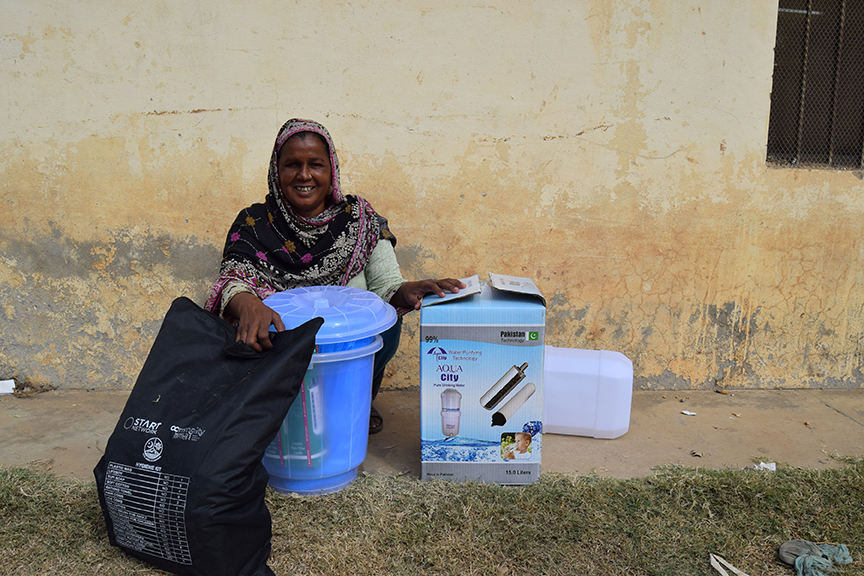 "The WASH package received through this emergency project has been life-saving for my family and me. I work as a maid in different homes in this area, through this I earn little income. This income is not sufficient enough to purchase all the items we received in the WASH package. We are very grateful to Community World Service Asia and its partners for coming to us at this time of emergency and helping our families to overcome the loss and challenges we suffered." Nasreen BiBi F/2 Kachi Abadi Mirpur, AJ&K
Contacts:
Shama Mall
Deputy Regional Director
Programs & Organizational Development
Email: hi2shama@cyber.net.pk
Tele: 92-21-34390541-4
Palwashay Arbab
Head of Communications
Email: palwashay.arbab@communityworldservice.asia
Tele: +92 42 3586 5338
---
[1] Shared by District Commissioner Mirpur
[2] National Disaster Consortium NDC is a consortium funded by DFID members are few national, international and UN agencies.