Home
Newsroom
Alerts
Situation Alert: Water borne diseases and malnutrition claims 11 more lives in...
Situation Alert: Water borne diseases and malnutrition claims 11 more lives in Tharparkar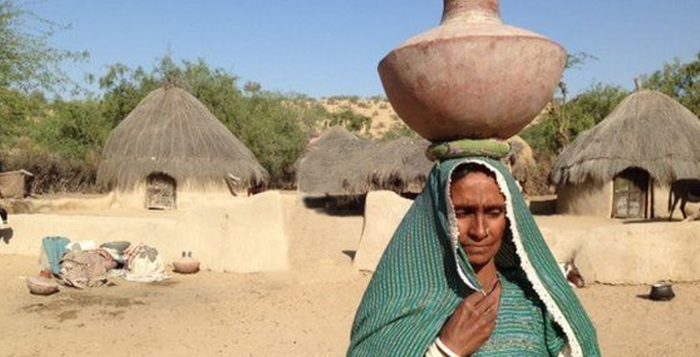 Photo credit: www.bbc.com
Food insecurity, scarcity of water, drought and malnutrition remains a continuous threat for the lives and livelihoods of the people of Tharparkar district. Precious human lives have been lost and livelihoods stolen. The impact of these adversities may further escalate if timely action is not taken to control the situation.
According to  the local health department, eleven more children have died in Thar's hospitals, during the past four days due to an outbreak of waterborne diseases and malnutrition. Since January this year over 172 infants have died in the district.
Dozens of unwell children were brought to six health facilities of the Thar district on Wednesday. Their parents complained of a lack of facilities in the hospitals to timely treat their children and unavailability of healthcare units in their remote villages.
They alleged that most of the dispensaries and basic health units in their villages  remained closed. Despite repeated attempts, no health official representing these health facilities were available to share their version of the story.
Since Justice Saqib Nisar, Chief Justice of Pakistan, has taken suo moto notice of the increasing number of infant deaths reported at the Civil Hospital in Mithi this April, the district health officials have stopped sharing details of the deaths of infants with the media.
Health and nutrition experts and rights' activists working in the desert area of Thar have raised a dire need of nutritional provision and safe drinking water in the region to prevent further deaths.
They stated that the situation in the rain-dependent region have assumed alarming proportions due to increasing temperatures and delayed monsoon rainfall.
Community World Service Asia Response: Community World Service is in contact with local partners in Tharparkar for information on the ground and will plan a response accordingly.
Contacts:
Dennis Joseph
Associate Director – Disaster Management Program
Email: dennis.joseph@communityworldservice.asia
Cell: +92 300 855 7414
Palwashay Arbab
Head of Communications
Email: palwashay.arbab@communityworldservice.asia
Ph: +92 42 3586 5338
Sources: www.dawn.com