Situation Alert: Dozens killed as quake hits eastern Pakistan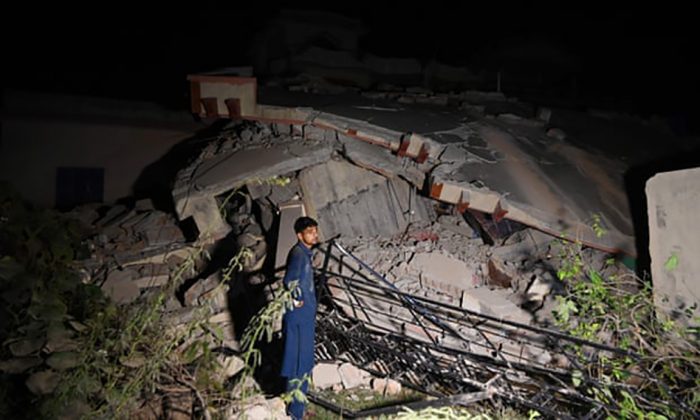 At least 38 people have been killed and 614 injured (160 reportedly in critical condition) in a devastating earthquake that rocked Bhimber and Mirpur Azad Jammu and Kashmir, Jhelum and other districts in Punjab and parts of KP on September 24, 2019 at around 4 o'clock.
The epicenter of the 5.8-magnitude quake was near the city of Mirpur, 22 kilometers (14 miles) north of the city of Jhelum along the boundary separating the agricultural heartland of Punjab province and Pakistan-administered Kashmir, the US geological agency, USGS, said.
As aftershocks continued to rock the region, many left their homes and spent the night on the roadside or in parks.
Rescue operations have been carried out by the Pakistan army and are about to complete while the relief activities have also started led by Army and National Disaster Management Authority (NDMA) through local government.
The Prime Minister of Pakistani Kashmir, Raja Farooq Haider Khan, told reporters that infrastructure had been destroyed. Roads, mobile phone towers and electricity poles in the area were badly damaged.
454 houses with 135 severely and 319 have been partially damaged however, the figures are expected to be increased with the information pouring in from the inaccessible areas.
Due to the damages occurred to the infrastructure, some of the affected areas have not yet been reachable and information from those areas are yet to be arrived.
Confirmed by the Deputy Commissioner of Mirpur, almost 70% of the houses structure in the Mirpur city have been damaged due to the earthquake and the communities are avoiding residing inside these cracked houses.
He further shared that tents, blankets, drinking water and food items are the immediate top priority needs of the affected communities.
Community World Service Asia Response:
Community World Service Asia is in contact with the local government and other stakeholders active in the area. Its emergency response team is on standby and can start the relief operations immediately if required.
Contacts:
Shama Mall
Deputy Regional Director
Programs & Organizational Development
Email: hi2shama@cyber.net.pk
Tele: 92-21-34390541-3
Zunaira Shams
Sr. Communications Officer
Email: zunaira.shams@communityworldservice.asia
Tele: +92 12 34390541-3
Sources:
theguardian.com
tribune.com.pk
thenews.com.pk