Home
Newsroom
Alerts
Situation Alert Afghanistan, jolted by a severe earthquake that claims nearly 1,000...
Situation Alert Afghanistan, jolted by a severe earthquake that claims nearly 1,000 lives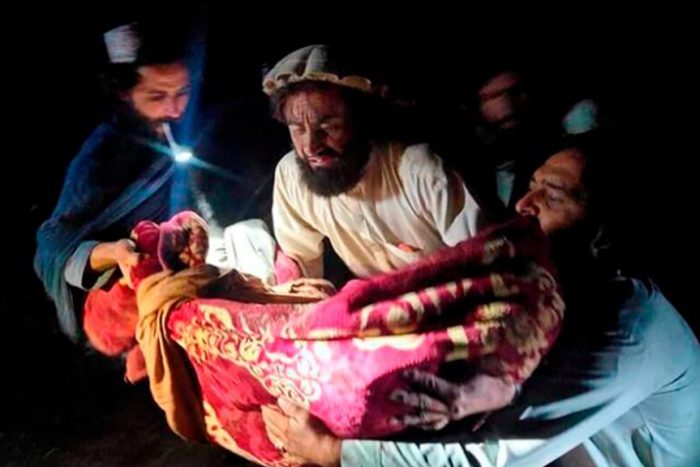 Photo Credit: https://edition.cnn.com/
An earthquake of magnitude 6.1 killed nearly 1000 people in Afghanistan early on Wednesday, disaster management officials said, with more than 600 injured and the toll expected to grow as information trickles in from remote mountain villages.
Most of the confirmed deaths were in the eastern province of Paktika, where 255 people were killed and more than 200 injured, an interior ministry official, Salahuddin Ayubi added. In the province of Khost, 25 were dead and 90 had been taken to hospital.
This quake was the deadliest since 2002. It struck about 44km (27 miles) from the south-eastern city of Khost shortly after 01:30 local time (21:00 Tuesday GMT), when many people were at home, asleep in their beds.
In remote areas, helicopters have been ferrying victims to hospitals.
Tremors was felt by about 119 million people in Pakistan, Afghanistan and India, the EMSC said on Twitter, but there were no immediate reports of damage or casualties in Pakistan.
Despite attempts by aid agencies to strengthen certain structures over the years, decades of violence have made it impossible for the impoverished country to improve its protections against earthquakes and other natural disasters.
Earthquakes frequently inflict substantial damage in Afghanistan, as many rural regions have unstable or poorly built dwellings.
Community World Service Asia Response:
Community World Service Asia is in contact with the local government and other stakeholders active in the area. CWSA's emergency response team is deployed to affected-areas and a response strategy will be devised as per the assessment of needs and scale of response. We are also coordinating with other organisations for information sharing and ensuring a potential response is well coordinated.
Contacts:
Shama Mall
Deputy Regional Director
Programs & Organizational Development
Email: hi2shama@cyber.net.pk
Tele: +92 21 34390541-4
Palwashay Arbab
Head of Communication
Email: palwashay.arbab@communityworldservice.asia
Tele: +92 42 35865338
Sources:
www.pmd.gov.pk
www.aljazeera.com
www.bbc.com
www.reuters.com
---
1 European-Mediterranean Seismological Centre