Home
Featured
Newsroom
Raising awareness and advocating on family laws through community-based campaigning and interactive...
Raising awareness and advocating on family laws through community-based campaigning and interactive theatre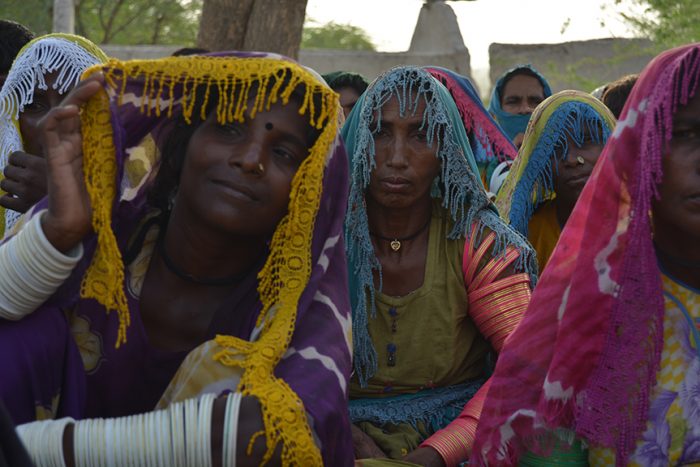 Community World Service Asia (CWSA) recently launched an awareness campaign on the Sindh Hindu Marriage Amendment Act of 2018 in collaboration with the Social Welfare Department of Umerkot. The campaign's primary goal is to raise awareness among the people of the Umerkot district through community-based activities and interactive theatre on the Amendment Act, its implications on Hindu marriages and the protection it gives to Hindu communities. The theatre performances also aim to raise awareness on the significance of marriage registrations which has been a key challenge for Hindu communities in the country.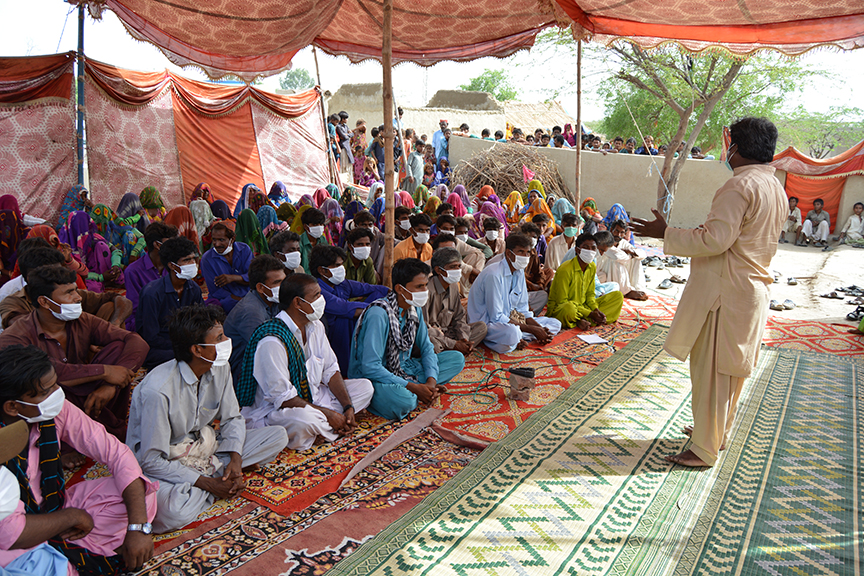 The inaugural ceremony of the campaign took place on June 10th in Umerkot and was attended by representatives from government agencies, the media, social activists, minority communities, and Civil Society Organisations (CSOs). The key purpose of this launch event was to ensure the inclusion and engagement of all stakeholders and the district administration from the start of the campaign so that they could all work collaboratively on raising awareness on the ACT among rural communities. Pirbhat, a theatre group, was introduced during the event who also shared the schedule of their upcoming performances through the end of July.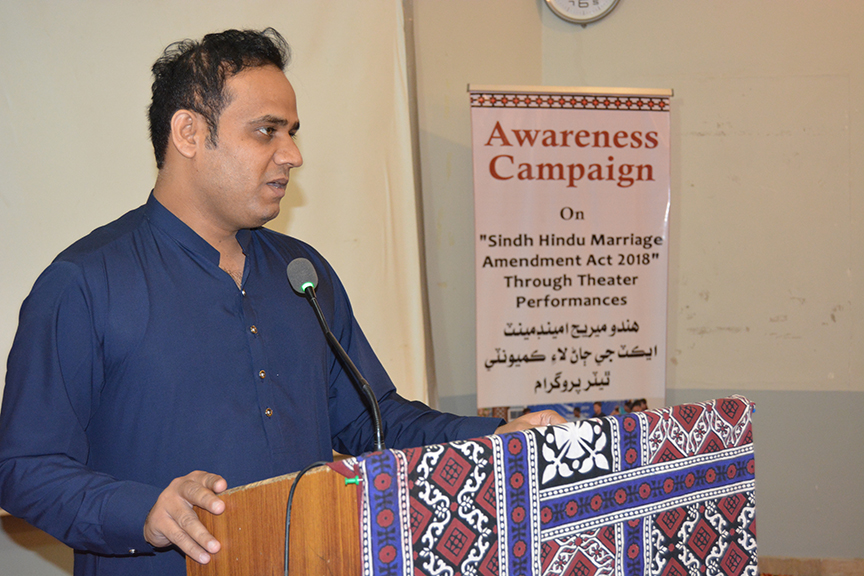 Amit Kumar, Additional Deputy Commissioner, Umerkot was invited as the chief guest at the event and he expressed his support for the campaign saying,
"The Hindu Marriage Amendment Act is a cornerstone for the religious minority population in Pakistan. Due to long-standing cultural limitations among communities, women were unable to exercise their marital privileges. The purpose of the amendment made to the existing legislation is to eliminate obsolete and outdated practices. I would encourage everyone to attend the theatre performances in order to have a better knowledge of the legislation and ensure that it is strictly enforced."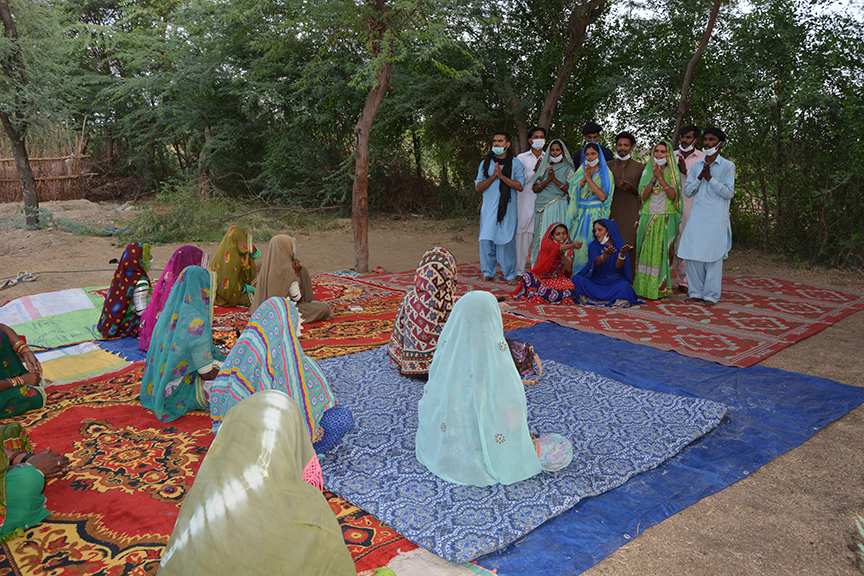 "The Hindu Marriage Amendment Act 2018 is a milestone and a landmark commitment for the minority community of Sindh Province," said Saroop Chand, Deputy Director of the Social Welfare Department, at the launch, "However, there is still a lack of understanding of the Act among Umerkot's residents. For this reason, it is imperative to raise awareness among the minority populations to ensure the strict implementation of the Act, particularly in remote villages."
Hindu communities account for a majority of Umerkot's population. It is therefore critical to raise public awareness of the Act so that people know of their rights to divorce and remarry, as well as legal bindings around financial liabilities of wife and children following a divorce.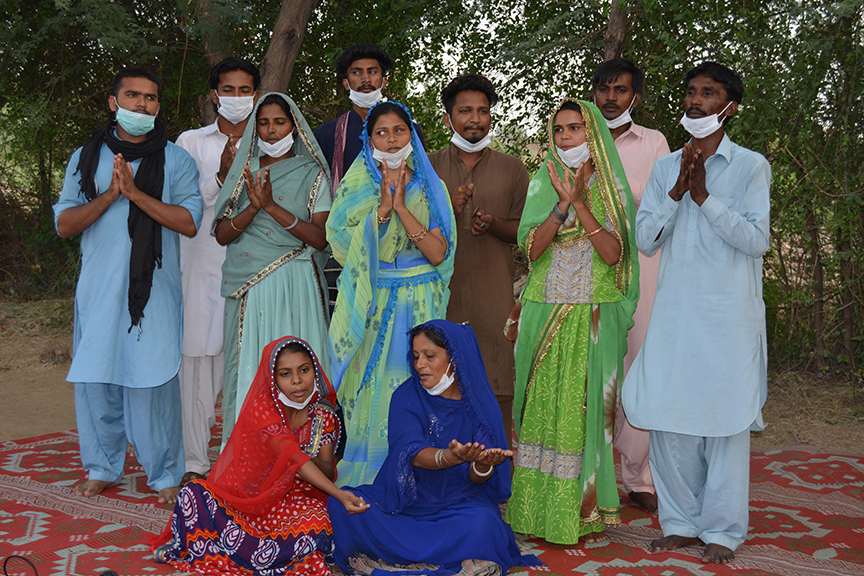 The Sindh Hindu Marriage Amendment Bill 2018 permits women who are unhappy in their marriage to file for divorce with mutual consent of their spouse. The bill, on the other hand, requires the man to care for his children's needs even if they are separated. The bill also prohibits early marriages among Hindus in Sindh, requiring both the bride and groom to be at least 18 years of age or older. Prior to the first bill governing Hindu marriage in the province being approved in 2016, marital matters were dealt within jirgas[1], which frequently ignored the rights of women and children. However, the Act now serves as a keystone in empowering minorities, particularly women, and protecting them from discrimination, forced conversion, domestic abuse, child marriages, unlawful bigamy, lack of authentic documentation of marriage, and unjust property transfer.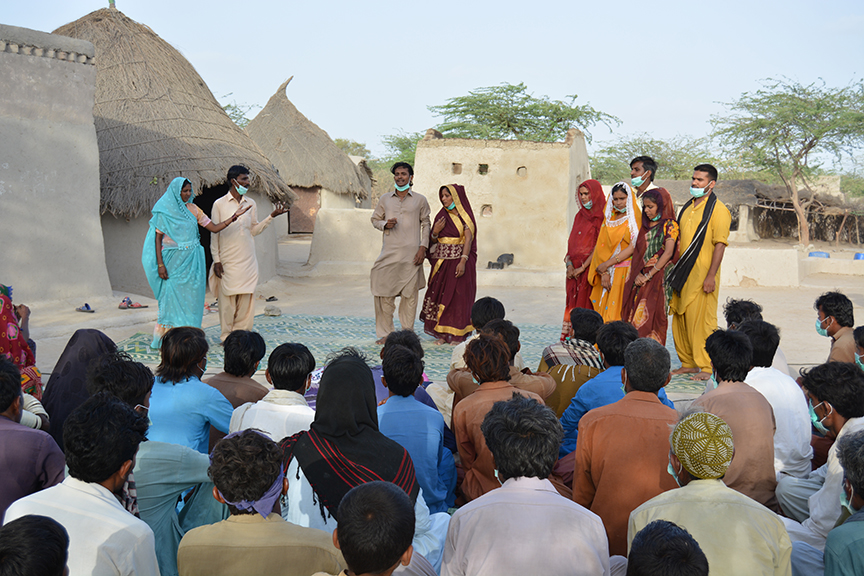 CWSA recognises that public awareness and advocacy campaigns on such issues and information are most effective when they are locally driven – with local voices and local persuasion, a greater impact can be expected. Therefore, this campaign has been designed along with relevant government bodies and the community itself to ensure its messages and intent is communicated effectively and in a culturally appropriate manner.
"Community World Service Asia has launched a dynamic awareness campaign around the Hindu Marriage Amendment Act, which will provide information to the natives of Umerkot and enable them to protect and exercise their marriage and protection rights. I would encourage other districts and cities to undertake similar campaigns in order to raise awareness and ensure that the legislation is implemented effectively," expressed Darako Mal, Umerkot's District Education Officer.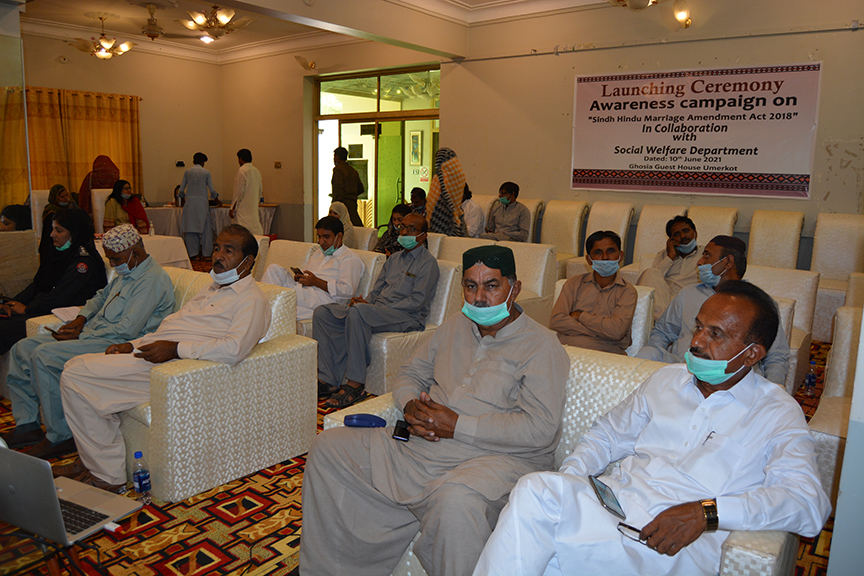 Mehnaz, SHO Women Police and In-charge of Child Protection Cell Umerkot, said,
"Many cases of divorce and domestic violence are being reported in the district. We have observed that women are the ones who suffer the most because of the lack of understanding of the Hindu Marriage Act. Because women are unaware of the law, they are afraid of being harmed if they pursue legal action against the perpetrator. To safeguard women and allow them to enjoy their fundamental right to live a happy life, we must empower them and allow them to voice their concerns."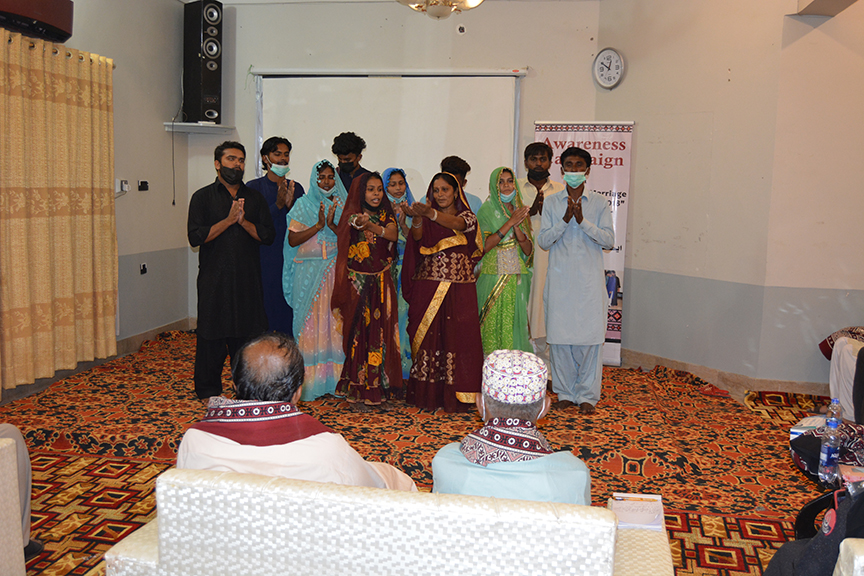 Suresh Kumar, a social activist from Umerkot, further shared,
"The Hindu Marriage Amendment Act allows both the husband and wife to safeguard their rights and spend their lives with dignity and according to their own will. Theatrical performances are the most effective means of disseminating legal knowledge to thousands of people. The majority of the inhabitants in remote areas lack access to schooling. As a result, these performances will be the most effective means of ensuring that they understand the legislation and its provisions in order to better apply it."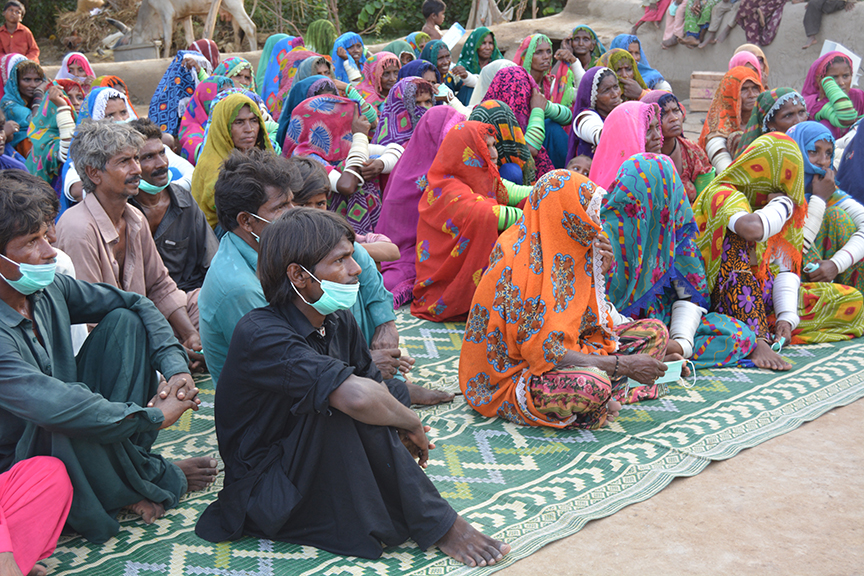 The screenplay is centred primarily around the key features of Hindu Marriage Amendment Act 2018 and its legislation, so that community members can easily visualise and understand issues rooted from a lack of awareness about the law and consequent rights. There is a lot of information sharing through the performances. So far a total of 22 interactive theatre performances have been conducted in rural villages of Umerkot with an attendance of over 1,500 community members of which 59% are women.
---
[1] The Jirga is a meeting of a group of tribal men that has the authority to settle a dispute in a way acceptable to both sides. It is an institution in an open public space, for example, Mosques or a graveyard of a tribe's ancestors, which every male can attend.