Promoting Quality and Accountability in Pakistan's COVID-19 Response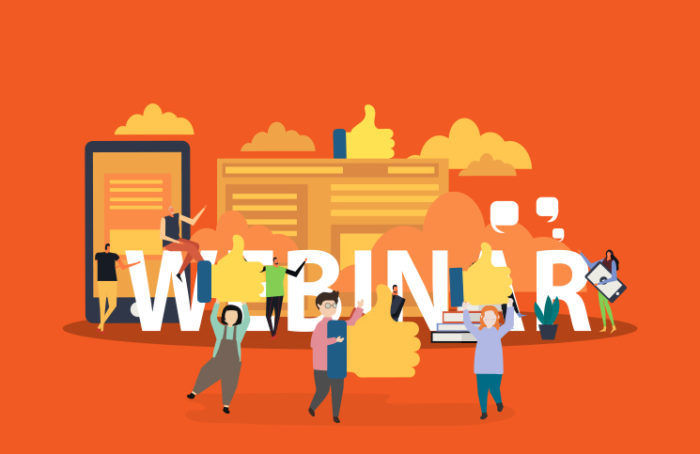 The COVID-19 virus has now spread to every continent except Antarctica in only a matter of a few months. Countries are racing to slow the spread of the disease by testing and treating patients, carrying out contact tracing, limiting travel, quarantining citizens, and cancelling large gatherings such as sporting events, concerts, and schools.
Pakistan has witnessed a massive increase in its confirmed cases from the initial two confirmed on 26th February 2020 to a soaring 9,749 cases as of today. As a country whose economy is highly reliant on manufacturing and service industries, shutdown measures and disruptions in supply chains will negatively impact the economy and its people drastically. The most vulnerable and poor will suffer the most to the say the least.
To strengthen support and emergency response in Pakistan, Community World Service Asia held a national webinar for humanitarian organizations working in the country today. The hour-long session was participated by 44 aid workers from the national humanitarian community, and was facilitated by Community World Service Asia's in-house trainers. The webinar highlighted key points from the Core Humanitarian Standards (CHS) and Sphere guidelines that have been launched to help guide aid workers on how best and effectively to respond to the COVID-19 while ensuring accountability to affected populations.
Discussions in the webinar focused on familiarizing participants on the core commitments of the CHS that are relevant to the COVID-19 crisis and specific information from the Sphere Handbook's WASH and Health chapters was shared to ensure national organizations are responding to the crisis in an inclusive, dignified and accountable manner.
The feedback provided during the webinar on the need to contextualize the standards in Pakistan came out as a key learning. There was a general agreement in the session on ensuring that the most deserving individuals and families, affected by salary cuts, unemployment are assisted in a way that upholds their dignity.  Another key learning was to improve coordination and sharing of best practices at a national level so that they can be incorporated in organizational advocacy activities.
Sanitation workers were cited as an example of frontline soldiers working in this crisis and how there is a need to ensure sufficient support is given to them.  Personal Protection Equipment (PPE) is not being ensured for this group when compared to other groups of workers such as medical professionals.
Ensuring social distancing in rural setting was also identified as a challenge by webinar participants today. Ensuring active participation of communities in awareness raising and COVID-19 response plans was highlighted as a possible solution to this.  The key learning in this webinar is contextualizing and coordinating best practices on national level and incorporating them in our advocacy activities.
I am currently engaged in relief package distribution activities to the marginalized communities and differently-abled people. Today's session has highlighted the fact that awareness building is required among communities using the guidelines of Sphere Standards in terms of WASH and Health. Keeping in mind the fundamental principles explained during the session, while distributing relief packages to communities we should respect and treat every individual with dignity.
Sabir Micheal, Civil Society Activist
The session was quite informative in terms of providing relief to vulnerable communities in the current crisis. I would like to take this opportunity to send out a message to all individuals and groups living in the urban cities who at least have access to all basic needs, that the majority of the most under-privileged population in Pakistan is currently deprived of access to basic needs and other essentials of life and our main focus should be them while planning and responding to COVID-19.
Khalid Shahzad
I would like to highlight some key points in terms of contextualization regarding some guidelines in the Sphere Handbook. Sphere highlights guideline for addressing gender-based violence, which mostly goes unreported in Pakistan. In response to this, we should highlight measures of support on how we can better respond to gender-based or domestic violence occurring in the current pandemic and how Sphere guidelines can be helpful in our context. Secondly, the indicator of Food Assistance (3.6) in the Food chapter, are highly relevant and can be contextualized with reference to the humanitarian response in Pakistan. Likewise, currently in Pakistan its post-harvesting season. The guidelines provided in the Livelihoods section with focus on Primary Production, Income and Employment proves to be very beneficial for the individuals engaged in agricultural activities. The cash-based assistance provided by the government and philanthropists in the country can be linked to the Sphere guidelines and localized with regards to food and income. I believe future trainings can focus on customization of Sphere and CHS guidelines in Pakistan's context, while linking them to the national tools adopted by government and organizations to apply the learning practically for maximum and effective impact.
Jawed Iqbal, Doaba Foundation
When discussing about increased response to affected population and vulnerable communities, especially women, children, the elderly group and differently-abled persons, we have to inspect our national capacity and study the guidelines provided by the government to work towards social cohesion and work jointly to increase outreach and impact. As it is a new crisis for all of us, with the first case confirmed in March here, the situation has to be thoroughly examined to learn how we can support and respond effectively through a collective mechanism. The Sphere and CHS Standards are a source of guidance and support to better respond in crisis like this. When applying these standards, it is important to learn the context of the country to gain positive outcomes. Community World Service Asia has planned some learning activities in the near future. The needs assessment put emphasis on some key factors including staff care and community access when responding to COVID-19, which will be a main highlight in the up-coming webinars.
Khurram Saeed, CWSA