Prevailing Heatwave, for the third consecutive year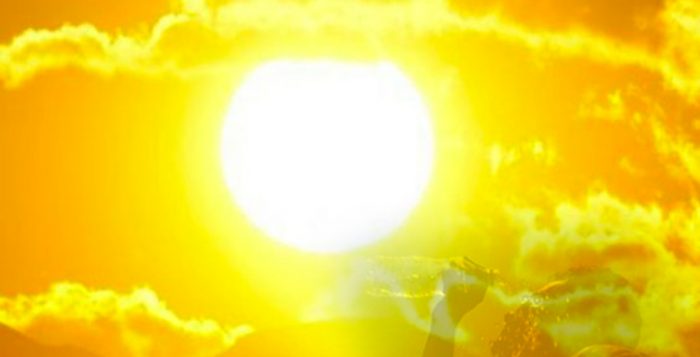 The people of Sindh are likely to experience another wave of extreme heat for the third consecutive year – albeit 2 months earlier than in previous years –  as the mercury surged to unseasonably high temperatures on Monday, April 10, 2017.
The Met Office reported that Karachi would experience hot to very hot weather on Tuesday (today) and the maximum temperature would range at 42°C, with humidity, and a "real feel" averaging in at 44°C.    In view of the forecast, the mayor of Karachi announced setting up 12 centers in the city's hospitals for heatstroke patients and the Provincial Disaster Management Authority (PDMA) is spearheading contingency plans across Sindh.
In other parts of the province, Sukkur, at 46°C, as well as Hyderabad and Nawabshah at 45°C are recorded among the hottest places in Sindh today.   Government officials fear that the coming three days would be highly critical and have ordered all hospitals across the province to be on high alert.
Weather forecasts for the coming 10 days indicate that temperatures are expected to soar even higher. In districts Tharparkar and Umerkot of Sindh, expected temperatures will be 44-45°C from the 12th through the 16th, accelerating to 47°C from the 17th through the 19th. Temperatures in Shaheed Benazirabad District (formerly Nawabshah) are predicted to increase to 45- 46°C from the 11th through the 14th, rising to 46 – 47°C from 15th through the 19th. Temperatures are predicted to begin to decrease steadily from the 20th through the rest of April.
When the human body's core temperature exceeds 40 degrees Celsius it becomes very difficult for the body to cool itself.  This can lead to heat exhaustion, heat stroke — and often even death.   Young children, the elderly, persons with pre-existing conditions such as heart disease and diabetes, and, persons working outdoors are particularly vulnerable to heatstroke.  Women are more susceptible than men, and the obese are also more susceptible to heat exhaustion and heat stroke.   Contrary to popular belief, electric fans are more harmful than do good during periods of extreme heat, as blowing hot air decreases the body's ability to cool itself.
A severe heat wave with temperatures as high as 49 °C (120 °F) struck southern Pakistan in June 2015, resulting in the deaths of more than 1,000 people from dehydration and heat stroke, mostly in Sindh province and its capital city, Karachi.  The heatwave also struck the same region in 2016; however, due to good coordination and anticipatory response, mitigation measures and awareness raising campaigns, few human lives were lost.
Community World Service Asia Response:
Community World Service is closely monitoring the situation through close contact with the local authorities and will react accordingly. Community World Service Asia provided preventive and curative support to people affected or at-risk of the heatwaves in 2015 and 2016.
Contacts:
Karen Janjua
Senior Program Advisor
Regional Programs and Resource Mobilization
Email: karen.janjua@communityworldservice.asia
Tel: +92 51 230 7484
Palwashay Arbab
Head of Communications
Email: palwashay.arbab@communityworldservice.asia
Tel: +92 42 3586 5338
Sources:
www.tribune.com.pk
www.dawn.com
www.accuweather.com/en/pk/pakistan-weather