Thirteen-year-old Luqman looks outside his window, their house surrounded by up to 10 feet of contaminated water at all sides. Luqman is the only boy in a house full of women in a far corner of a deserted village deep in flood water. The only way to access the house is in a boat that costs PKR 50 for one person, one way, from the main road. He must take care of his mother, his younger siblings, his aunts and grandmother who have been asked to stay in their flood-hit house to safeguard the honour of their Baloch family. The older men of the house have evacuated to safer grounds and in make-shift shelters on the canal banks and roadside in search of relief and in-kind assistance.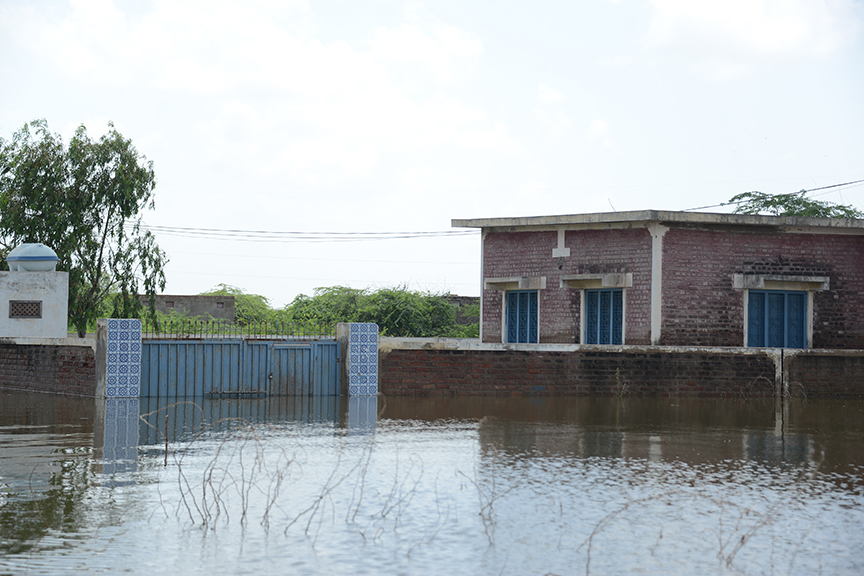 Luqman was a regular student at the Public Boys Schools in their neighbourhood in village Sayandad Alyari of Jhudo district, Sindh. He was studying in Grade 6 and was very proud of his academic accomplishments so far. Excitedly, he took out his last report card and showed it to us with gleaming eyes. Since monsoon rains hit Jhudo district in early June, the public school in their village has been shut down for two months now.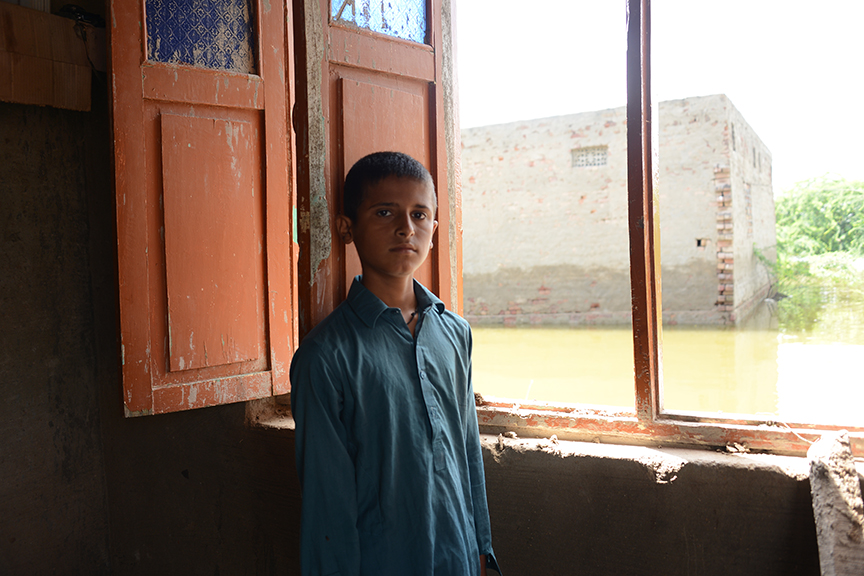 Missing his school days, his friends and even the homework he got, Luqman is growing more and more tired and frustrated in his house. He has no one to play with. All of his friends and relatives from the village have evacuated to the roadside while he is stuck in the water-guarded house. His mother and grandmother do not allow him to wander off outside the premises due to a growing number of snakes in the water around and a high probability of skin infections caused mainly from water contamination. Many children and people from their village are falling sick and catching skin infections.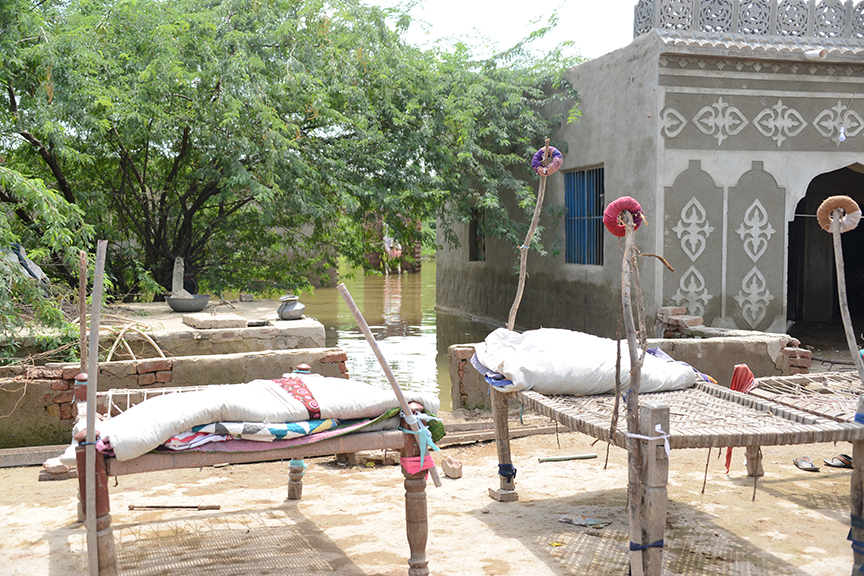 Every day, Luqman hopes that somehow miraculously the water level around their house and in their village would go down and things would get back to normal. He wished to have a hot, scrumptious meal – with fresh roti and fully cooked, delicious curry or vegetables. He was only eating half-cooked meals which did not taste that great these days. The water that they use in cooking is dirty and they do not have enough fuel or fire wood to prepare meals properly. This is the reality that Luqman and many other flood-affected children are surviving on a day to day basis.