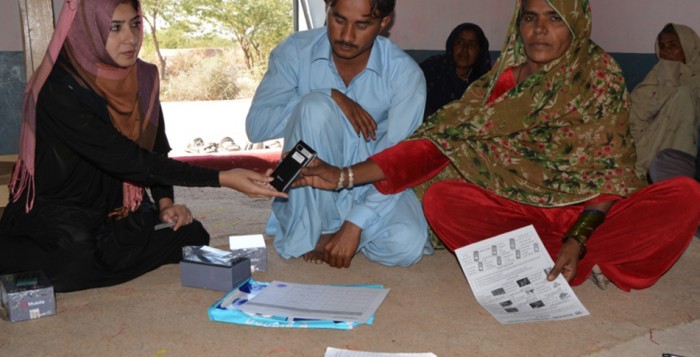 Community World Service Asia is pleased to announce the launch of an exciting pilot scheme to strengthen our monitoring process.  Starting with two of our projects which are being implemented in rural Sindh, Pakistan, the Frontline SMS system is being introduced to engage our stakeholders in our monitoring.
Project participants, including members of local steering committees, community gender activists and lead members of our Women's Enterprise Groups have been provided with mobile phones and a credit allowance of PKR 100 (approx. US$ 1) a month to report activities directly and instantly to the field team.
The award-winning system assigns numbered codes from 1 to 9 to different activities or incidents.  Steering committee members, for example, can report the absence of a teacher by simply sending a text message with the number 3; gender activists can report that they have held a household meeting by texting the number 4; and the sales and marketing agents of Women's Enterprise Groups can report that they have received an order by sending the number 7.
Crucially, the system enables people with low levels of literacy to be included and communicate instantly with the team.  Community World Service Asia looks forward to using this innovative application of technology to further empower our project participants by involving them in this important part of monitoring.