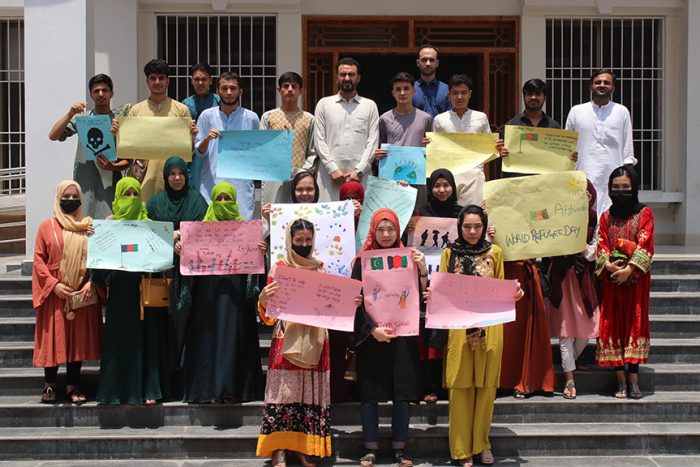 A celebration of the strength and resilience of Afghan refugee communities
World Refugee Day 2023
Community World Service Asia, in collaboration with the University of Peshawar, hosted an event themed "Hope Away from Home" to celebrate World Refugee Day with Afghan Refugees living in Peshawar, Pakistan. Organised at the Digital Learning Centre, recently inaugurated at the university, the event served as a heartfelt tribute to the courage, resilience, and unwavering hope exhibited by uprooted communities, deprived of their own homes and livelihoods due to conflict and oppression.
Amid an atmosphere of unity and solidarity, Afghan refugees gathered at the university to share their inspiring stories, meet communities with similar experiences and celebrate their survival through fun-filled activities, affirming the hope they embody in the face of all adversity.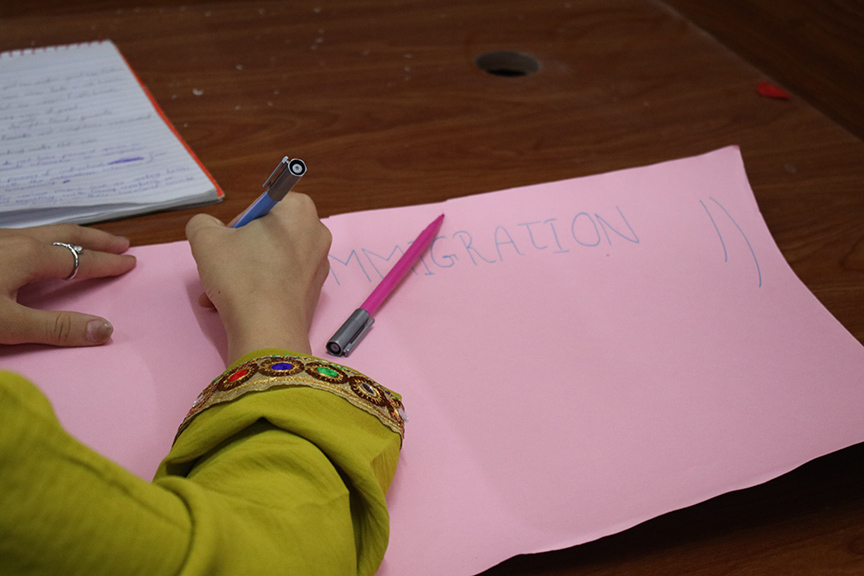 Storytelling Charts – Symbolizing Resilience: Through storytelling charts, meticulously crafted by Afghan refugee communities, accounts of turmoil of war, conflict, and personal journeys were exhibited. These visual representations served as reminders of the strength and determination inherent in their pursuit of safety and a brighter future.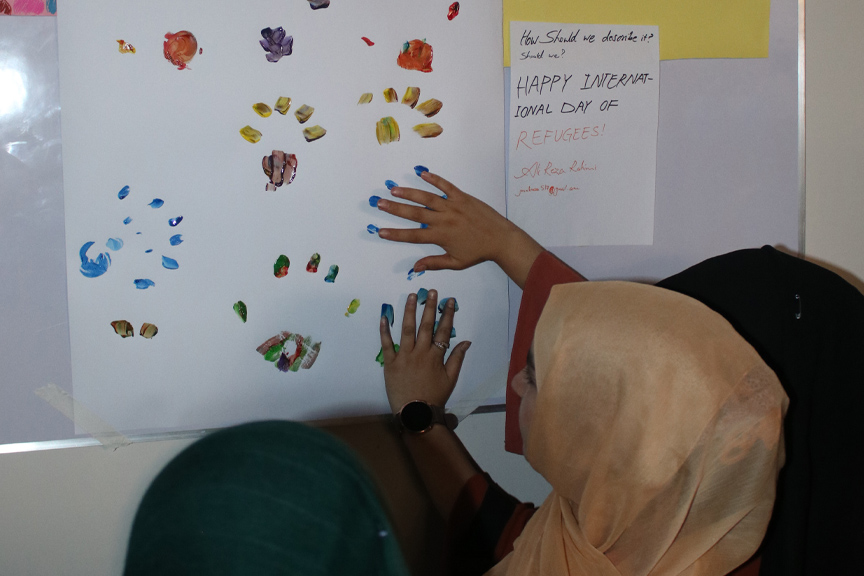 Voices of Peace – Slogans for Unity: Among heartfelt conversations, participants cheered each other and passionately shared slogans of peace. Their thoughtful expressions emphasised their collective yearning for harmony, while also highlighting their shared responsibility to build bridges of understanding and compassion. "In the face of adversity, we raise our voices not in anger or despair but in pursuit of peace. Together, we can create a world where no one is forced to leave their home," shared Yaqoob, Afghan Refugee and student in University of Peshawar.
Cultural Exchange – Embracing Diversity: Celebrations at the event fostered an atmosphere of cultural exchange, enabling participants to learn from one another and rejoicing their diverse heritages. Afghan refugees and other attendees including students, faculty members and CWSA staff engaged in discussions on language, food, and traditional attire to deepen their understanding of different cultures and shaped connections based on shared experiences. "The discussions reminded us that our differences should be celebrated, for it is through embracing diversity that we truly understand the essence of humanity," said Fozia, Afghan Refugee and student at University of Peshawar.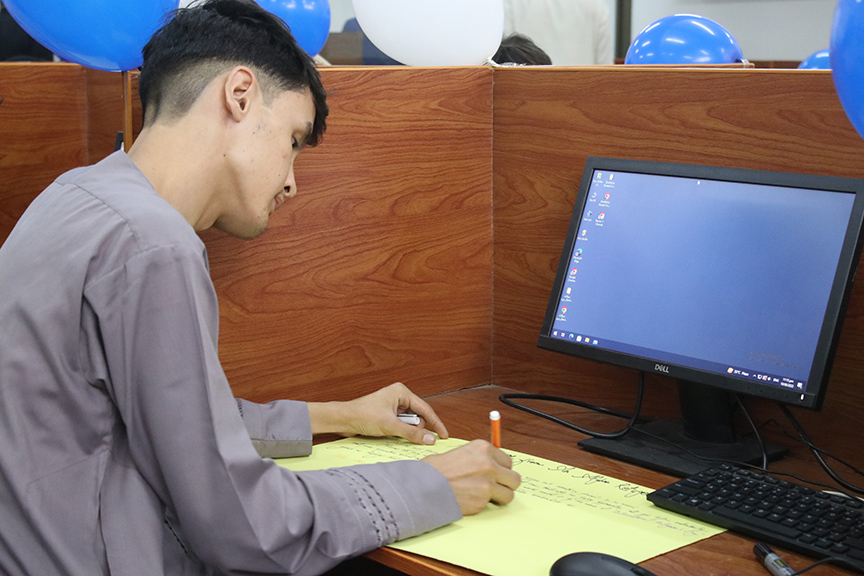 Artistic Expressions – Painting a Path towards Hope: An art stall on painting, drawing and writing quotes was set up to give participants a platform to express their optimisms and dreams creatively. These innovative activities served as a medium to convey the longing for a world rooted in compassion, where refugees are embraced and given the opportunity to rebuild their lives. "With each stroke of my brush, I painted a picture of hope, envisioning a future where every displaced person, be it an Afghan refugee or a refugee of some other nationality finds solace and the warmth of a new home," stated Nimra, Afghan Refugee and student in University of Peshawar.
With a record number of people forced to flee their homes, the international community must work together to give refugees a hope for a better future and more opportunities while they are away from home. The World Refugee Day 2023 event celebrated at the University of Peshawar, showcased the resilience of Afghan refugees – adults, youth and children alike. Through their personal stories, artistic expressions, and passionate discussions, they exemplified their unconquerable spirit that transcends borders and defines their experiences. The day concluded with a joint singing of the Afghan national anthem, representing the refugees' pride in their homeland. As the world commemorates this international day, let us remember their journeys, honour their strength and their unique identities, and work together to create a more inclusive and compassionate world, where hope truly knows no boundaries.
---
Digital Learning Centre (DLC), established with support of PWS&D, provides basic computer courses and equip students including Afghan refugee students with the continuation of their higher education.