For development and humanitarian interventions to be effective, they must meet the needs of affected populations, and must be implemented in ways that ensure the accountability of humanitarian actors towards communities they aim to serve. To do so, Community World Service Asia believes in strengthening the Quality and Accountability (Q&A) mechanisms at an organizational level by effectively investing in building and enhancing the capacities of staff and partners.
To address the capacity needs and equip staff with the most updated information and relevant skill required for effective implementation of projects and engagement with stakeholders, CWSA organized a series of internal trainings for staff members in the last quarter of 2019.
Trainings on 'Do No Harm', 'Gender Inclusion in Emergencies', Effective Communication through Transactional Analysis(TA)', and 'Leadership and Teambuilding' were participated by forty-eight staff members in Umerkot, Sindh province.  These trainings were facilitated by Moazzam Ali and  Sohail Muhammad who are both consultants with CWSA and carry decades of experience on organizational management, development programs and leadership.
In October the training on Gender Inclusion took place which focused on teaching participants the minimum standards required for gender inclusion and protection in different emergencies; its forms; and strategies for prevention of gender inequality during emergencies. In the same month, a daylong session on Do No Harm was conducted. Participants were introduced to the concept and background of Do No Harm and learnt about the sources of tension; "dividers" and local capacities for peace "connectors", in the communities. Staff members were sensitized on how to respond to negative feedback and complaints from the affected communities they work with. The Do No Harm framework and its application in projects' activities and events was also thoroughly explained to participants during this session.
Interactive and activity-based trainings on 'Staff Professional Development', 'Effective Communication through Transactional Analysis (TA)' and Leadership Skills and Team Building Strategies were conducted in November for the same project teams in Umerkot.
Participants' Experience: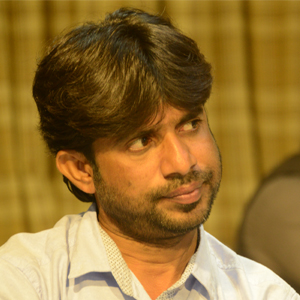 "The participatory approach carried out during the sessions encouraged us to participate actively throughout. We took grave interest in group exercises and shared our learnings and experiences with new staff."
Mir Hassan, Agriculture Officer
Disaster Risk Reduction/Food Security Project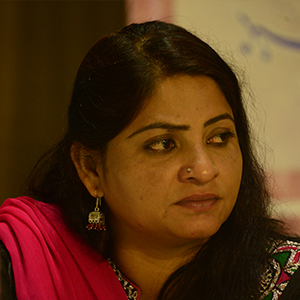 "The training on "Gender Inclusion in Emergencies" was very informative and I learned a lot of new things in relation to Disaster Management in emergencies. The session provided information on gender equality and equity, gender sensitivity approaches in disaster management. The methodology applied during the session made it easy for us to understand and implement the learnings in our working environment."
Shama Shano, Community Mobilizer
Disaster Risk Reduction/Food Security Project