Home
Featured
Newsroom
Community World Service Asia & Social Welfare Department – Khyber Pakhtunkwa collaborate...
Community World Service Asia & Social Welfare Department – Khyber Pakhtunkwa collaborate on joint capacity building interventions for youth and the national aid sector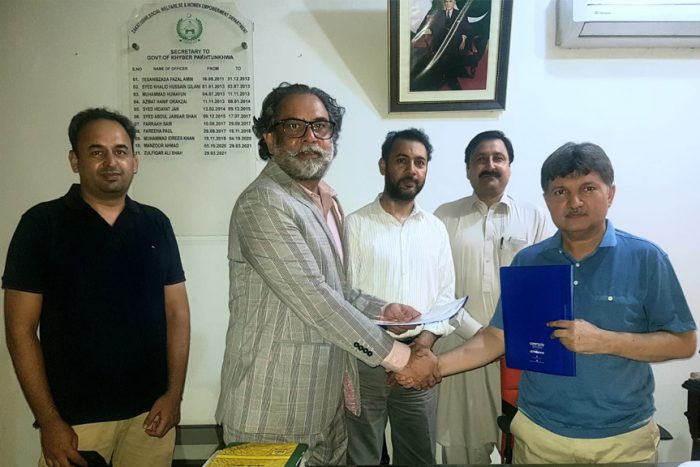 At Community World Service Asia, we strongly believe in forming partnerships and collaborating with key stakeholders, including national governments to reach a common humanitarian and development goal. To further strengthen this mandate, Community World Service Asia and the Social Welfare Department (SWD) of Khyber Pakhtunkwa province have signed a Memorandum of Understanding (MoU) to collaborate on building mechanisms for institutional strengthening and work jointly in areas of capacity enhancement of their staff and the NGOs registered under SWD. The partnership aims to raise awareness on compliances and challenges that are faced under SWD's ambit, to jointly organise relevant activities and to mobilise sufficient resources to conduct and implement shared assignments and campaigns.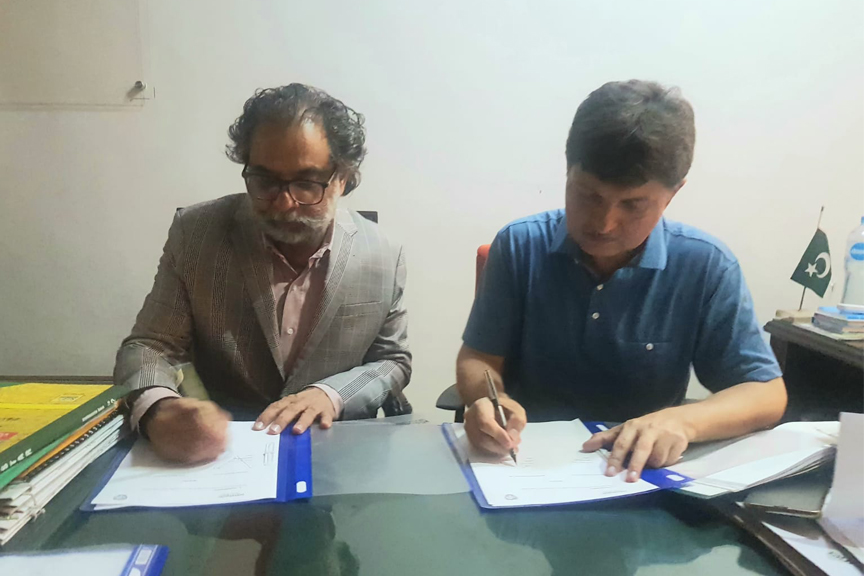 Zulfiqar Ali Shah, Secretary Social Welfare Department – KPK and Farrukh Marvin Parvez, Regional Director – CWSA, signed the MoU that marks the beginning of many collaborations on organising thematic training workshop, sessions and short courses for young professionals that the SWD and associated NGOs have been agreed upon.
The Social Welfare Department of KPK plays a pivotal role in the field of development, particularly in favour of the most marginalised communities in Pakistan. CWSA's technical expertise in project management and capacity building will effectively contribute towards SWD's goals of eradicating poverty, rehabilitating people with disabilities, and developing schemes and programmes to meet the most urgent social needs.