Home
Newsroom
Stories
Breaking ancient gender-discriminatory traditions through awareness on Sindh Hindu Marriage Act 2016...
Breaking ancient gender-discriminatory traditions through awareness on Sindh Hindu Marriage Act 2016 and its compliance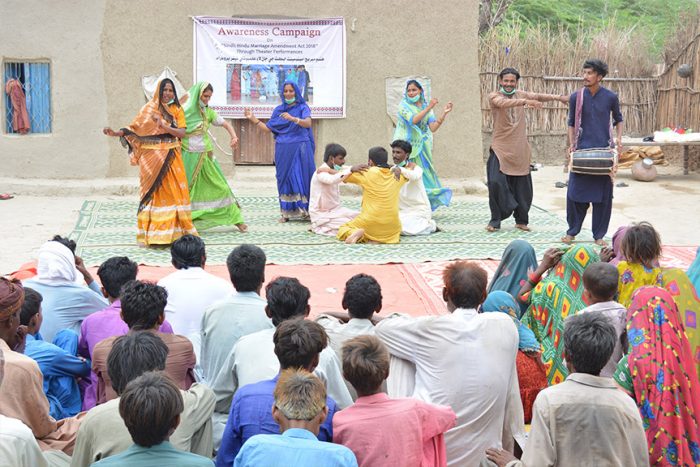 The National Database Registration Authority (NADRA) in Pakistan appoints a national identification number, verified through its system, to every citizen in the country. NADRA also maintains a family database of each individual based on marriage registrations. However, many segments of the population remain unregistered on the system due to a number of reasons, mostly unawareness thereof. Of these, women from marginalised communities are among the majority due to a lack of marriage registrations, especially in rural areas and communities.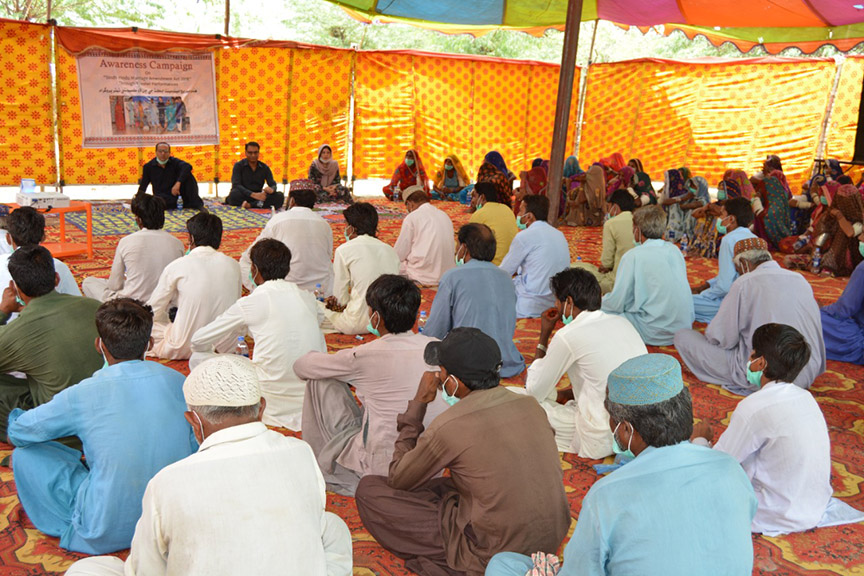 Until very recently, Hindu marriages in Pakistan were not recognised in the national legal system and in fact predominantly relied on ancient customs and traditions. Child marriages have also been extremely common among low caste Hindu communities which also made marriage registrations impossible. Since a majority of Hindu marriages were not registered in the national database, most Hindu families were denied access to basic rights and often landed in a handful of legal complications.
In 2016, the Sindh government passed a progressive law that recognised Hindu Marriages in the national legal system but the lack of capacity of provincial and district level government in imposing the law lead to very low numbers of Hindu marriages being recorded or certified. In fact, many communities remained uninformed of the existence of the new legislation and largely unaware of how it would impact their life.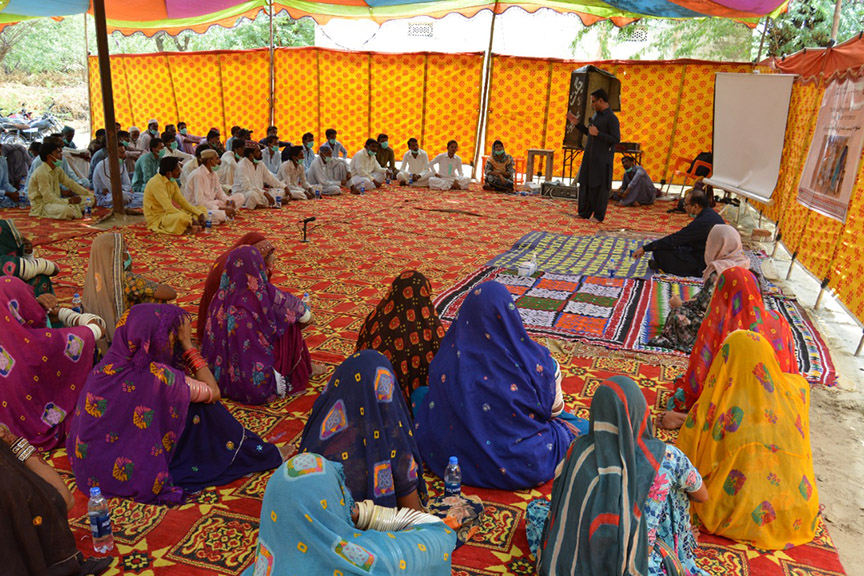 Parwati, a 30-year-old member of the Bheel[1] community in Umerkot, became a widow more than 5 years ago and had always assumed that the law prevented her from remarrying. Her views were shaped through the life-long traditions of her community which only allowed women to marry once.
Recently Parwati learned that some of her community's practises were in violation of national law, and she is in fact free to remarry if she would like. She learned this during a stage performance hosted in her village under Community World Service Asia's project focused on raising awareness among rural and marginalised communities in Umerkot on the Sindh Hindu Marriage Act 2016 and promoting its compliance.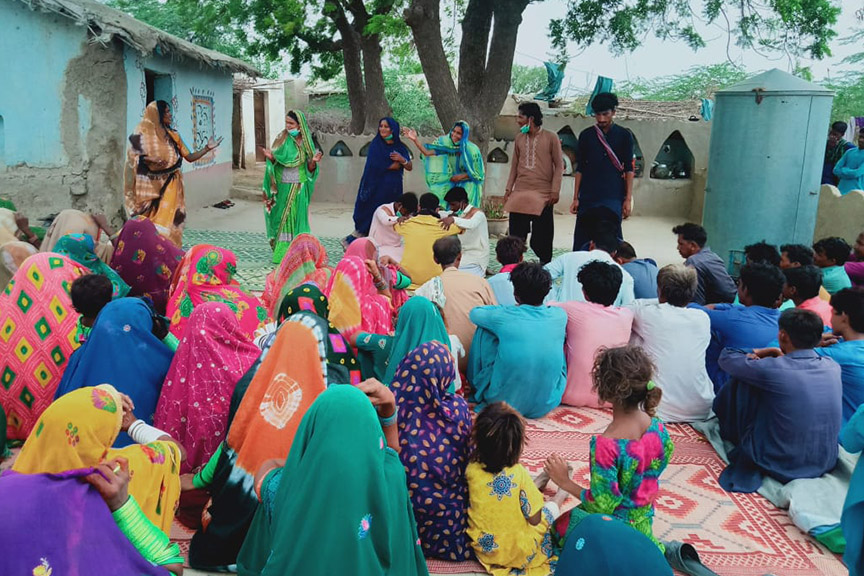 In Hindu culture, if an errant spouse would remarry, he could easily forsake his first family and in the absence of legal protection, the first wife and children had no legal remedy. Thus, the family could not seek financial help since they lacked documentation proving their family status. Property conflicts also arose as a result of no registration.
The vulnerability of Hindu women to forced conversions and forced marriages to other religious groups or criminals had become a serious consequence of unregistered marriages. Families had no means of verifying and women forced to convert had no means of proving their marital status.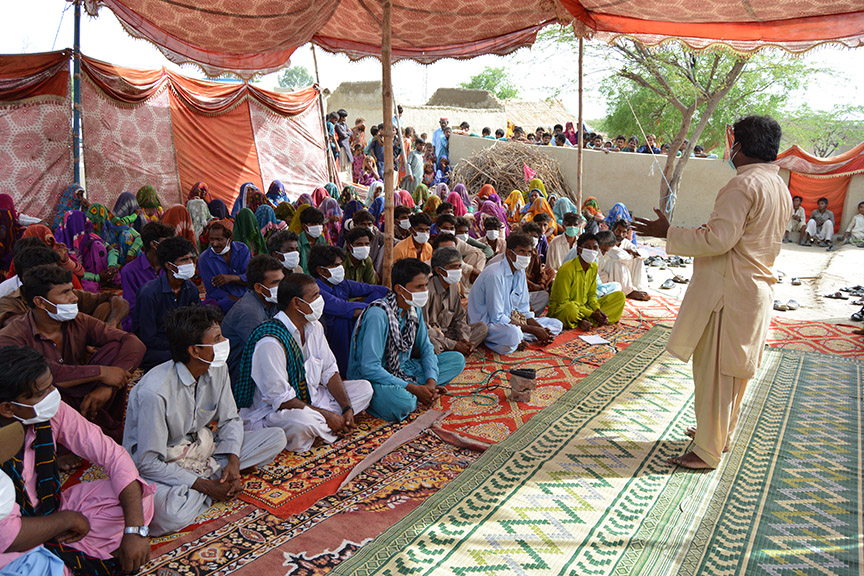 Community World Service Asia (CWSA) has been working with local governments since 2018 through its SLE project[2] to help government bodies enhance their capacity on legalising Hindu marriages and identifying appropriate measures to impose the law. Through the project, secretaries of Union Councils (Local structures of local government) have been made aware and trained on the process of recording and certifying Hindu marriages among other legal processes. CWSA also developed and implemented a behaviour change communication campaign together with the local communities to raise community awareness on the 2016 Act and convince people to  voluntarily follow its varied limitations.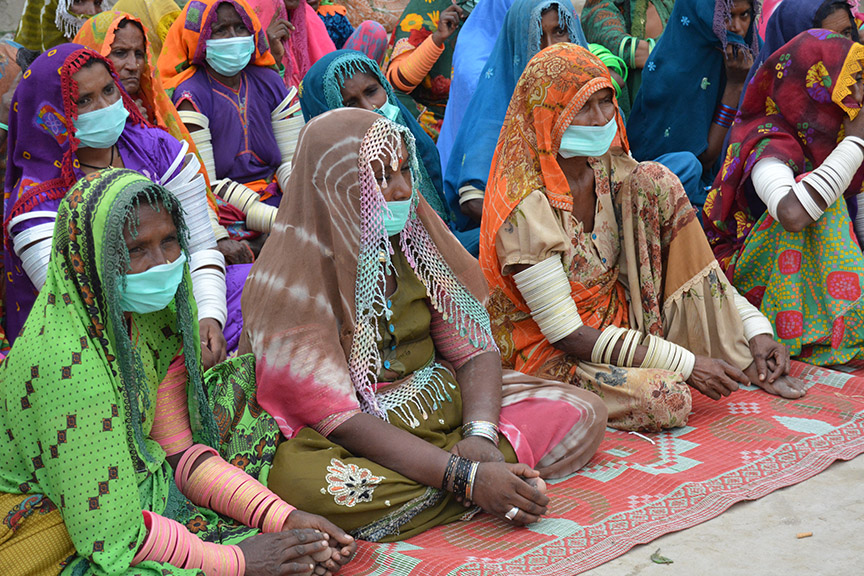 Since most of the low-caste Hindu communities live in remote villages of Sindh, they do not have much access to contemporary or digital media, therefore theatre plays were identified as a suitable awareness raising tool under CWSA's project. Theatrical performances have been an important component of many religious festivals in the area and have a significant impact on the local communities.
The performances primarily focused on sharing information and raising awareness on the Sindh Hindu Marriage Act 2016 and drew huge crowds of villagers who actively participated in the plays. Because these events were built on the Interactive Theatre concept, individuals engaged in the plays as active participants. Interactive Theatre physically and verbally tears down the barrier between the performer and the audience, allowing audiences to engage in actively with performers and even act as actors and directors, steering the storyline of the play in new directions.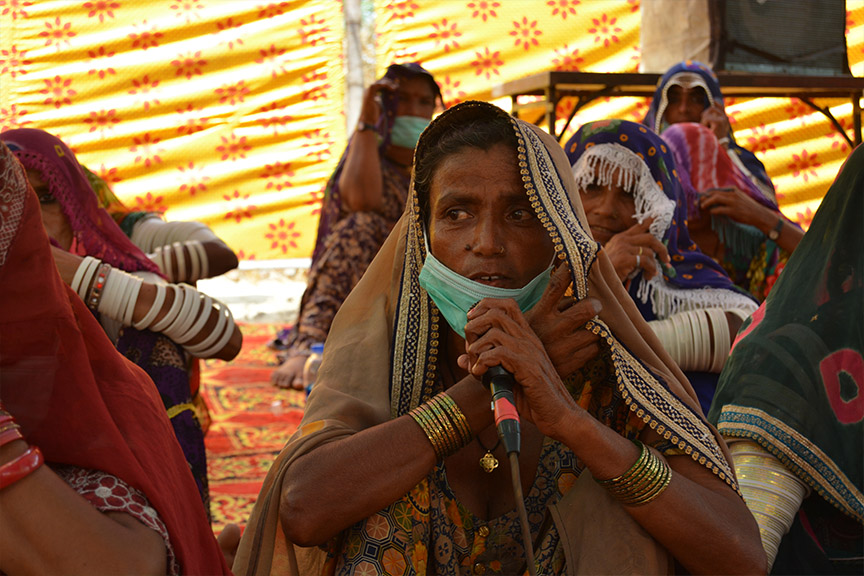 "The messages in the theatre opened my eyes and allowed me to realise things I hadn't known before," says Marwa, a 38-year-old community member. "I was so young when I got married that I couldn't grasp what marriage was all about."
"I was expected to do all of the work that an adult woman is expected to do, even though I was a child. I had to fetch water from a well, which was a kilometre away. My pitcher would sometimes fall and break often during this process, which used to frustrate my mother-in-law," she explained.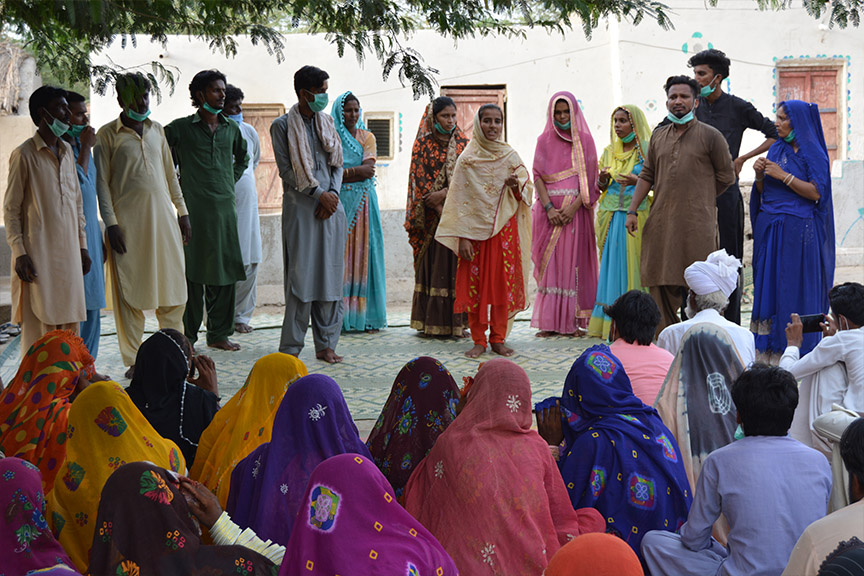 Marwa vowed not to wed off her own daughters at a young age after watching the play. "My girls have no intention of marrying young. In fact, I will do all that is in my power to ensure that no girl in my village marries before she reaches adulthood," she emphasized.
Many women have also discovered that marriage is not an insurmountable prison. "Because we did not know it was possible to divorce a husband, there has never been a divorce in our community. Many women now have an option to leave their violent marriages, if need be," says Sodhi, a 45-year-old community member, living in a remote village of Umerkot.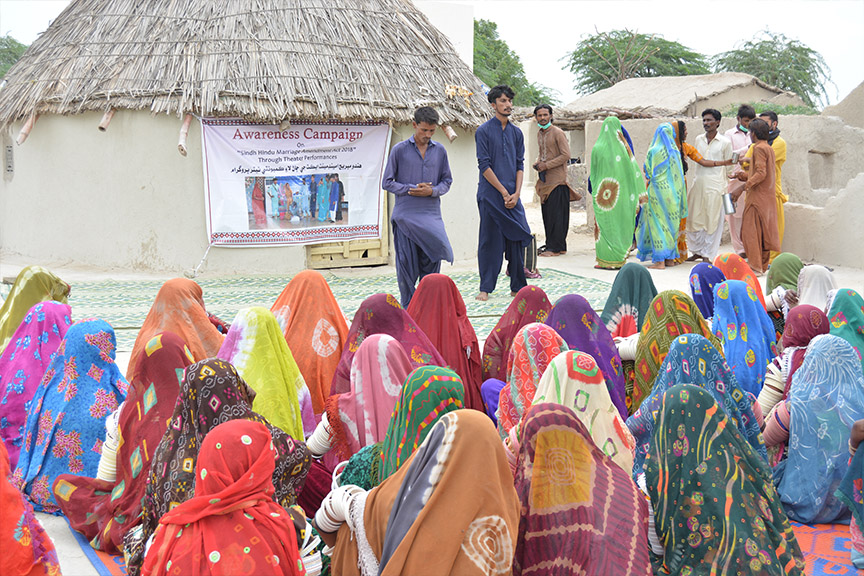 The plays in Umerkot were all performed and written by a local theatrical company called Purbhat, all members of which are in fact from the same local villages. The members have been trained under the project with CWSA and have built and increased their understanding on the Sindh Hindu Marriage Act 2016 through various sessions and trainings prior to the plays. These young men and women have become local celebrities in their communities as a result of their brilliant performances at the plays. Their newfound prominence has given them the ability to act as effective change agents. Marbat, a twenty-year-old theatre star is well-known in many local communities and is using her hard-won popularity to empower other young women. "By joining the theatre, I broke a taboo. Girls now see me as a role model. They do not wish to marry when they are young. Instead, they want to learn and make something of themselves," she explains.
---
[1] A minority community among the Hindu population in Umerkot
[2] Social and Legal Equality for Marginalized Minority Communities