Home
Featured
Newsroom
Awareness raising among impoverished communities on reducing Coronavirus risks
Awareness raising among impoverished communities on reducing Coronavirus risks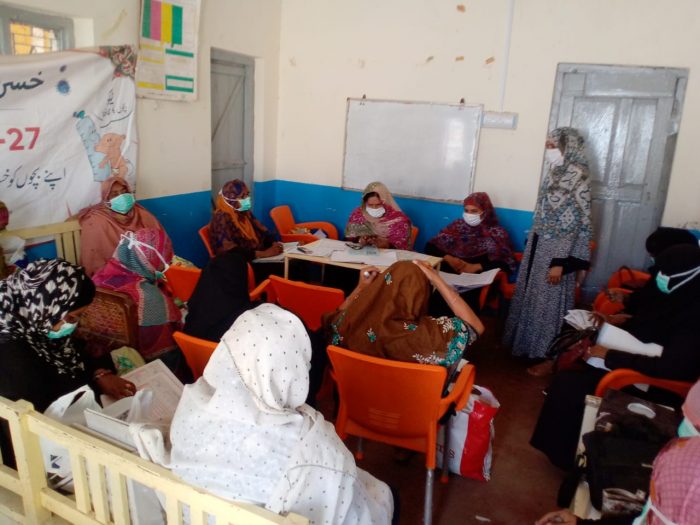 Community World Service Asia's (CWSA) Health and Livelihood program teams initiated awareness sessions on prevention and safety from Coronaviruses 19 for the communities that they work with in the region. These sessions were planned and conducted in coordination with local government health departments, community Health Management and Village Health committees
Citing the COVID-19 pandemic around the world, the health teams are raising awareness as part of a larger effort to drive social change and prevent the further spread of the virus in the countries. The health sessions on coronavirus focused on limiting movement, avoiding small or large gatherings and maintaining hygiene and good sanitation. The teams ensured to use informational educational material translated in local languages and delivered the sessions, in local languages too. Communities were thoroughly sensitized on the signs and symptoms of the COVID – 19 and the precautionary measures to be taken individually and as communities.
Children, woman and families were particularly advised on the safest and most thorough ways of washing hands with soap and use of alcohol-based washes and sanitizers and the need to wear masks and staying home and away from all public contact and travel.
A total of thirty-two awareness sessions with staff, health workers and communities have been conducted by CWSA's program teams so far.