ACT appeal supports affected families with immediate cash support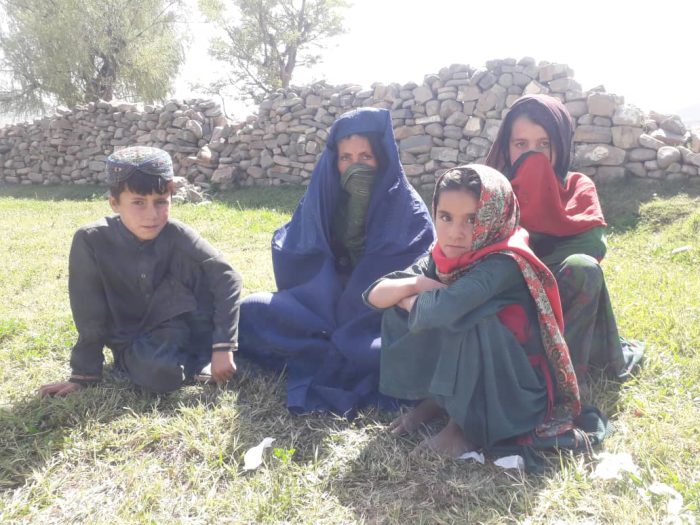 Earthquake survivors in Afghanistan struggle to make ends meet
Rafia is one among thousands of Afghan women affected by the deadly earthquake that hit the country in June (2022). A widow since seven years and resident of Turkhil village, Rafia has been a single mother, raising her three children all her own. "My husband died in 2015. Since then, it's been my children and I only. My husband had a grocery shop in the local market and earned a simple living. I never had to work when he was with us. Since his death, I have been working in the agriculture field weeding, irrigating and harvesting in seasonal months. I earn a meagre income of AFN 1500 (Approx. USD 17) every month. During the winters, some of our neighbours would support us with giving us leftover food and used clothes."
Rafia's only asset, their two-room house came crashing down in the earthquake last year. "My son was injured and we lost our house and the few belongings we owned. I moved in with my father, who was already taking care of his family of fifteen members." Her father collected wood from the mountains and sold them in the local market to earn AFN 3500 (Approx. USD 40) per month.
Since the earthquake had damaged many of the agricultural fields and infrastructure in the area, Rafia could not even continue working and earning a livelihood as she once did. The little land that was left to cultivate was also left barren since the communities had no means to invest after being hit by the earthquake. "I was not able to provide for my children and this thought kept me awake most of the nights."
Under ACT's Rapid Response Fund, Community World Service Asia started supporting earthquake affected families in Afghanistan with cash assistance. Three hundred affected families are provided USD 80, in three tranches in Paktika province. The cash support is enabling families to purchase food and address urgent medical needs. Thirty-eight year old, Rafia, started receiving this cash assistance since September and rushed to the local store to buy food items as soon as she got it.
"I bought wheat flour, cooking oil, beans, sugar and fresh vegetables. It was after the support that my children started to eat proper meals three times a day. Fortunately, they are able to get some nutrition now after so many months of barely eating. I have set aside some money for the treatment of my injured son once he is checked in the health centre which I will be visiting soon."
Earthquakes and landslides cause massive damage in Afghanistan's northern and rural belts where there is minimal infrastructure and houses are poorly constructed. There are no housing or construction regulations here. "We didn't have enough people and facilities before the earthquake, and now the earthquake has ruined the little we had," said Rafia. The earthquake destroyed critical infrastructure in Paktika– including homes, health facilities, schools and water networks.