Women in Afghanistan cut off from basic health and maternal care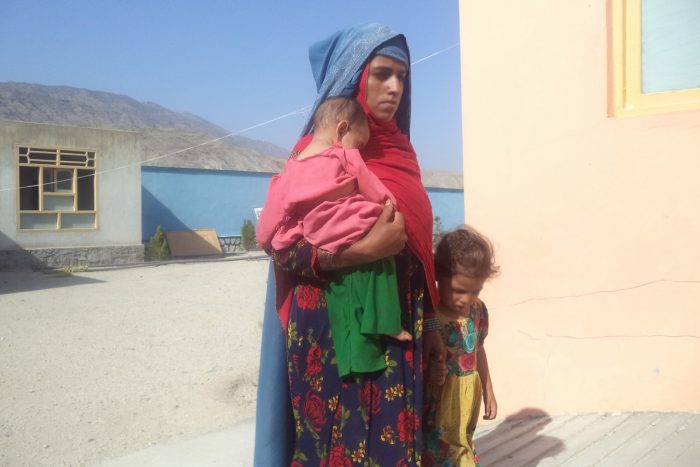 Parisa, 37, a mother of five children, was registered at the Badiulabad Health Centre in April 2021, as she was expecting her sixth child. "The Community Health Worker (CHW) examined me during her visit to my village, Khuwara, and advised me to visit CWSA's health centre in Alingar for Antenatal care. At the health centre, the midwife also advised me on how to improve my diet and increase the intake of more nutrients. Sadly, I only had access to such vital MNCH for three months, up until my second trimester, as the health centre was forced to close down due to escalating conflict in the area."
This last year has been particularly challenging for Parisa and her family. Her husband, Delawar, lost his job as work opportunities drastically reduced during COVID-19. As a masonry worker, Delawar would go to Pakistan and Iran to take short-term assignments and earn a livelihood. However, due to travel limitations, he had to stay at home for the entire year without any income. The family supplemented their income by selling wood and dairy products produced by their livestock.
As the conflicts in Alingar district intensified, technical and medical personnel started fleeing the country to settle their families and loved ones in safer places. A big number of employees in the HFⁱ progressively reduced. Most of the organisations supporting the facility also began to withdraw their support and left the country due to the insure environment. This left the HF without any technical and financial assistance, and depleted resources leading to the total shutdown of the HF in August 2021. Parisa and her family were devasted to hear of this, as the HF was their only source of medical and health care. 
"One night in August, I did not feel well and my labour pains started. Despite knowing that the HF is closed, we still walked 45 minutes to the HF in hope of finding some medical help but it was only in vain. We returned home helpless. There was nobody to help me through my delivery except my mother-in-law. The midwife who worked in the HF lived 15 kilometres away but we were not sure if she was still there as many families left their homes and villages in search of safe places amid the conflict. Other health facilities were far from home and the country's unstable conditions led to the closure of many facilities including public transport. It was a painful and difficult time for me and our family," shared Parisa.
After hours of painful labour, Parisa gave birth to a baby girl at home with the help of her mother-in-law. With no proper or sterilised equipment available, Parisa's mother-in-law used whatever she could get hold of to help with the birthing; mostly unsterilized utensils including a kitchen knife, bedsheets and cloth. "There were no Traditional Birth Attendants (TBA) available in our area at the time. My mother-in-law helped me during the delivery in whichever way she could. I was malnourished and so was my new-born. My little girl fell ill the next day. She was very weak and suffered from a tetanus disease. I had not fully recovered either. The health facilities were closed and we had nowhere to take her for treatment. After three days, my new-born daughter passed away."
Under stably Parisa suffered from mental as well as physical trauma after the painful labour, post-partum complications and the tragic loss that followed after. "I lost my baby. If the health facility was operational, my delivery would not have been so painful and my baby would have been treated in time as well." Parisa and her family continue to live in their home at Alingar. 
Decades of conflict and poverty in a deeply patriarchal country have made access to basic maternal and neonatal healthcare a struggle for Afghan women. With the shutdown of health care institutions and inadequate medica resources, many mothers like Parisa and their children are unable to receive essential healthcare. According to a 2018 study by the KIT Royal Tropical Institute, based in the Netherlands, 40 percent of Afghan women give birth at home and 60 percent have no postnatal care. The statistics are worse in the south, the region most affected by years of conflict, with clinics located often too far from remote villages that require expensive travel through dangerous areas.
---
ⁱ Health Facility