Home
Newsroom
Stories
'We Have Nothing' say earthquake survivors hit in remote villages of Afghanistan
'We Have Nothing' say earthquake survivors hit in remote villages of Afghanistan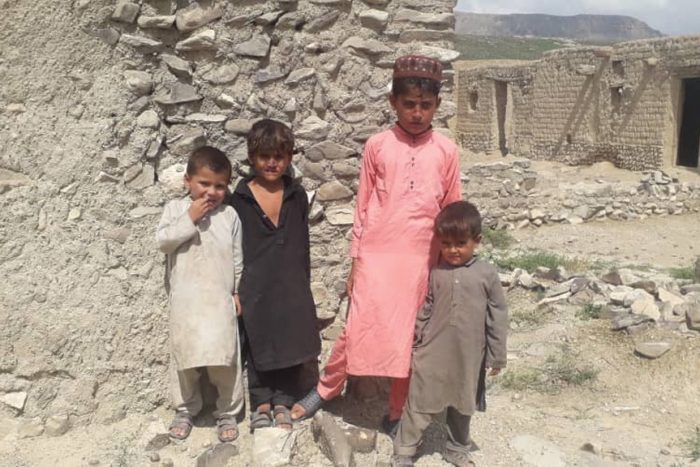 Mother of four beautiful children, Zareefa, is the sole breadwinner for her family. Three years ago, she lost her husband in a violent internal conflict at her village named Archa1. "I had to work most of the hours in the day to make ends meet. I was already working as a tailor to support my husband. After his death, I had to take tailoring orders to earn more money. I am still unable to make ends meet."
With the economy in ruins and aid in short supply, earthquake survivors in this remote stretch of eastern Afghanistan wonder what their next move could be. As dawn broke over Zareefa's village a day after the earthquake struck, she desperately dug through the rubble that was left of her house to find the sewing machine that was a source of livelihood for the family. Beneath the piles of wood and dust, she finally found her broken sewing machine. "The machine was completely damaged. We have nothing now."
Most families in the quaint little village of Archa depended primarily on livestock, small-scale farming or daily wage jobs in nearby towns for livelihood. Income was low and most of the people lived below the poverty level but they were content in their life. There was no school in Archa and children here were mostly engaged with helping their families earn a living or with household errands. Parents hesitated to send their children to schools in neighboring villages due to cultural and safety constraints. The earthquake made things worse for the people of Archa. It exacerbated the devastating economic and humanitarian crisis in Afghanistan. With many affected communities injured, left homeless, they were unable to afford travel for healthcare or for income opportunities. Education for children was already on the back burner.
Like many other affected families in Archa, Zareefa made a temporary shelter in a tent outside her totally damaged house. This is where her children and she called home now. All of their belongings are still buried in the rubble. "We barely have food to eat three times a day. Other villagers cannot help as they themselves are suffering from the damages by the earthquake. Community World Service Asia's emergency relief project has come as a blessing to my family."
Zareefa is a project participant under Community World Service Asia and Diakonie Katastrophenhilfe's emergency relief project initiated in August 2022. Through this initiative, she will receive USD 80 for three consecutive months. This cash assistance will help Zareefa's family increase their immediate consumption of food and meet other essential needs.
---
1 Located in Barmal district of Paktika province