Upholding Humanitarian Standards: A bridge between theory and practice – Identifying specific issues and exploring their resolutions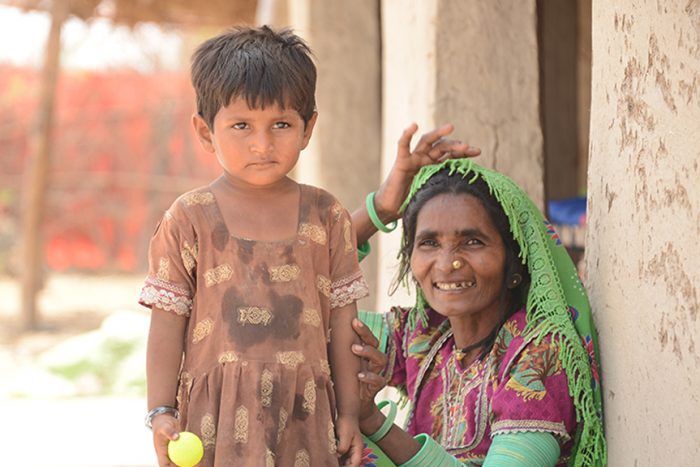 Follow the Learning Journey on Quality, Accountability and Safeguarding
Virtual Learning Session I: LEARN
Virtual Learning Session II: UPDATE
Virtual Learning Session III: PANEL
The fourth Virtual Learning Session, as part of the Learning Journey on Quality, Accountability and Safeguarding, was conducted on February 10, 2022. The session, designed and facilitated by Sylvie Robert, gave participants an opportunity to initiate bilateral work, through digging into concrete and focused aspects for improvement and upholding quality and accountability standards.
What can be done practically and how?
"This session will focus on how we will design our improvement plans. Additional coaching support will be provided to those individuals or organisations who are willing to receive it. The coaching will aim at designing and/or refining the improvement plans of the concerned organisation and monitor its implementation. In the group activity today, you will discuss how you wish to do this, which mechanisms need to be adopted or improved and what actions and activities will take place," shared Sylvie. The improvement plans will be shared with concerned management and organisations to ensure coherency through their implementation.
38 humanitarian and development practitioners from Asia, Africa and the Middle East participated in the 4th Virtual Learning Session 'CLINIC'.
Establishing concrete strategies to put the Standards into ACTION!
Key Take-Aways
"It is critical to come up with practical measures to set the standards in countries facing comparable challenges to Syria, since there are technological challenges such as shortage of energy, internet access, telephone and other restricted resources.

Additionally, tangible ways to assist individuals on the ground living in restrictive environments must be identified, where the humanitarian mission may conflict with culture. Individuals' personal status is affected by these contradictory conditions, necessitating psychological assistance.

Techniques for approaching at-risk populations, including children, youth, elderly, women, and other vulnerable groups, must be identified in order to encourage communities to share their concerns and risks without hesitancy. In addition, we must develop strategies to increase community trust in complaint processes relating to privacy and security of personal information, as well as educate personnel to respond efficiently and timely.

During project interventions, staff capacity needs to be built in conducting interviews, surveys, and evaluations. Integration and coordination with government agencies and local governments are also important. It is vital to raise awareness among senior management in organisations about the need of understanding these standards and their application tools as a logical aspect of the mission in achieving these standards at community and organisational level."
P. J. from Syria
"The key priorities highlighted in the discussion included improvements to complaint processes, refined code of conduct, improved accessibility to work with the affected population, and increasing the capacities of both humanitarian staff and communities.

Organisation are constantly working to improve safeguarding and establish policies and guidelines that are based on the Core Humanitarian Standard. Furthermore, organisations are striving to enhance accountability to the affected population. However, staff and community competence on techniques and tools used to ensure quality, accountability, and safeguarding is crucial. These sessions provided valuable insights into the various contexts that exist throughout the regions, as well as expanded knowledge through the exchange of best practises and experiences.

A member in the group emphasised the need of improving the complaint system and improve its functionality for communities to access it openly and without hesitation. Moreover, policies and guidelines need to be established to cover all aspects of safeguarding including gender, diversity, protection, code of conduct and PSEA. These principles must also be communicated to communities in their native languages for communities to know what the organisation is obliged to do for them."
N. Y. from Afghanistan
"We have prioritised the improvement in the complaint handling mechanisms. Having an effective complaint handling procedure in place ensures that your organisation is ready to overcome difficult situations, which benefits both the humanitarian practitioners and communities. It is also critical to have clear policies and procedures in place for complaint systems and how to use them effectively and efficiently.

Furthermore, our conversation led to prioritisation of the need to increase community capacity in using complaint mechanisms on the ground. To strengthen their voice and influence, communities must be aware of complaint procedures and accessibility options. This will promote community empowerment and involvement in programme decisions that directly impact them.

A well-written code of conduct clarifies an organisation's mission, values and principles, linking them with the standards. It is equally important to revise the code of conduct reflecting the context and standards from time to time. The reviewed and amended code of conduct can then be provided to all staff and any additional training can be delivered for better understanding and implementation."
J. P. from Korea
Follow our Twitter Handle @communitywsasia for Live Updates from this Learning Journey