Situation Update: Thousands affected in Cagayan by Typhoon Haima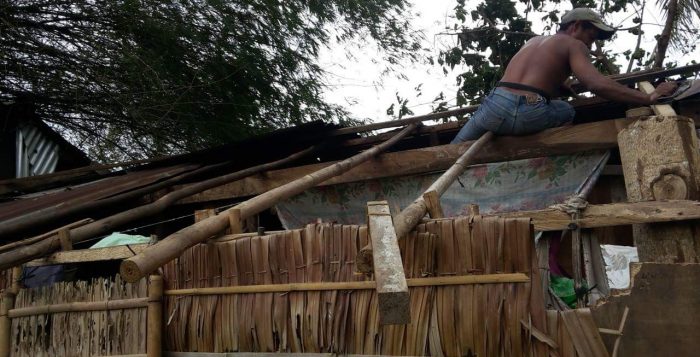 The Super Typhoon Haima slammed a large area of Luzon, in the north of the Philippines on the 19th of October 2016 and particularly damaged the town of Peňablanca in Cagayan Province, where it made landfall. With its wide diameter, the super typhoon battered five regions.
The typhoon also brought with it heavy rains which led to landslides, over-flowing of major river basins and their tributaries resulting in surface flooding, and submerging of low-lying areas affecting houses and farms.
The National Disaster Risk Reduction Council in the Philippines and its regional counterparts; Local Government Units (LGUs), and various agencies have called for pre-emptive measures that includes activation of 24-hour operation centers, preposition of emergency supplies for relief and operational activities, pre-emptive and forced evacuation, cancellation of travel (by air and sea), cancellation of schools schedules, among others.
According to the Rapid Assessment carried out by the Humanitarian Response Consortium (HRC) and Oxfam, an estimate of 13,297 families or 51,458 persons have been affected. Out of these, 10,606 families or 40,515 persons are staying in 334 evacuation centers currently while 2,691 families or 10,943 persons are outside of these centres.
As per initial partial reports:
Municipality of Baggao:
-1,214 households evacuated
-Initial estimate on damaged rice farms in Baggao only was put to PHP18 Million
Municipality of Lassam:
– 2,757 population affected
–  346 households are still flooded
– 4,400 hectares of rice farms are damaged (2,150 totally damaged, 2,250 partially damaged)
As per the initial reports, 258 totally damaged houses, 2,868 partially damaged houses are reported in Lasam and Baggo municipalities. A total of 456 hectares of corn, cacao, vegetables, banana are also affected.
Pre-emptive and forced evacuations resulted in fewer casualties in all affected areas though there are some reported deaths and injuries. Clearing operations were immediately undertaken by LGUs and concerned agencies mainly to restore access to major roads.
Beddings, construction materials for house repairs, rehabilitation of damaged social structures such as schools and government buildings are an urgent need at the moment. Support to rehabilitation and recovery of farms of rice, corn and vegetables is also prioritized as this may result in food shortage as Cagayan and Isabela are two of the country's primary source of rice and vegetables.
Community World Service Asia's Response: Community World Service Asia is closely coordinating with its partner in the Philippines. Deployment plans have been shared and mobilization of its partners, local personnel and volunteers as well as inventory of stockpile.  Community World Service Asia will continue to monitor the situation and will plan its response considering the needs.
Contacts:
Emmeline Managbanag
Deputy Director
Disaster Management Program
Email: mae.managbanag@gmail.com
Cell: 0063 0908 102 1016
Palwashay Arbab
Head of Communications
Email: palwashay.arbab@communityworldservice.asia
Cell: +92 42 3586 5338
Sources of Information: PDRRN field team