Situation Update Afghanistan Earthquake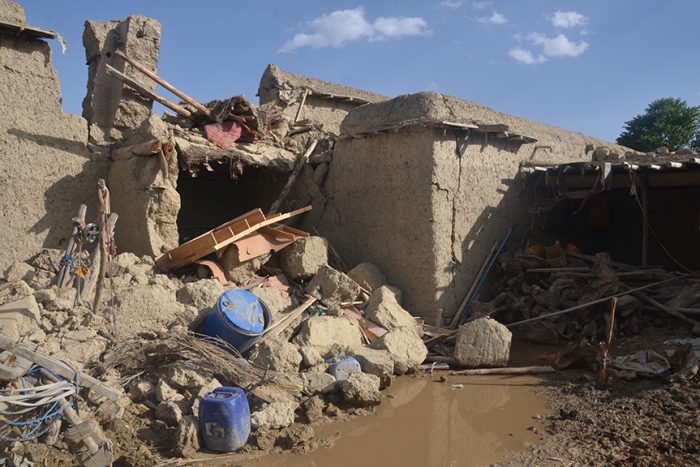 New wave of Earthquakes leave 31 more injured in eastern Afghanistan
According to the United States Geological Survey (USGS), two seismic events occurred in north-eastern and south-eastern Afghanistan on Monday, July 18th, about an hour apart.
The USGS reports that the 5.1 Richter Scale earthquake that jolted southeast Afghanistan occurred in the province of Khost at a depth of 10 kilometres.
According to the most current figures provided by Bakhtar News Agency, the earthquake that shook Paktika province in southeast Afghanistan on July 18 resulted in at least 31 injuries and the damage of dozens of homes in the districts of Giyan and Ziruk. Most of the injured are women and children as the earthquake happened during the day when men were out for earning a living.
Giyan is equipped with a small clinic which only has five beds and the June earthquake has left even these meagre resources unusable. All the rooms in the clinic have been destroyed.
More than half of the earthquake-affected communities since June are living in open spaces or makeshift shelters – and almost all (89 per cent) of the affected families have lost their food stocks. The sanitation and hygiene situation is precarious with more than two-thirds of affected villages reporting open defecation and 1,166 cases of diarrhoea, vomiting and dehydration identified1.
The recent earthquakes and incidents of increased flash flooding have further exacerbated the humanitarian crisis that has gripped Afghanistan. Paktika has suffered more than 30 aftershocks since last month's quake which is further traumatising survivors, especially children.
Affected communities are in urgent need of shelter, food, health, WASH services and trauma care.
With an office established in Giyan, Community World Service Asia is closely monitoring the situation on ground, and is working with its local and global partners to ensure quality humanitarian support immediately reaches most affected communities in the area.
---
1 Reports Relief Web