Situation Alert: Deadly Earthquake rocks Iran and Iraq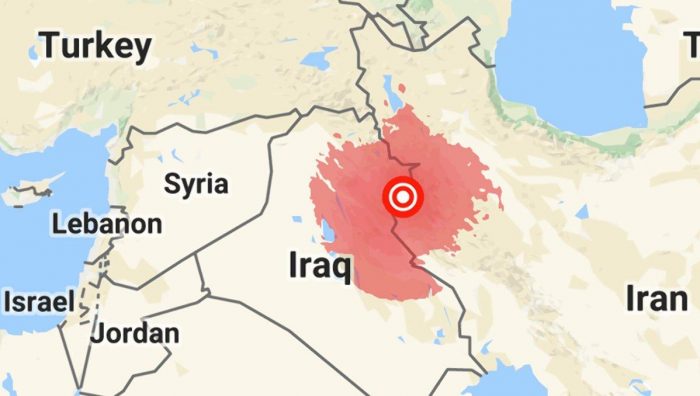 Photo credit: http://www.nydailynews.com
A 7.3 magnitude quake that struck the Iran-Iraq border late Sunday (November 12th) has killed more than 300 people and left an estimated 2,530 or more injured. As aftershocks continued till this morning and as rescuers sped up their operation, Iran's state news agency IRNA confirmed the death toll, saying at least 382 of the injured remain in hospital.
The US Geological Survey said the 7.3 magnitude tremor was centered 30 kilometers (19 miles) southwest of Halabja, near the northeastern border with Iran. Most of the victims are believed to be in the Iranian town of Sarpol-e Zahab in Kermanshah province.
In Iraq, officials said the quake had killed six people in Sulaimaniyah province and injured around 150. "Four people were killed by the earthquake" in Darbandikhan, the town's mayor Nasseh Moulla Hassan told AFP. Another two people were killed in Kalar, according to the director of the hospital in the town about 70 kilometers (45 miles) south of Darbandikhan.
The electricity was cut off in several Iranian and Iraqi cities, and fears of aftershocks sent thousands of people in both countries out onto the streets and parks in cold weather.
Iranian rescue teams are rushing to try to find survivors but their efforts have been hampered by landslides which have cut off many rural areas. Officials expect the casualty toll to rise when search and rescue teams reach remote areas of Iran.
Community World Service Asia Response: Community World Service Asia's disaster response team is in contact with local partners in Iran and are compiling information on damages and losses incurred due to the earthquake. Community World Service Asia's team is on standby and will act as the need to respond  arises.
Contacts:
Emmeline Managbang
Deputy Director
Disaster Management Program
Email: mae.manags@communityworldservice.asia
Cell: +93 78 635 0703 / +63 908 102 1016                                                                             
Palwashay Arbab
Head of Communications
Email: palwashay.arbab@communityworldservice.asia
Tele: +92 42 3586 5338
Sources: