Home
Newsroom
Stories
Saving Lives and Livelihoods: The Role of Livestock Health in Fighting Hunger...
Saving Lives and Livelihoods: The Role of Livestock Health in Fighting Hunger and Poverty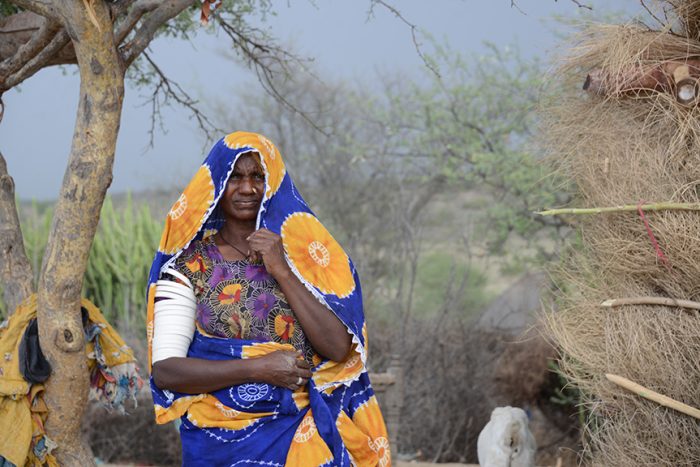 In a quaint little village named Birkhio in Umerkot, a woman named Pohno experienced loss and suffering as her cherished goats, a primary source of livelihood for her, fell prey to skin diseases and infections. The devastating floods in 2022 had not only damaged lands and taken lives in the area but had also led to a spread of infectious diseases among people and livestock both.
Sadly, Pohno's animals were among the many thousands who had succumbed to the post-flood epidemic. As a widow and single mother of three adult children, all of whom had their own responsibilities now, Pohno found herself in a challenging situation – without any means of income.
"My primary source of livelihood revolved around the livestock we possessed. But my world was swept away along with the floods that struck Birkhio last year. The floodwaters contaminated our surroundings, leaving our goats exposed to a range of harmful pathogens. The skin diseases and infections ultimately led to the demise of most of my livestock," lamented Pohno. She had heavily relied on her goats for sustenance and income, and their loss had left her devastated. Pohno owned a total of 35 goats, 20 of which perished due to underlying issues. The primary problem leading to their demise was the insufficient supply of proper nutrition to their bodies. The remaining 15 goats were only able to survive because Pohno started providing them with extra care.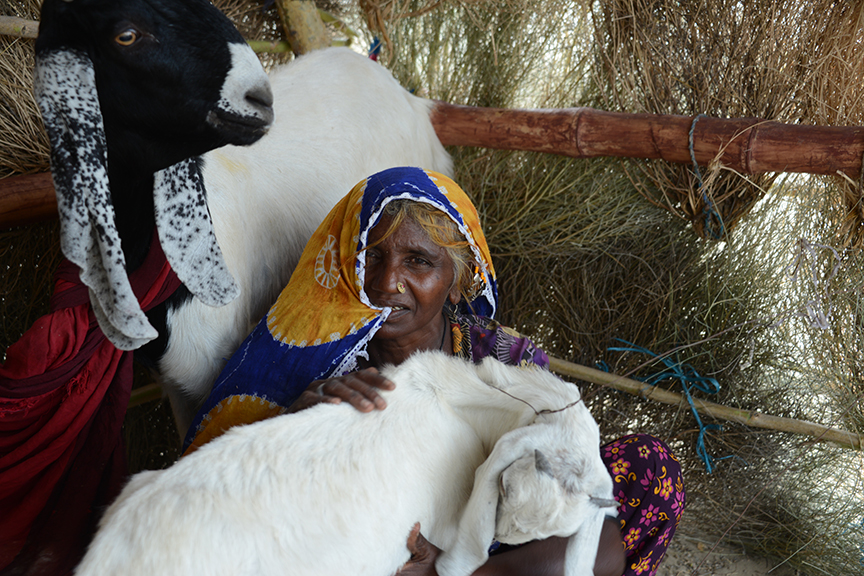 To support households and individuals affected by the economic and social impact of the floods, Community World Service Asia and its long-term partners, Diakonie Katastrophenhilfe (DKH) initiated a humanitarian project to provide essential relief resources that would be sustainable but also income-generating.
As a participant of the project, Pohno received animal food and health kits that were designed to retain and improve the health of her remaining goats. These kits included medicines, vitamins, and hygiene products specifically tailored to increase the well-being of local livestock. Pohno also received Hydroponic seeds, which helped her produce a more nutritious diet for her livestock. "The use of Hydroponic seeds has been something new and very innovative for us. It is a novel approach that has incorporated specific leaves into the goats' diet, enhancing their overall health and improving their skin conditions."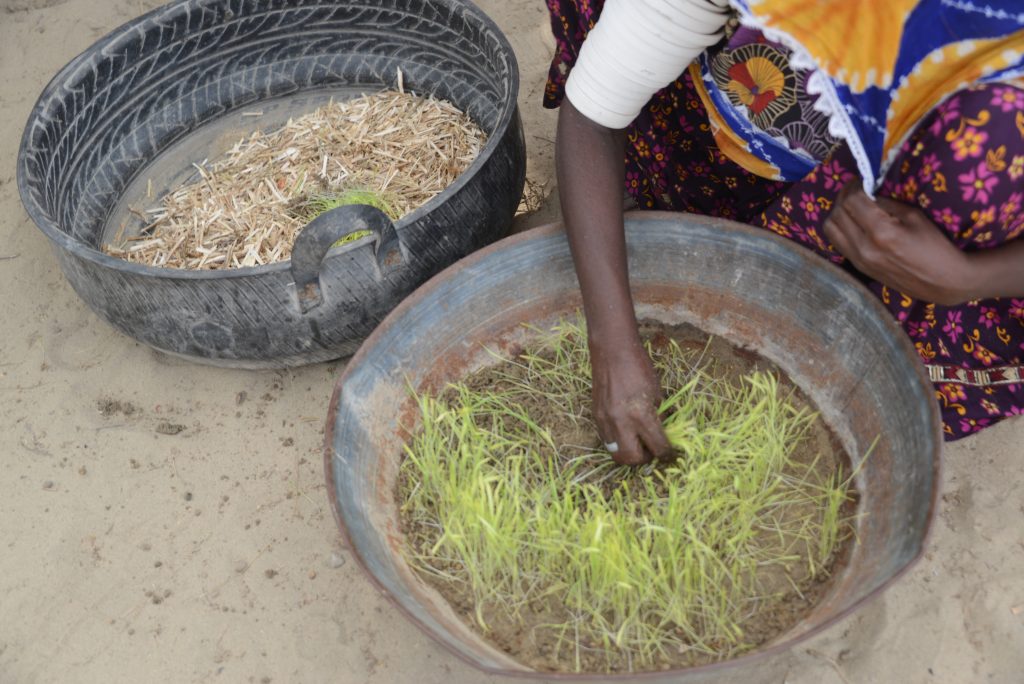 During dry seasons in Umerkot, there is a huge scarcity of nutritious fodder for livestock, leaving them with little to consume apart from dry leaves, making them weak and leaving them hungry. Hydroponic, on the other hand, is a type of fodder that takes approximately ten days to grow and is then fed to the goats. It involves mixing Hydroponic grass with dry grass to provide the goats with enhanced nutrition. This proved to be a pivotal factor in significantly improving the health of Pohno's goats. "Incorporating these leaves into the goats' diet had a profound impact. It provided the goats with a valuable infusion of essential nutrients and antioxidants, strengthening their immune systems and equipping them to combat infections effectively. The combination of this improved diet, along with the medication and hygiene measures supplied in the health kits, resulted in a remarkable transformation in the overall health and well-being of the goats."
Pohno was among sixteen individuals who received training under the project to strengthen the livelihoods and resilience of communities that lived below poverty and those that were most vulnerable to climate change impact. This training became instrumental in familiarising participants with the use of hydroponic seeds and their advantages for livestock survival. It also helped communities learn about proper feeding practices and timings necessary for improving the health of their livestock.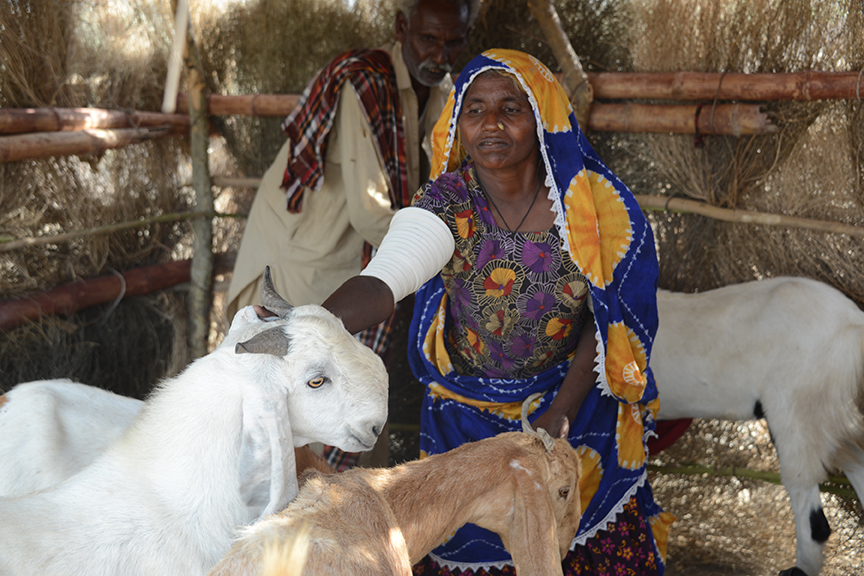 As the health of Pohno's goats improved, they began to produce better-quality milk. This not only benefited Pohno's own household (where she takes care of her ailing daughter) but also served as an additional source of income for her. The recovery of her goats instilled a renewed sense of hope and strength in Pohno's life, empowering her to regain control over her livelihood.