Home
Newsroom
Stories
Public-Private sector collaboration leads to improved health services in rural Sindh
Public-Private sector collaboration leads to improved health services in rural Sindh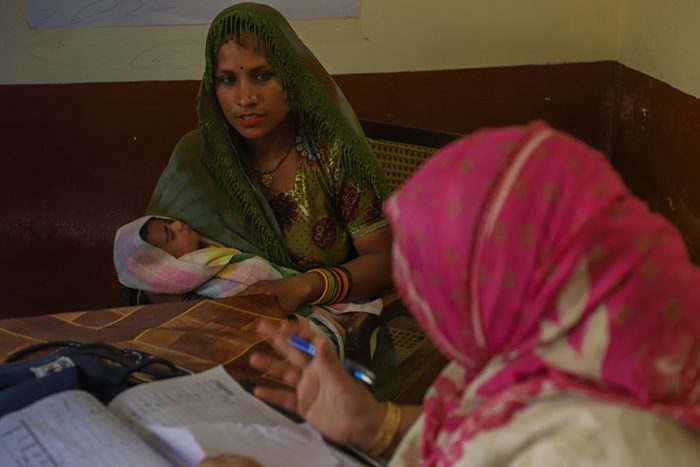 Taulka Hospital in Samaro area has a total capacity of twenty beds, but at an average, we usually have more than fifty patients admitted at a time. At the hospital, we attend to around five to seven hundred patients in a week through our Out-patient Department (OPD) and carry over a hundred baby deliveries.
In September 2018, we started partnering with Community World Service Asia's health program and since then our hospital has seen many improvements. Through this partnership, we were facilitated with the provision of women medical staff. This really helped us in establishing the family planning section at the hospital and increased the attendance of women and child patients.  The newly recruited women staff are on duty regularly and provide OPD, antenatal and postnatal care. They facilitate daily child deliveries and also conduct health awareness sessions for families and women. Moreover, if we come across complicated cases, their team and ours work together to refer patients to other hospitals when needed,
shared Dr. Kailash Lanthi, who is a Medical Superintendent (MS) at the Taulka Hospital in Samaro.
The Taulka hospital of Samaro is equipped with basic facilities that include an X-ray machine, an expanded program on immunization (EPI), a laboratory and two in-house pharmacies.
As we collaborated with CWSA's health team, our hospital was provided with high-quality, internationally manufactured medicines that are available free-of-cost at our pharmacy. These medicines are otherwise rarely available in rural areas such as Samaro. As a medical practitioner, I can confidently prescribe the highest quality medicines to my patients now as I am sure of their availability. We also received positive feedback from the patients about the new medicines working very effectively. In fact, some patients now insist to be given these medicines as they are certain they are more effective.
According to Dr. Kailash, the collaboration with CWSA has resulted in the development of great health and medical facilitators' team at the hospital. The Lady Health Visitor (LHV) and community mobilizer have enhanced awareness among local communities about health care through regular health awareness sessions and field visits amongst the masses residing in nearby villages.
The local communities have moved away from traditional self-treatment and home remedies and now only come to the hospital for medical consultations and treatment. We normally find a daily high attendance rate in the OPD section now.
The health sessions have increased awareness and promoted positive maternal and neonatal health behaviors among the local communities. Increased access to and community involvement in maternal and child health services have ensured the delivery of quality healthcare services.
The patients now ask questions regarding their health and regarding the medicines, they are prescribed. This shows that they have become more conscious of receiving proper and relevant medical treatment.
Dr. Kailash, however, feels that the physical condition of the hospital building is fragile and requires extensive maintenance.
We have written letters to the concerned departments for the maintenance of the building at least four times but we have not received any positive response yet. Some of the medical practitioners' positions are also still vacant, which leaves us with inadequate human resources to efficiently run the hospital.
Our hospital has a designated dental unit, but since no qualified dental surgeon has been appointed to the post yet, the unit is not operational. We also need to upgrade our labour room with more trained staff and equipment. For instance, we have an ultrasound machine, but we do not have a sinologist to operate the ultrasound system. There is also no access to ultrasound tests at night for people living in these rural villages. This is why we have no choice but to refer cases to other hospitals in the city, despite being equipped with an ultrasound machine at our own hospital. Sadly, families are forced to travel long distances to access radiology services which become very costly as well. We are still writing to concerned higher authorities highlighting the challenges of the hospital and have not given up yet.
Dr. Kailash recommended that the existing medical staff (women) at the hospital are given advanced trainings in sonology so that the ultrasound equipment available at the hospital can be utilized and patients can be tested here, instead of being referred to city hospitals. He also suggested for establishing a small laboratory where hemoglobin testing and blood transfusion is possible for pregnant mothers and child patients.
Our hopes are high and we believe that things will improve,
quoted Dr. Kailash positively.