Home
Newsroom
Stories
NLD's advocacy efforts lead to Islamabad notifying rules for Hindu Marriage Act
NLD's advocacy efforts lead to Islamabad notifying rules for Hindu Marriage Act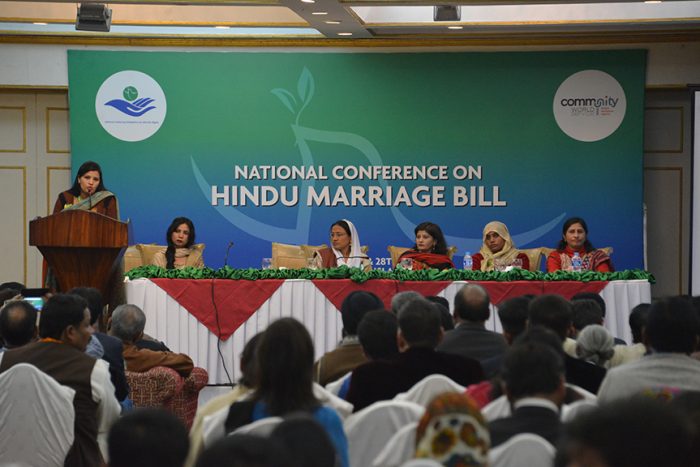 To strengthen the implementation of Hindu marriage law and other family and human rights laws for minority communities in Pakistan, the National Lobbying Delegation (NLD1) has actively advocated with parliamentary leadership of different political parties, government representatives, politicians, policy makers, and distinguished media personnel. Some of these efforts have influenced an increased parliamentary support for the enactment of the Hindu Marriage Bill.
In 2016, Community World Service Asia (CWSA) hosted a National Conference on "Hindu Marriage Bill" which initiated discussions with parliamentarians, NLDs, leaders of marginalised communities, social activists, CSOs and media. The following discussions, advocacy efforts and meetings led to the approval of the Hindu Marriage Bill of 2016 by the Sindh Assembly, paving the way for the adoption of family laws for Hindus living in Sindh.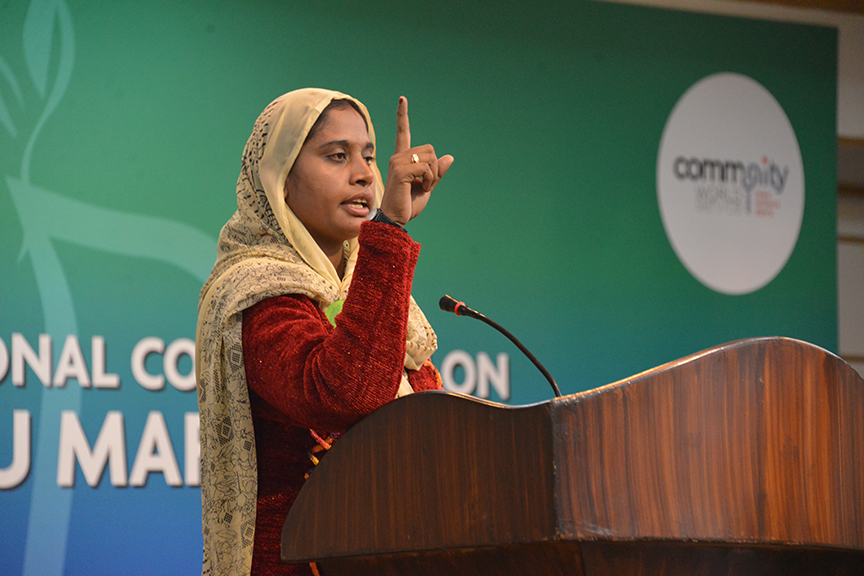 As a result of the NLD's persistent lobbying, a comprehensive version of the bill, The Hindu Marriage Act 2017 was approved by the National Assembly and the Senate, with the President giving his assent on March 17, 2017. Punjab, Khyber Pakhtunkhwa, Balochistan provinces and the Islamabad Capital Territory (ICT) are all subject to the legislation. For the first time in history, a legal system to record Hindu weddings was implemented with the introduction of the legislation, which set the minimum age for marriage for the Hindu community at 18 years. Along with other revisions to marriage laws, provisions were made to allow judicial separation, petition-based divorce, and to guarantee the financial stability of the wife and children.
Although the law was approved in 2017, it was not until 2023 that the rules for the Act were issued at ICT, Khyber Pakhtunkhwa, and Punjab. This made it difficult for the law to be put into effect. CWSA, through the NLD, created the drafting of the rules, presented it to relevant agencies for final approval, and has been actively advocating for the law's implementation.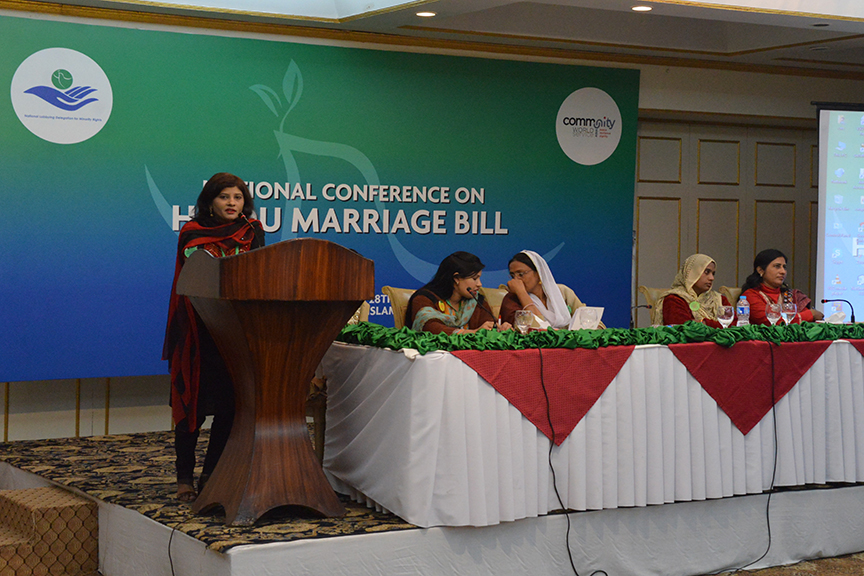 More than five years after its enactment, the Islamabad government announced the rules for the Hindu Marriage Act 2017 in February 2023, enabling the members of the minority community to solemnise their marriage in accordance with established customs. The notification titled "Islamabad Capital Territory Hindu Marriage Rules 2023" will lead to the implementation of the Marriage Act passed in 2017 in Punjab, Khyber Pakhtunkhwa, Balochistan as well.
A recent publication commended and highlighted the "key efforts" of the National Lobbying Delegation for Minority Rights as they recognised this as a critical need with the Hindu community significantly growing in Islamabad over the past decade. This is mainly due to safety and security lead migrations from Sindh, Balochistan, and Khyber Pakhtunkhwa.
---
National Lobbying Delegation – A group initiative launched by Community World Service Asia in 2012 to improve democratisation and governance in order to secure the democratic rights of Non-Muslims in Pakistan.