Local change-makers unite to learn more about the power of "influencing"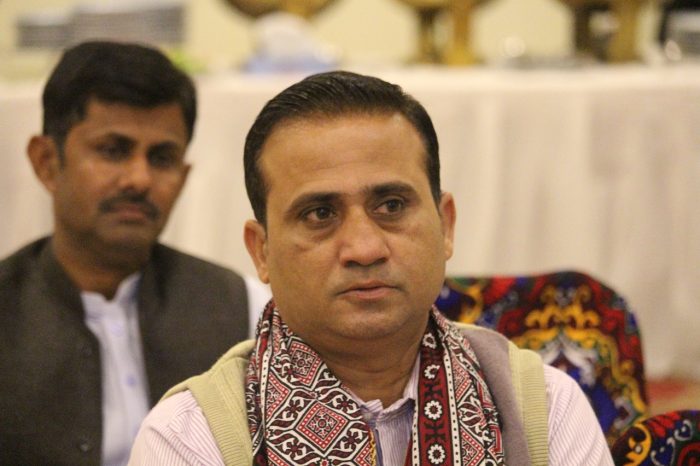 Good leaders are made, not born. If you have the desire and willpower, you can become an effective leader. Good leaders develop through a never-ending process of self-study, education, training, and experience.
Jago, 1982
With over fifteen years of experience in the development sector, Muhammad Bux Kumbhar's passion is to advocate for the rights of disadvantaged communities. As an Executive Director of a local organization named, Sukaar Welfare, Muhammad Bux works to achieve women and youth empowerment through community development and advocacy initiatives. For years Muhammad Bux has been engaged in global networking and voluntary activism initiatives with different partners on issues such as child marriages, sexual and reproductive health, nutrition, youth empowerment and gender mainstreaming. He regularly participates in social and digital awareness-building campaigns and writes proposals to implement relevant local projects.
As an active member of the District Engagement Group[1], we engage with different government departments such as Social Welfare, Women Development, Health, Education and the Police to build relationships and influence public authorities and provincial stakeholders on structures of law and policies related to women empowerment,
shared Muhammad Bux.
Finding the topic relevant to his responsibilities, Muhammad Bux registered himself for a four-day training titled, Influencing for Social Change, organized by Community World Service Asia. Impressed with the trainer's twenty-five year national and global experience, Muhammad Bux could not contain his excitement to participate in the training.
Muhammad Bux shared that the training offered participants practical \ tools that were easily applicable in their daily work.
The training helped us understand the influence processes that can lead to achieving sustainable change. During the training, participants developed awareness-raising campaigns focused on influencing effectively through the use of different tools. We analyzed risks and sensitive features involved in designing influential campaigns,
he said.
The training enhanced the participants' knowledge and skills on developing effective and persuasive educative campaigns that could lead to social change. Muhammad Bux was able to apply the learnings from the training to his work immediately. He said,
On my return, I modified the language of our nature of work. During our coordination campaigns, we now use new terms like 'influencing,' 'networking' and 'liaising with stakeholders.' I replicated part of the training and transferred the learning amongst the staff of Sukaar Welfare organization. They are already engaged voluntarily with organizational campaigns, so they understand the new term 'influencing for social change'. I also shared my key learnings from the training to ensure more impact of the advocacy work done and to help our organization influence the communities effectively and resolve our issues with stakeholders.
Sukaar Welfare is now reevaluating and restructuring their advocacy strategies to be able to bring about more effective social change among the communities it works with.
---
[1] Formed under the 'Every Voice Counts' project, implemented by CWSA and supported by CARE International