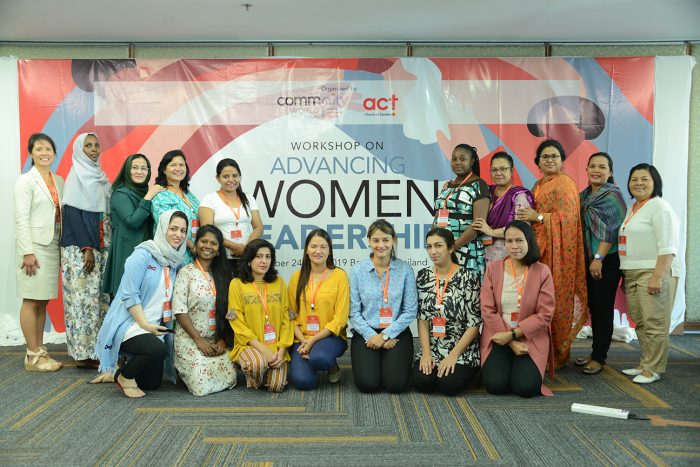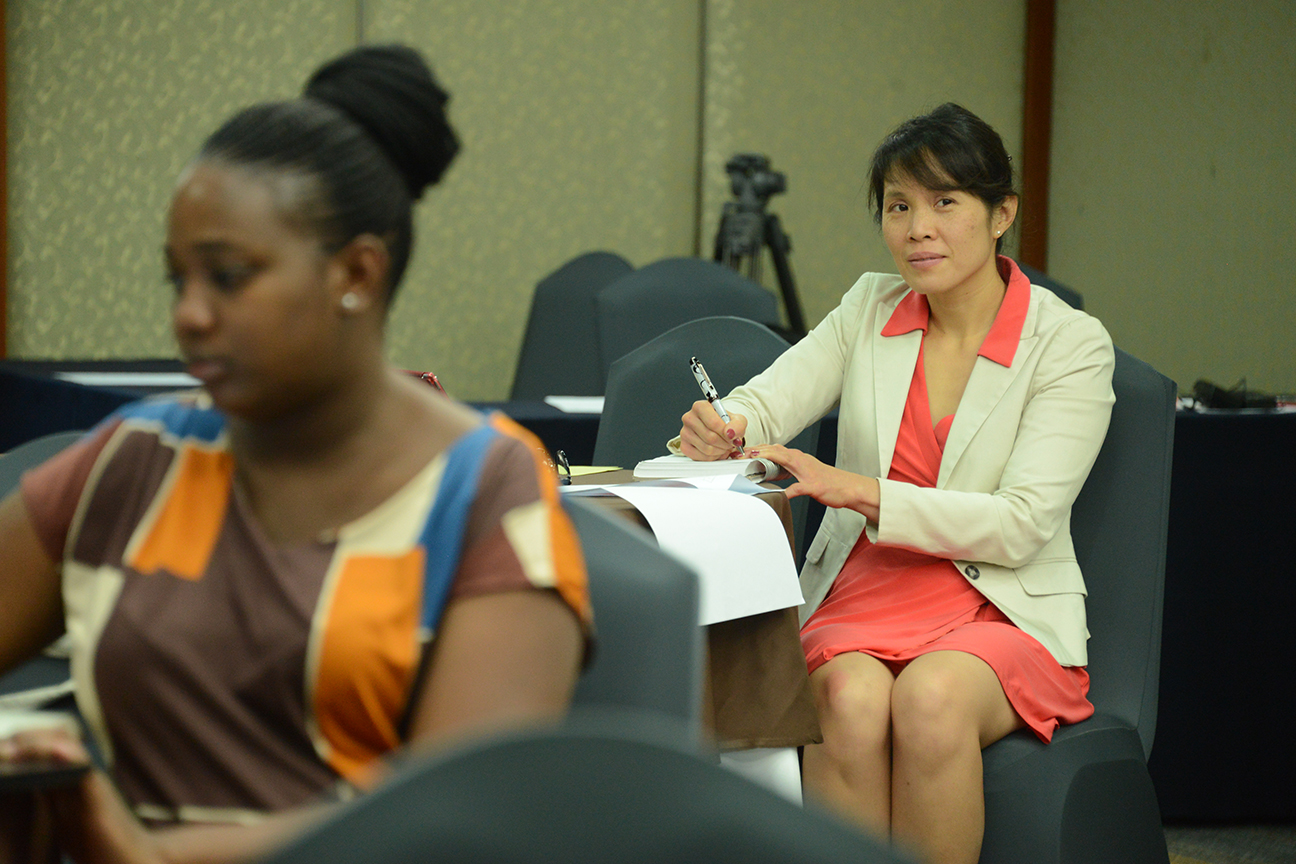 "Over the past two years, I've been growing, nurturing and facilitating women and leadership program in Pakistan and the region. It is without a doubt an extraordinary journey in every imaginable way. As a matter of fact, at the conclusion of each session, I feel that I have taken more than I have contributed…
To start, I have the opportunity to work with an incredible team who is really the life-breath of the program. I can attest to the fact that without the collaborative effort of many, the program is simply an idea without a soul. Bringing the program to life is not just about organizing, logistics, presenting certain topics and hoping that it resonates with women. It's about understanding global trends, researching, reading, discussion with subject matter experts and more importantly ensuring that the content aligns with organizational values, beliefs, and culture. One can say that the program is organic and as dynamic as the women it serves. Moreover, this program, like its philosophy, is nothing short of a team effort between people with a common vision.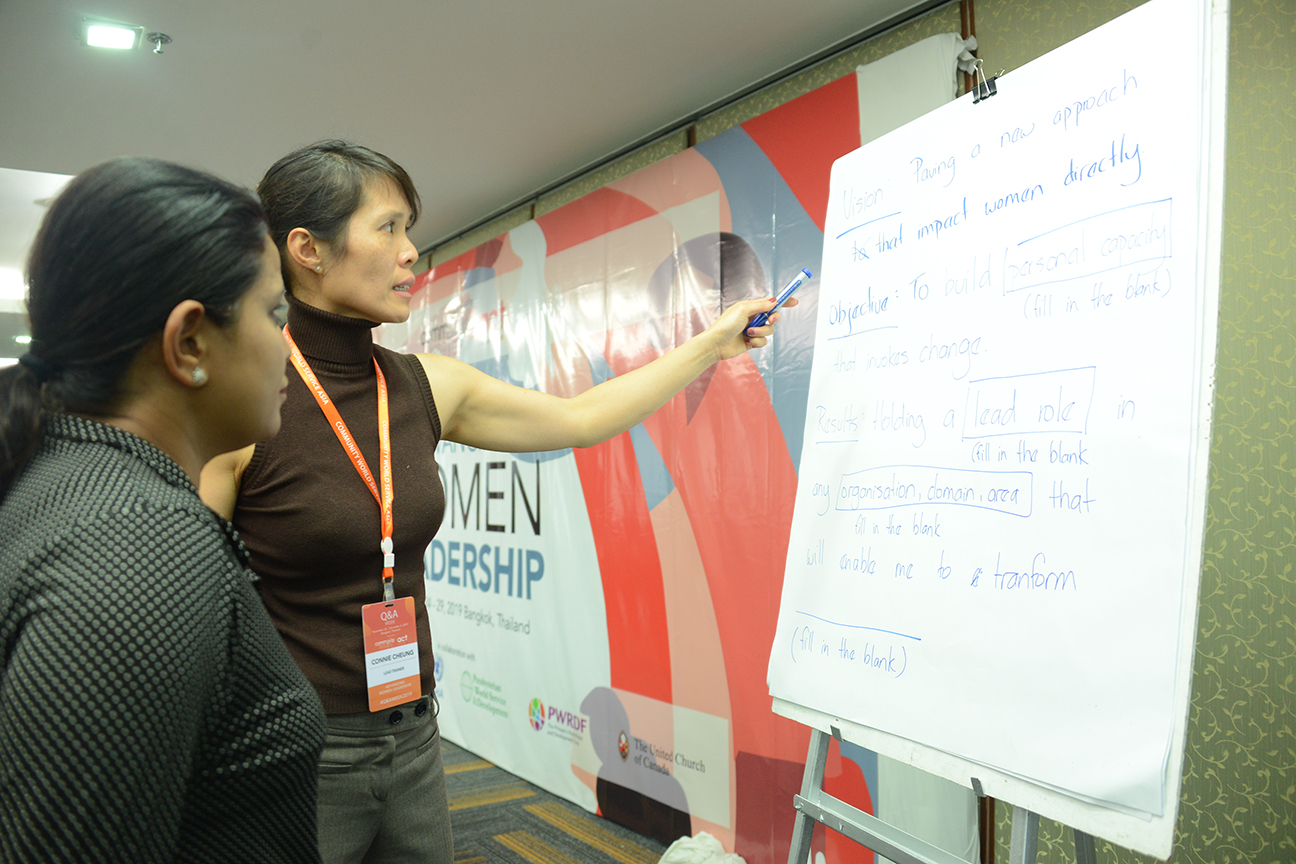 One of the most profound moments as a facilitator is to observe the evolution of each and every participant at the end of the program and beyond, which is nothing short of incredible. I am absolutely certain the moment each participant steps back into reality they will be agents of change not only in their own lives but those around them. Even if one feels that they have not gained something significant, it will be challenging to return to one's daily responsibilities and accept the status quo. There is something to be said about sharing, listening and being present amongst others who face similar societal challenges.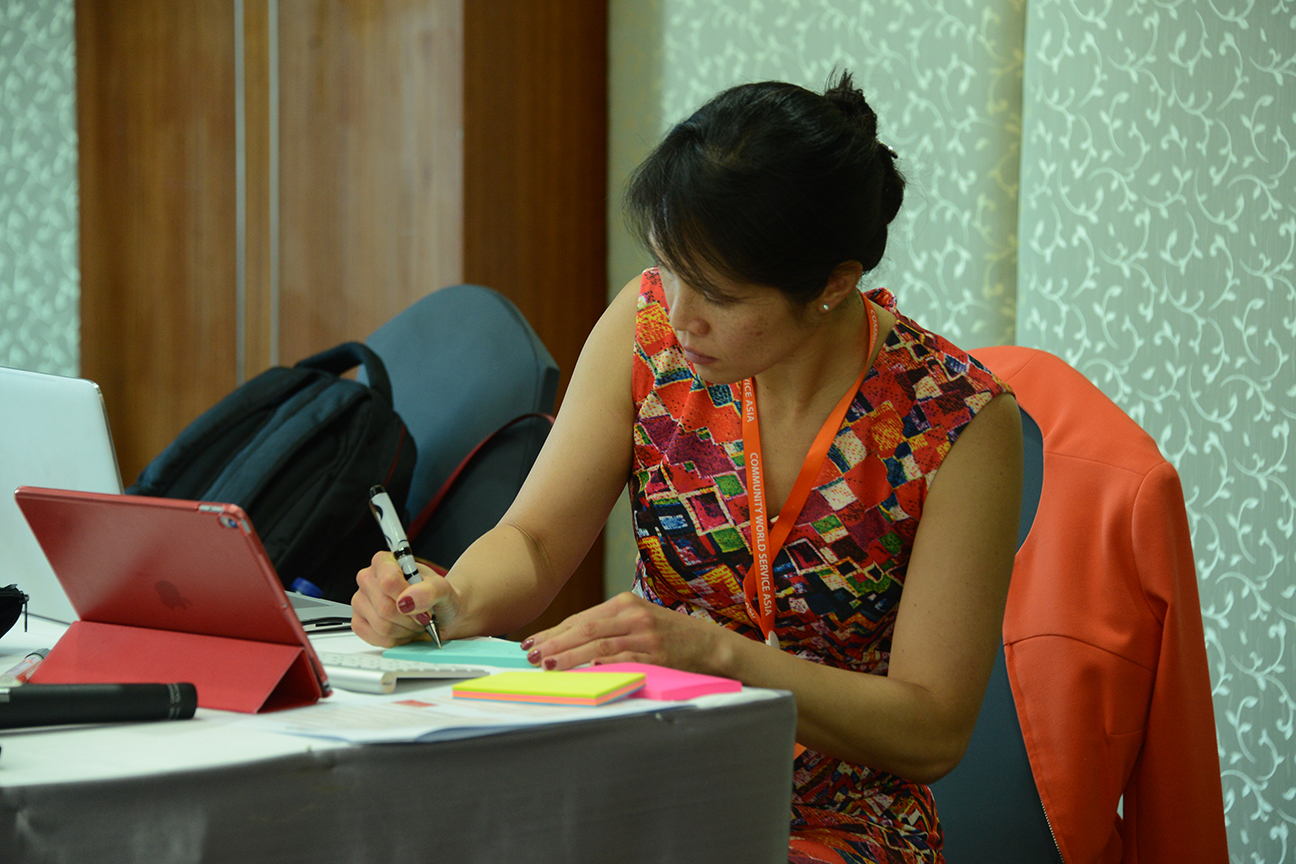 A profound question, which many have asked me time and time again… How do I create the "chemistry" amongst total strangers in such a short period of time? The answer is simple: it's about love for humanity, the belief in the capacity/capability of others and the importance of working together as women. I know that all my participants will have something to say about the program, take the knowledge they have learned and pay it forward, reflect, toil, write and read moving forward – all this regardless of socioeconomic status, employment, country, culture… In addition, participants know that I will always be there for them should they require advice, support or information regardless of where we are in the world. As such, the women and leadership program truly begins beyond the classroom.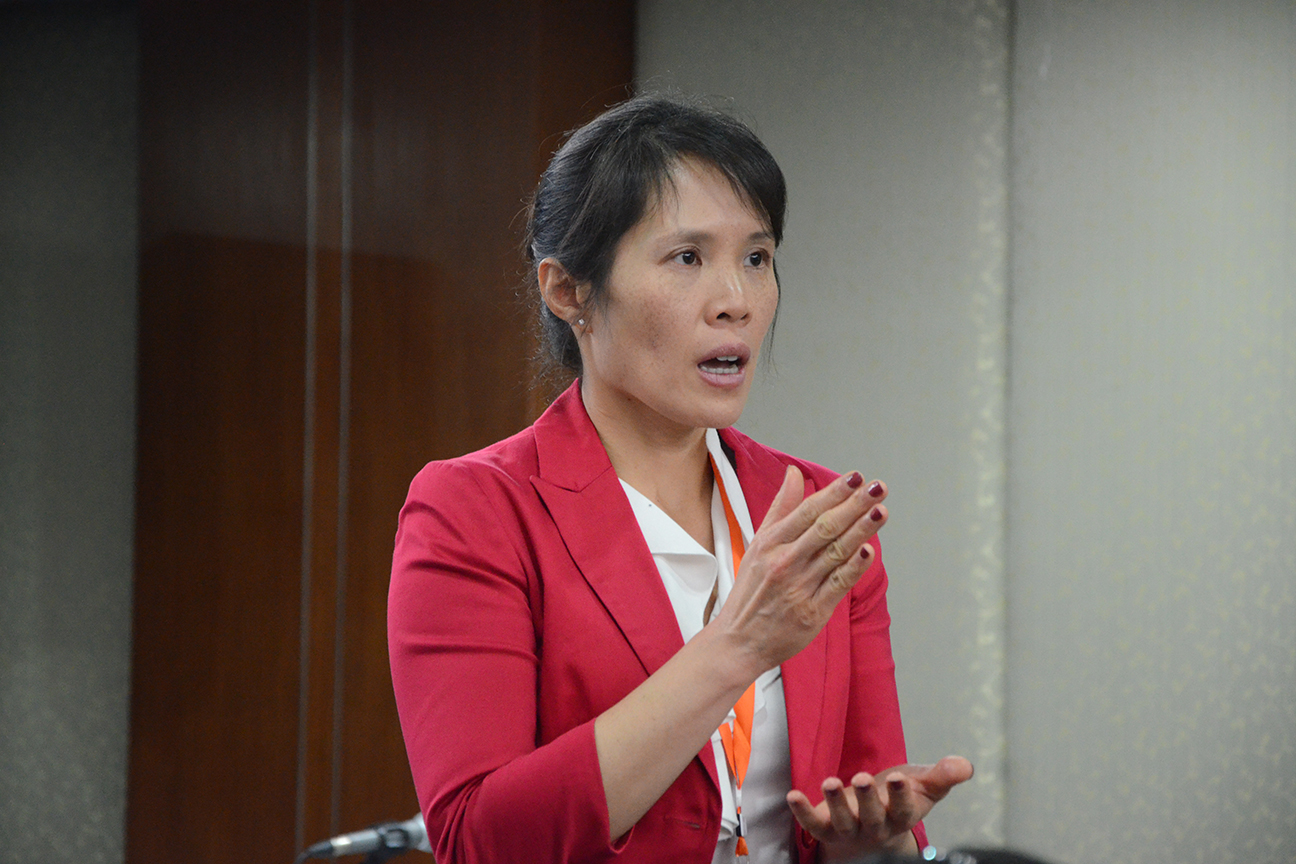 It's taken me over two years to coin what this program is about and how much it means to me. In short, the program has proven to have a profound impact on anyone who truly wants to embrace change and make a difference in their own special way."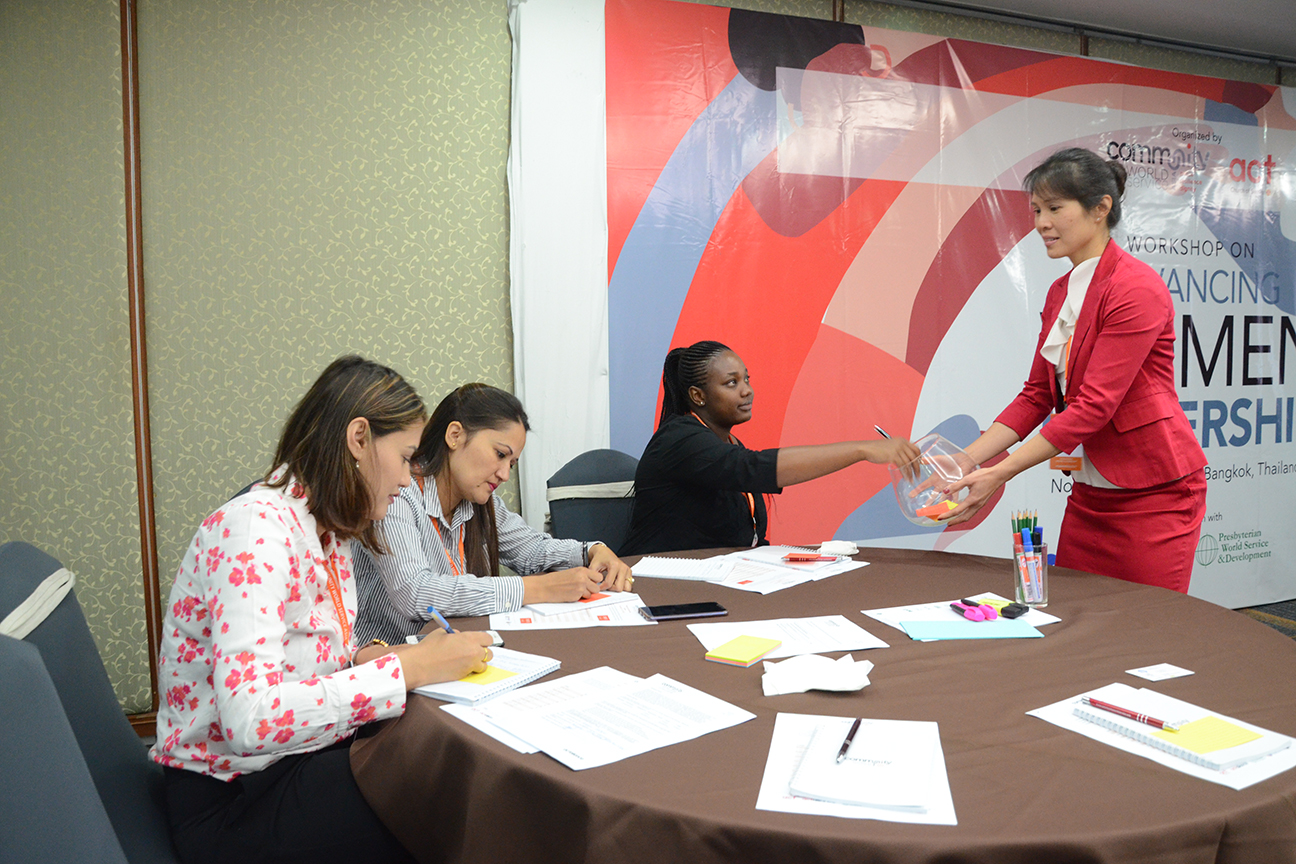 Connie Cheung brings a different kind of energy and approach to workshops in an effort to bring out the authentic leader in everyone. Connie's career is grounded in emergency management. Through the years she has complemented her career by actively coaching, mentoring, and addressing issues related to workplace wellness, which include mental health and well-being. Her aspiration is to encourage people to embrace change and reinvent themselves. Connie facilitated two trainings, one regional and one national, on 'Advancing Women Leadership' in 2019, under Community World Service Asia's newly-launched Women Leadership Program. Thirty-two humanitarian practitioners from nine countries attended the two five-day trainings that encouraged women to use existing gifts, skills, and talents to create change around them regardless of socioeconomic status or position in society.
Community World Service Asia's Women and Leadership program has been developed to address the worrying degree of gender inequality in Pakistan.