Inspiring Women of Pakistan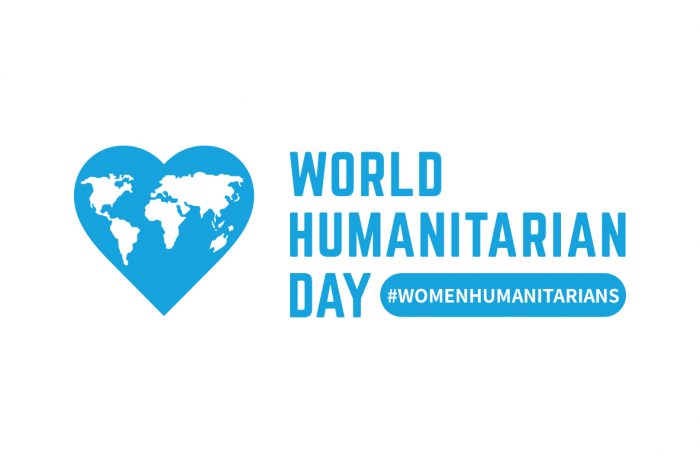 World Humanitarian Day, celebrated 19 August each year, recognizes the service of aid workers, who risk their lives in challenging times. This year, we acknowledge the strength and courage of Women Humanitarians. According to the World Economic Forum's Global Gender Gap Index 2018, Pakistan is among the lowest performers in the world, with women holding the fewest managerial positions. Times of crisis make women even more vulnerable.
Despite these challenges, the role of women in Pakistan's humanitarian sector is very encouraging and positive. This year we pay tribute to the women humanitarians of Community World Service Asia and honor their contributions:
Working to Promote Women in Decision-Making
Kiran Bashir has been working in the development sector since 2012. Currently, she is based in the Umerkot office, where she is managing the Every Voice Counts (EVC) program. EVC is a long-term program that aims to enhance women's voices in local governance processes through capacity building and advocacy to make stakeholders—especially government departments—accountable to women, specifically for implementation of pro-women policies and laws. This project is focused on women in Umerkot and Mirpurkhas who are marginalized, oppressed and subjugated due to customary practices, patriarchy and a lack of education, awareness and opportunities. The project aims to empower women to participate in the social, political and economic fabric of society through monitoring and accountability mechanisms and active feedback on public services.
Kiran says,
My small contribution to empowering women means a lot to me. During my seven years of humanitarian work to empower women socially, economically and politically, I have engaged in a number of activities, including organizing female groups on different forums, and enhancing their livelihood and leadership skills through training workshops. The outcome is that a number of female artisans we have trained are earning for their families and are involved in decision-making at household and community levels
.
Some of the most notable achievements in the Every Voice Counts program of Pakistan include:
Enrollment of girls in school from the community of Umerkot and Mirpurkhas districts, where conventionally girls are not allowed to receive education.
Involvement of women in community level decisions.
Establishment of linkages among stakeholders and local government departments to ensure the implementation of laws and policies related to women's empowerment.
Issuance of a notification by the government on the implementation of the Sindh Child Marriage Restraint Act and the formation of district level mentoring committees to ensure its implementation.
Efforts to get 'safe houses' for women who have survived violence functional which were nonfunctional for decades.
Kiran further shares that as a female humanitarian worker in a male dominated society,
You have to put up with different challenges, like acceptance by the community as a mentor or activist; mobilizing community members, especially elders, who think they are more experienced in decision-making and knowledge; and maintaining a liaison with the government line department and ensuring implementation of policies and laws which are their mandate but are not being fulfilled.
Her message on World Humanitarian day is,
Love and care are the basis of humanity, so love and care for people to protect humanity, irrespective of their caste, color, religion and gender.
Making Society a Better Place, Especially for Marginalized Segments
Aliya Harir is an Assistant Program Officer based in the Islamabad office. She has been working in the humanitarian sector for the last three years. Her responsibilities include facilitating a network of community groups and individuals to advance personal rights and promote good governance.
At CWSA, her work in the humanitarian sector involves supporting disadvantaged communities to achieve social and economic empowerment in close partnership and coordination with government authorities, institutions, policymakers and parliamentarians. This is done by striving to pursue and promote implementation of existing government policies that support economic opportunities for disadvantaged communities in Pakistan.
At CWSA, the core approach underlying the struggle towards social justice is to assist marginalized communities, who live their everyday realities on the front line. Aliya's work also involves engaging with communities directly and strengthening their capacities to foster constructive collaborative engagement with fellow citizens, strengthening their appreciation for Pakistan's religious diversity and trying to combat prejudice and violence.
Aliya shares the following challenges as a humanitarian worker:
I think that in humanitarian work, there are multiple daunting challenges. One that we as humanitarians keep coming across is that there is a lot of criticism from people in the non-humanitarian sector who often question why the struggle for social and economic empowerment have not yet been successful. These are the people who undervalue social justice and who regard our approaches to achieve it—through engagement, partnership and coordination with governments—as futile work. The challenge then is to remain hopeful and to continue to do our work in an encouraging and positive environment. At CWSA, we see our work as long-term processes, collaborative engagements and commitments. The work and change that CWSA wants to see in the lives of disadvantaged communities will take longer than the critics would like.
Aliya further shares about the role of women in the humanitarian field,
Women in Pakistani society are often perceived as custodians of customs and traditions, rather than active partakers in work. As a female humanitarian worker, I feel that I have more access to conversations that affect communities than my male colleagues. In communities, women humanitarian workers are able to overcome cultural barriers—they are welcomed in homes in communities—which help humanitarian organizations build strong social networks and enhance their knowledge of local community issues. My message on World Humanitarian Day to all female humanitarians is that many times in our work we will come across hardships, criticism and non-acceptance by people who do not recognize our role. However, at other times we will be respected and appreciated for our role. In both situations, we should continue to play our part to make this world a better place.