Families struggle for survival during Afghanistan's severe winters
"I was in trauma for years after I lost my daughters in a gap of two years because of the severe winters in the country. The weather was too cold and my girls, Rukhsana and Fatima caught pneumonia. I could not afford regular treatment and had to use home remedies and herbal medicines. However, they did not work and they succumbed to death," says Husna.
Forty-seven years old Husna is a mother of six children, residing in a remote, Dara Siah Guly1. The eight-person family has a small income since the husband is a labourer and they reside in a cramped one-room house.
"My husband and I also work in our small agricultural land (1 Jerib2) during the spring and summer (May to September), as we do not have a consistent source of income. At home, we eat the produce. The final seven months of the year, my spouse chose to work as a labourer. My husband and older son reside close to the land during the spring, when the land has to be ready for production of wheat and potatoes because it is two hours distant from where we live. I provide them with food and clothing for three weeks, after which they return," added Husna.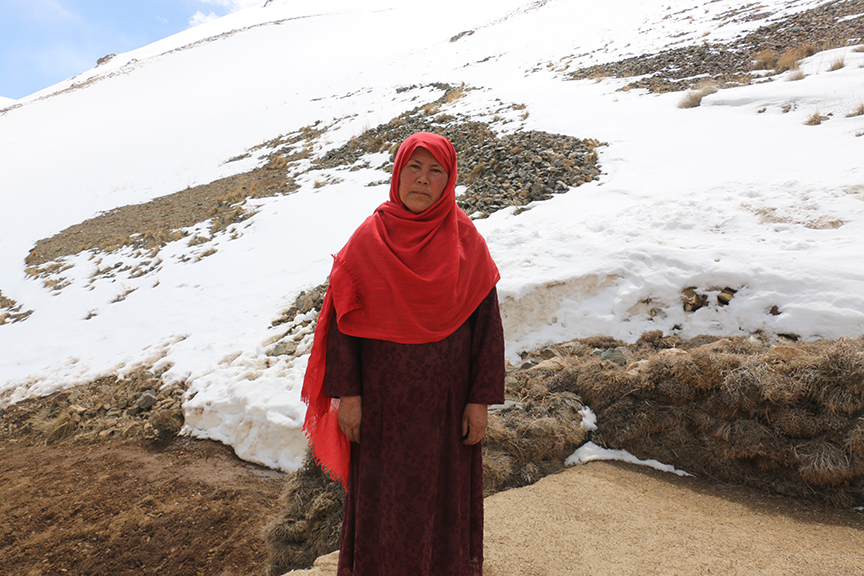 As Bamyan province is located in central highland, winters in Bamyan are freezing. Families like Husna do not only have to cope with extreme temperatures and heavy snowfall but also with droughts and food shortages. Education is compromised as most families have to prioritise addressing basic and urgent needs such as heating, shelter, food and warm clothing. Husna's elder three children could not continue their studies as they had to support the family in collecting bushes to use as fuel in winters and give a hand on the agriculture land. "Only my youngest son, Ali, who is 12, goes to school. My fifteen year old daughter, Habiba, passed out Grade six after which girls are not allowed to continue studies in the current regime."
Habiba has to sell a portion of the harvest at a small price of USD 150 as the buying power deteriorated due to the instability in the country. Lack of humanitarian aid paired with exponentially increasing food prices, have forced many families like Husna to prioritise buying food rather than spending on education or address medical needs. "I wish we had better working opportunities to make a good living and support my children to go to school as well," shared Husna.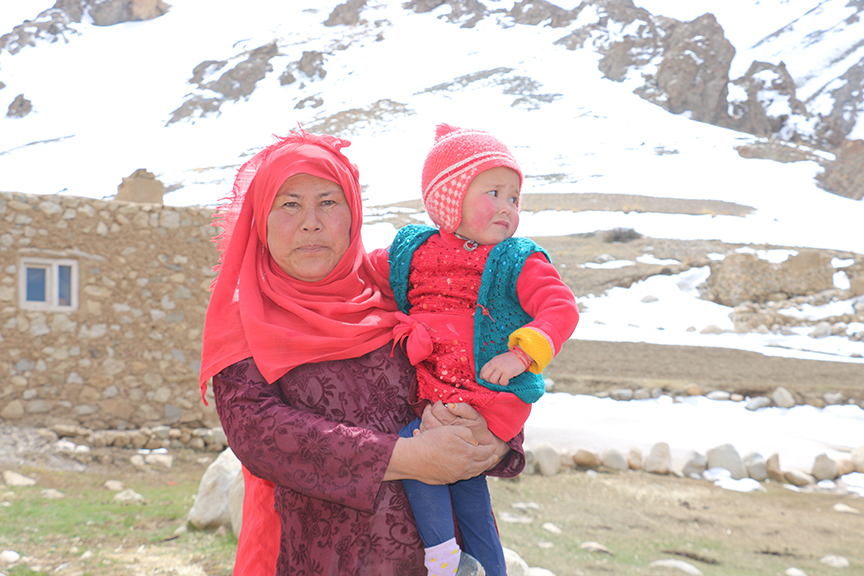 Husna was selected as project participant under Community World Service Asia and Presbyterian Disaster Assistance (PDA)'s emergency relief project. Including Husna, 64 families received USD 200 (equivalent to AFN) as cash assistance for winterization, enabling households to access critical winter items, such as warm clothes, shoes, and blankets for their families. "We were able to buy some coal and warm winter clothes. The cash support allowed us to buy food with the income my husband earned and not worry about getting warm clothes and wood to consume in the winter when earning opportunities are already at minimal level."
Afghans are experiencing an unemployment crisis worse than any experienced in over twenty years. With many increasingly unable to afford rent, much less food, starvation and homelessness seem increasingly likely. The fear of unemployment and security threats forced many families to flee the country and become refugees or immigrants in other nations. However, Habiba still holds onto the hope of a better tomorrow in Afghanistan and choose to remain in her home country.
---
Bamyan Center, Bamyan, Afghanistan.
The jerib or djerib is a traditional unit of land measurement in the Middle East and southwestern Asia. 1 Jerib is equivalent to 2000 square meters.